Saudi Wealth Fund Invests USD$3.3bn in Gaming; Apple Subpoenas Valve
by Mathew Broughton on 22nd Feb 2021 in News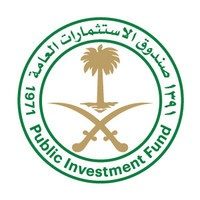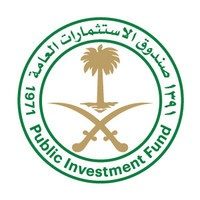 TheGamingEconomy's Daily Digest brings you the prevalent business stories in gaming. In today's news: Saudi Wealth Fund invests USD$3.3bn (£2.4bn) in gaming; Apple subpoenas Valve; and Netmarble acquires Kung Fu Factory.
Saudi Wealth Fund invests USD$3.3bn (£2.4bn) in gaming
The Public Investment Fund (PIF) of Saudi Arabia invested USD$3.3bn (£2.4bn) in three publicly-listed US gaming companies in the fourth quarter of last year, according to a quarterly filing with the US Securities and Exchange Commission (SEC). Specifically, the fund chaired by Crown Prince Mohammed bin Salman purchased 14.96 million shares in Activision Blizzard, valued at USD$1.389bn (£990.1m); 7.42 million shares in Electronic Arts (EA) for USD$1.066bn (£760.4m); and 3.97 million shares in Take-Two Interactive Software for USD$825.5m (£588.8m). The investments were made alongside several other technology and entertainment companies, most notably a USD$3.71bn (£2.65bn) investment in Uber Technologies.
The PIF's involvement in the video games industry comes as the kingdom seeks to diversify its holdings away from oil, with video games known to be a favourite pastime of the crown prince. Previously, the crown prince's Mohamed bin Salman bin Abdulaziz Al-Saud (MiSK) charitable foundation acquired a 33% stake in South Korean developer SNK Corporation for ₩207bn (£133m) in November, with plans to advance its holdings to a 51% majority stake. While the growth of video games in the MENA region is seen as hugely positive for the industry as a whole, the direct involvement of the Saudi crown prince is controversial given the country's dire human rights record, as well as allegations directly implicating the country's leadership in the killing of journalist Jamal Khashoggi in 2018.
Apple subpoenas Valve
Recently-published court documents have revealed that Apple subpoenaed Valve Software in November last year, requesting detailed sales information purportedly in connection with the former's ongoing legal dispute against Epic Games. Apple has argued that the data is relevant as Valve's Steam platform directly competes with Epic Games, while Valve has refused to supply the information, arguing that its position in the PC market is irrelevant given that the dispute concerns mobile gaming, as well as the fact it is a private company and is therefore under no obligation to disclose such sales information.
In a laughable statement laden with juxtaposition, Apple's legal representatives write, "Apple's Request 2 is very narrow. It simply requests documents sufficient to show Valve's: (a)
total yearly sales of apps and in-app products; (b) annual advertising revenues from Steam; (c) annual sales of external products attributable to Steam; (d) annual revenues from Steam; and (e)
annual earnings (whether gross or net) from Steam." They then detail their requests for information pertaining to the precise sales price of every game and related digital content available on the platform.
A statement in Valve's counter-argument reads, "Apple wrongly claims those requests are narrow. They are not[...] Somehow, in a dispute over mobile apps, a maker of PC games that does not compete in the mobile market or sell 'apps' is being portrayed as a key figure. It's not. The extensive and highly confidential information Apple demands about a subset of the PC games available on Steam does not show the size or parameters of the relevant market and would be massively burdensome to pull together. Apple's demands for further production should be rejected."
Netmarble acquires Kung Fu Factory
South Korean mobile gaming company Netmarble has announced that its Netmarble US subsidiary has acquired a majority stake in Los Angeles-based developer Kung Fu Factory. Financial terms of the acquisition have not been disclosed. Kung Fu Factory is best known for its development work on Scopely's WWE: Champions title, and is already collaborating with Netmarble US on the upcoming launch of another licensed title, NBA Ball Stars.
Simon Sim, President of Netmarble US, commented, "Kung Fu Factory has been a tremendous partner in the production of NBA Ball Stars and has been incredibly in sync with our vision for our first publishing project," said . "We're thrilled to have a developer with such an impressive portfolio of work become part of the Netmarble US family, and we look forward to building our relationship as we continue to expand our publishing capabilities in the West."