Asmodee Acquires Board Game Arena; Mighty Kingdom Pursuing IPO
by Mathew Broughton on 12th Feb 2021 in News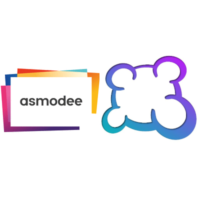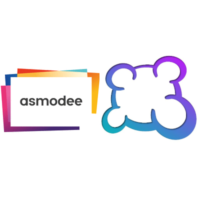 TheGamingEconomy's Daily Digest brings you the prevalent business stories in gaming. In today's news: Asmodee acquires Board Game Arena; Mighty Kingdom pursuing IPO; and 3D Aim Trainer secures €1m (£877,000).
Asmodee acquires Board Game Arena
Guyancourt-based board and card game distributor Asmodee has announced that it has acquired digital board game platform Board Game Arena (BGA) for an undisclosed sum. According to Asmodee executives, BGA has a userbase of five million players and a catalogue of 250 titles, while the platform has seen extraordinary growth of 600% throughout the coronavirus pandemic. BGA will continue to operate on an independent basis with no immediate change to editorial and pricing policies.
In a statement, Asmodee Head of Strategy Thomas Koegler commented, "Our growth is based on one crucial commitment: offer the best gaming experience to consumers and bring our brands to the widest audience. Having a platform that allows players from all over the world to meet, play their favourite games together or discover new games is a natural fit alongside our amazing catalogue of board games. Skull and Splendor will be in the coming weeks the first of a long list of Asmodee releases on the platform: we hope that players will enjoy them!"
Mighty Kingdom pursuing IPO
Independent game developer Mighty Kingdom is pursuing a March IPO on the Australian Stock Exchange (ASX), with plans to raise up to AUD$15m (£8.4m) at AUD$0.30 (£0.17) per share, at a total market capitalisation of AUD$42.4m (£23.7m). According to a presentation obtained by the Australian Financial Review (AFR), the Adelaide-based studio is expecting to generate between AUD$7.5m (£4.2m) and AUD$10m (£5.6m) over the course of 2021, having posted just shy of AUD$3m (£1.7m) last year.
News of the prospective IPO comes amid less positive headlines for Mighty Kingdom, as two game creators previously affiliated with the studio have spoken to a parliamentary committee on wage theft, alleging Mighty Kingdom illegally claimed control of their intellectual property. One of the two creators, Justin Daley, alleges that the studio used his title Kitty Keeper to obtain a AUD$480,000 (£268,800) grant from the state government in 2018, with the title subsequently being removed from stores in 2020. A statement issued by Mighty Kingdom refutes the claims, and that the studio "fully complied with its obligations under the contract arrangements with the South Australian Government, cooperating fully, including ongoing and regular reporting regarding the grant".
3D Aim Trainer secures €1m (£877,000)
Dendermonde-based esports training platform 3D Aim Trainer has secured €1m in a growth funding round led by Freshmen Fund, with further support from by Ron Doornink (formerly Activision and Turtle Beach) and Jean-Bernard Moens (currently VP Gaming and Business at King). Since launching in 2019, 3D Aim Trainer has grown its monthly active userbase to approximately 700,000, while its mobile application has been downloaded approximately one million times across Android and iOS. The investment will be used for recruitment, to release on other platforms such as PC and console, and for product development.
Miquel Matthys, 3D Aim Trainer CEO, commented, "3D Aim Trainer's mission is to inspire gamers to go next level. We are blessed with an incredible audience of hard-core gamers who are dedicated to improving their aim. But we want to support all gamers around the globe, regardless of their skill level, to get better at what they love doing. For certain users, this means more expert training exercises, challenging targets, and deeper insights into their performance. For others, this means more guidance, a step-by-step approach, and realistic goal setting, to keep motivation high and make aim training rewarding."
DeveloperInvestmentIPO & Public OfferingM&AMobilePCPublisherVenture Round