Flexion Mobile Raises SEK114m; Esports One Secures USD$4m
by Mathew Broughton on 4th Dec 2020 in News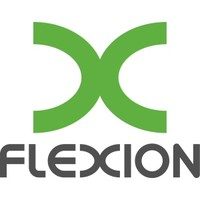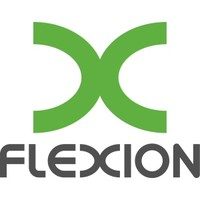 TheGamingEconomy's Daily Digest brings you the prevalent business stories in gaming. In today's news: Flexion Mobile raises SEK114m (£10m); Esports One secures USD$4m (£3m); and Gfinity acquires EpicStream.
Flexion Mobile raises SEK114m (£10m)
Android game distribution platform Flexion Mobile has announced that it has raised just shy of SEK114m (£10m) through a private placement of 7.713 million shares worth approximately SEK110m (£9.68m), alongside a directed share issuance of 1.438 million shares. The proceeds from the placement and directed issue will be primarily used by the London-based firm for general corporate purposes including development on its free-to-play game platform, though executives have also stated that diversifying the ownership base is an added benefit of the move.
Jens Lauritzson, CEO of Flexion Mobile, commented, "We are both proud and delighted to see such a level of participation in the investment round from more than 10 renowned international institutional investors. I would like to take this opportunity to welcome them all on board and look forward to an exciting journey ahead."
At the time of writing, Flexion Mobile PLC (FLEXM.ST) share price has risen by 17.61% to SEK18.70 (£1.64).
Esports One secures USD$4m (£3m)
Real-time fantasy esports platform Esports One has secured USD$4m (£3m) in a financing round jointly led by XSeed Capital, Eniac Ventures, and Chestnut Street Ventures. The investment is set to be used by the Los Angeles-based firm for a variety of purposes, namely product development including new customised titles tied to IP such as Valorant, Rocket League, and Fortnite; partnership brokering; expansion to international markets; and recruitment. Since its formation in 2016, Esports One has now raised USD$7.3m (£5.4m) to-date, with other backers including Quake Capital Partners and PlayLabs.
In a statement commenting on the funding, Esports One CEO and Co-Founder Matt Gunnin wrote, "My team and I are incredibly thankful to our investment partners and ESL Gaming for allowing us to bring Esports One to a new audience. Expanding to new platforms and engaging new users who would have never thought to be esports players has always been a core vision for us from the start of Esports One. We can't wait to bring our creativity to new game titles in 2021."
Gfinity acquires EpicStream
Esports solutions provider Gfinity has announced that it has acquired fantasy and sci-fi media community EpicStream LLC for 10 million newly issued shares, valued at £376,000 at the time of writing, plus an earn-out consideration equating to 30% of revenue attributed to EpicStream in the two years following the closure of the purchase. According to a release, EpicStream will continue to operate as an independent platform under the Gfinity Digital Media Group (GDM) division, while its co-founders Francis Bayog and Brian McCormick will remain with the firm. EpicStream purportedly generated revenue of USD$400,000 (£298,000) and net income of USD$300,000 (£223,000) through 2019, and now has a monthly userbase of approximately 600,000. Following the acquisition, Gfinity is continuing with its Formal Sales Process (FSP) in conjunction with financial services firm finnCapp, which may lead to further acquisitions or the sale of the firm.
Announcing the acquisition, Gfinity CEO John Clarke said, "We are delighted to welcome the Epicstream team into the Gfinity family. Francis and Brian have built a highly engaged community around all things fantasy and Sci-Fi. It is a perfect fit for GDM. Together we are going to turbo charge the growth of Epicstream and explore adding new sites into the franchise. A key pillar of our Company strategy is to focus on products and services that we own. This is where GDM sits. The team has done an amazing job of growing our organic sites and partnering with larger media groups who want to connect with gamers. The team is also focused on identifying acquisition opportunities. Epicstream is the first of these and we could not be more excited about having the team on board."
DeveloperesportsInvestmentM&AMobilePost-IPOPublisherVenture Round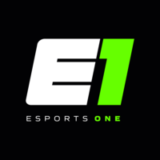 Get the latest news, market analysis, and funding status on Esports One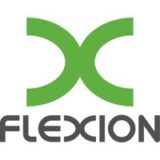 Get the latest news, market analysis, and funding status on Flexion Mobile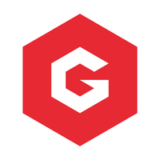 Get the latest news, market analysis, and funding status on Gfinity