Lightfox Games Raises USD$3.3m; Nintendo Restricts Commercial Use of Animal Crossing
by Mathew Broughton on 23rd Nov 2020 in News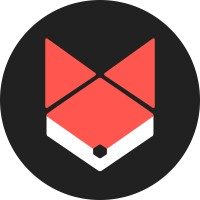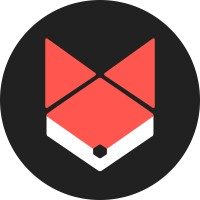 TheGamingEconomy's Daily Digest brings you the prevalent business stories in gaming. In today's news: Lightfox Games raises USD$3.3m (£2.5m); Nintendo restricts commercial use of Animal Crossing; and BLAST secures £1.7m.
Lightfox Games raises USD$3.3m (£2.5m)
Nascent mobile developer-publisher Lightfox Games has announced that it has raised USD$3.3m (£2.5m) in a seed financing round led by March Gaming, with support from Hiro Capital and 1Up Ventures. The Seattle-based studio is set to use the investment to support the release of its debut accessible "hypercore" title Super Battle League, while the firm is also set to explore opportunities within esports and third-party mobile content creation. The involvement of March Gaming in the injection follows its formation by parent group March Capital in August, with the dedicated video games fund initially set to back 12-15 companies by a total of USD$60m (£45m).
In a statement, March Gaming head Gregory Milken commented, "We believe there is huge demand for compelling synchronous, real-time competitive experience on mobile, just as there is on pc and console. However, the market is currently underserved with few offerings designed for short session mobile play; we believe the Lightfox offering captures incredibly compelling mechanics and gameplay typically found only in much longer session core platform games."
Nintendo restricts commercial use of Animal Crossing
Nintendo has released a set of guidelines for its Animal Crossing: New Horizons title, restricting businesses from financially benefitting from their content within the game and from directing players to marketing campaigns outside of the title. The use of the game by political organisations, for instance the recent promotion of president-elect Joe Biden in the US presidential election, will also be restricted going forwards.
The announcement of the restrictions reads, "We deeply appreciate that so many people around the world are having fun with Animal Crossing: New Horizons (the Game) for Nintendo Switch. Thank you for your support and for helping us build such a wonderful community. While our services and products are generally for personal use only, we understand there may be situations in which businesses and organizations would like to use or reference the Game in relation to their business. As such, we would like to share a few guidelines with those businesses, organisations, and anyone representing them, to preserve the experience for the millions of people enjoying the Game recreationally."
BLAST secures £1.7m
Copenhagen-based esports events and production company BLAST has secured £1.7m in funding from London-based asset management firm Edge Investments. BLAST is set to use the funding to support its international expansion, to bolster its event production services, and for media talent recruitment in the UK. Shortly before the funding announcement, BLAST revealed that its Premier unit signed an agreement with the BBC, which will see three of its CounterStrike: Global Offensive events broadcast via the iPlayer platform. The latest investment follows a €12.5m (£11.1m) tranche which was raised in May this year, and takes BLAST's total funding to approximately £12.9m since it was formed in 2016.
Robbie Douek, BLAST CEO, commented, "To have Edge Investments' backing is testament to the impressive work BLAST has achieved so far this year and highlights the upward trajectory the esports industry is on right now despite a turbulent year for everyone. We chose Edge for access to their specialist knowledge and network in content distribution, media promotion and production, and we are delighted to have them on board as we enter what looks to be a pivotal year for us."
ConsoleDeveloperesportsInvestmentMobilePublisherSeedServicesVenture Round