Scopely Secures USD$340m Series E Funding; Shotcall Raises USD$2.2m
by Mathew Broughton on 29th Oct 2020 in News
TheGamingEconomy's Daily Digest brings you the prevalent business stories in gaming. In today's news: Scopely secures USD$340m (£262m) Series E funding; Shotcall raises USD$2.2m (£1.7m); and EA fined up to €5m (£4.5m) over loot boxes.
Scopely secures USD$340m (£262m) Series E funding
Los Angeles-based mobile gaming company Scopely has announced that it has secured USD$340m (£262m) in Series E funding at a suggested post-money valuation of USD$3.3bn, with the funding set to be used to support inorganic growth through acquisitions as well as its organic expansion into new product categories. The round was supported by a wide host of investors, namely, Wellington Management; NewView Capital; TSG Consumer Partners; CPP Investments; BlackRock; D1 Capital Partners; Battery Ventures; Eldridge; Declaration Partners; Moore Strategic Ventures; Greycroft; Baillie Gifford; Sands Capital; Revolution Growth; and Highland Capital Partners. Scopely's latest raise comes just seven months after it raised a USD$200m (£154m) Series D tranche, which later doubled to USD$400m (£308m), and takes its total funding to over USD$1.025bn (£788.4m) to-date. In terms recent acquisitions, Scopely purchased FoxNext Games Los Angeles and Cold Iron Studios from Disney in January this year for a sum rumoured to be in the region of USD$250m (£192m), prior to selling the latter to Daybreak Games in August due to its antithetical focus on the PC and console market. Thereafter, Scopely purchased Scrabble Go developer PierPlay in April and Spanish studio Genjoy earlier in October, both for undisclosed sums.
In a statement, Walter Driver, Scopely Co-CEO, wrote, "The companies that have built the deepest relationships with their customers are the ones that are going to win. We're proud to have built Scopely to be a significantly profitable business with a strong balance sheet driven by the success of each game in our diverse portfolio. With this new capital from strategic investors who deeply understand the potential of our business within the fast-growing interactive entertainment space, we're armed to make transformative moves that will further accelerate our growth trajectory and drive the industry forward."
Speaking to TheGamingEconomy, TSG Consumer Partners Managing Director Jenny Baxter Moser commented, "Scopely has built a highly differentiated platform that allows them to consistently develop and launch hit games across multiple genres and garner best-in-class user engagement. We are thrilled to have the opportunity to partner with the Scopely team as they continue their rapid expansion in the gaming industry."
Shotcall raises USD$2.2m (£1.7m)
Atlanta-based gaming community and marketplace platform Shotcall has raised USD$2.2m (£1.7m) in a seed funding round co-led by Initial Capital and New Stack, with support from Lerer Hippeau. The investment will be used to foster commercial partnerships with video game publishers, tournament organisers, and celebrity influencers. Since its formation in 2019, Shotcall has expanded to a team of 14 permanent staff members, with a monthly userbase growth rate of approximately 40% since launching the beta version of its platform earlier in 2020. As well as offering livestreaming capabilities, the Shotcall platform can be used by gamers to directly enter games with their preferred influencers, while giving these creators the ability to schedule events and competitions for monetisation purposes.
In a press release announcing the funding, Shotcall CEO and Co-Founder Thomas Gentle wrote, "If you have a fan base and you game, you should be on Shotcall. There are dozens of different sites for coaching, hosting tournaments, streaming, and other events, but Shotcall is the only platform that houses all of these interactions under one roof, and not while having to be on the sidelines. Shotcall is a two-fold solution for the gaming community. It allows fans to actually play their favourite games with the hosts they admire, while also creating important monetisation opportunities for creators who are resistant to asking their community for direct financial support. Shotcall is a community where both the fan and creator have an incredible return on their investment."
EA fined up to €5m (£4.5m) over loot boxes
California-based developer-publisher Electronic Arts (EA) has been fined up to €5m (£4.5m) by the Netherlands Gambling Authority (Kansspelautoriteit/Ksa) over the violation of Dutch gambling laws in relation to the loot boxes available in its FIFA19 video game and subsequent editions in the series. Under the terms of the Betting and Gaming Act passed in 2018, the Packs available in the games constitute games of chance, which cannot be offered in the country without the appropriate gambling licence. Similar regulation of loot boxes has been called for in several nations other than the Netherlands, with the UK Department for Digital, Culture, Media and Sport (DCMS) continuing its investigation into the mechanics.
The statement released by the Ksa reads, "The Ksa imposed the orders subject to a penalty because the popular FIFA football game contained illegal loot boxes. These loot boxes are like treasure chests. The FIFA loot boxes, for example, would contain football players that could improve the performance of the team that the player was using to play the game. The players contained by the loot box are determined by chance, and the contents cannot be influenced. The fact that football players sometimes have a high value and that they can occasionally be traded constitutes a violation of the Gambling Act. Under Dutch law, a game of chance that allows a prize or premium to be won can only be provided if a relevant licence has been granted."
esportsInvestmentMedia & PlatformMobilePublisherRegulationSeedSeries EStreaming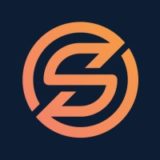 Get the latest news, market analysis, and funding status on Shotcall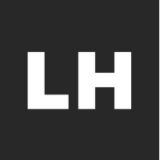 Get the latest news, market analysis, and funding status on Lerer Hippeau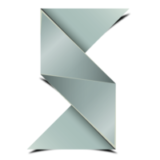 Get the latest news, market analysis, and funding status on Scopely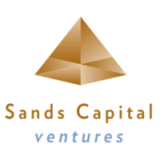 Get the latest news, market analysis, and funding status on Sands Capital Ventures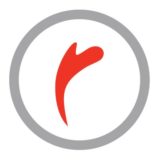 Get the latest news, market analysis, and funding status on Revolution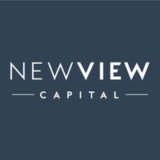 Get the latest news, market analysis, and funding status on NewView Capital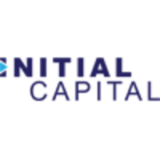 Get the latest news, market analysis, and funding status on Initial Capital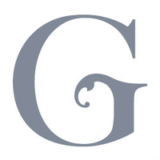 Get the latest news, market analysis, and funding status on Greycroft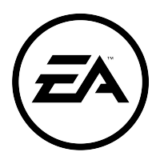 Get the latest news, market analysis, and funding status on Electronic Arts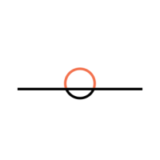 Get the latest news, market analysis, and funding status on Eldridge Industries