"Significant" Ramifications Warned from Epic vs Apple Case; Dapper Labs Raises USD$18m
by Mathew Broughton on 12th Oct 2020 in News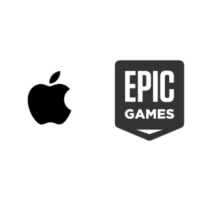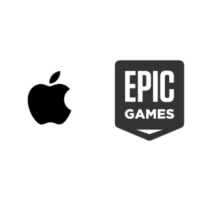 TheGamingEconomy's Daily Digest brings you the prevalent business stories in gaming. In today's news: "Significant" ramifications warned from Epic vs Apple case; Dapper Labs raises USD$18m (£13.8m); and Talon Esports secures USD$2m (£1.5m) seed funding.
"Significant" ramifications warned from Epic vs Apple case
US District Judge Yvonne Gonzalez Rogers has granted an injunction against Apple in its ongoing legal battle with Epic Games, ruling the tech giant cannot remove access to Unreal Engine developer tools, while also rejecting Epic Games' demands to reinstate Fortnite on the iOS App Store, in a similar ruling to a temporary injunction granted in August. The latest documents available in the case covers Epic Games' assertion that the case should be tried solely on the basis of iOS app distribution market, while Apple wants the court to consider the other platforms on which Fortnite is currently available, including Microsoft's Xbox, Sony's PlayStation, the Nintendo Switch, PC, and Google Play. Should Apple be found guilty of monopolistic practices on a basis where other markets are considered, it could lead to future litigation against the 30% rate of commission charged for in-app purchases (IAPs) by the other platforms.
The court document reads, "First, Epic Games avers that the iOS market is distinct from other video game platforms because Sony, Nintendo, and Microsoft do not make much profit, if any, on the sale of the hardware or console—unlike Apple, which allegedly makes significant profits from the sale of each iPhone. This distinction is without legal precedent under section 2 of the Sherman Act. Indeed, Sony, Nintendo and Microsoft all operate similar walled gardens or closed platform models as Apple, whereby the hardware, operating system, digital marketplace, and IAPs are all exclusive to the platform owner. As such, a final decision should be better informed regarding the impact of the walled garden model given the potential for significant and serious ramifications for Sony, Nintendo and Microsoft and their video game platforms."
Dapper Labs raises USD$18m (£13.8m)
Blockchain-based video game studio Dapper Labs has raised USD$18m (£13.8m) via the sale of Flow non-fungible tokens (NFTs) through the CoinList platform. The sale consisted of both a community sale and auction process, with a purported 13,000 participants. The raise follows the successful launch of the Canadian firm's latest collectible title NBA Top Shot, as well as a USD$12m Series A round completed in August. Dapper Labs has now raised USD$69.1m (£53.0m) to-date since it was established in 2018, with previous investors including Union Square Ventures; Valor Capital Group; Samsung Ventures; and North Island Ventures.
In a previous interview on NBA Top Shot, Dapper Labs CEO Roham Gharegozlou commented, "Crypto fans would be OK with a trading card game or fantasy sports thing. But to actually go mainstream and have a game that tens of millions of people play every day, you need to kind of make it look as good as all the options that are out there."
Talon Esports secures USD$2m (£1.5m) seed funding
Hong Kong-based esports organisation Talon Esports has announced that it has closed a USD$2m (£1.5m) seed funding round, which will be used to support its expansion into new territories and titles, while also developing further products within its lifestyle offering. The investment was led by Hana Digital Transformation Fund, with support from Widus Strategic Investments; New Wave Esports Corporation; Sprout Investments; EMC Capital; Animoca Brands; and a host of angel investors. Since its formation in 2017, Talon Esports has expanded within APAC and now has teams competing across various titles including League of Legends, Arena of Valor, Overwatch, Rainbow 6, Clash Royale, Tekken 7 and Street Fighter V.
Commenting on the round in a press release, Talon Esports CEO and Co-Founder Sean Zhang wrote, "Since being founded in 2017 we have seen Talon grow from competing in local competitions to making it onto biggest stage of esports: the League of Legends World Championship. We can't afford to slow down and with the seed funding we will look to enter new markets and explore lifestyle and fashion opportunities and build a brand that pushes the boundaries of performance and imagination."