Thunderful Group Acquires Coatsink Software; AppLovin Planning 2021 IPO
by Mathew Broughton on 6th Oct 2020 in News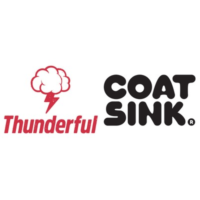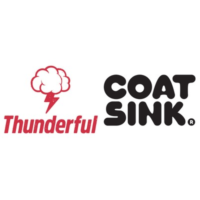 TheGamingEconomy's Daily Digest brings you the prevalent business stories in gaming. In today's news: Thunderful Group acquires Coatsink Software; AppLovin planning 2021 IPO; and Rovio CEO Kati Levoranta to depart firm.
Thunderful Group acquires Coatsink Software
Swedish video game holding company Thunderful Group AB has announced the acquisition of Sunderland-based indie developer-publisher Coatsink Software for an upfront consideration of £23m, paid equally in cash and newly issued share capital, plus a maximum earn-out consideration of £42.5m payable on the fulfilment of financial targets for the 2021 and 2022 fiscal years. Coatsink boasts a wide-ranging portfolio of in-house and third-party IP, including VR titles Shadow Point, Onward, and Augmented Empire, and multiplayer game Gang Beasts (co-developed with Boneloaf. Executives at Gothenburg-based Thunderful Group have confirmed that Coatsink will continue to operate as an independent studio under the umbrella of its Thunderful Games division.
Commenting on the acquisition, Thunderful Group CEO Brjann Sigurgeirsson wrote, "We have established a good relationship with the founders and key personnel of Coatsink and believe that their strong work ethics and corporate culture will be a very valuable strong complement to Thunderful's existing businesses. Although it's just a first step, this is a good example of how we intend to leverage the Group's powerful cash flow going forward"
AppLovin planning 2021 IPO
Mobile gaming and technology firm AppLovin Corp. is preparing for an initial public offering (IPO), and has hired Morgan Stanley to act as advisors, according to internal sources speaking to Reuters under condition of anonymity. The persons indicate that the California-based firm is tentatively pursuing a listing in Q1 or early Q2 2021 to capitalise on the heightened attention on the video games industry in the wake of the coronavirus pandemic, with fellow game technology firm Unity Technologies seeing a healthy 31% rise in its first-day share price in its September IPO.
Though the target valuation for AppLovin is as-yet unclear, with the plan to list publicly subject to change depending on market conditions, it is likely to be significantly higher than the USD$2bn (£1.5bn) it garnered when Kohlberg Kravis Roberts (KKR) acquired a minority stake in July 2018 for USD$400m (£309m). As well as launching its own game publishing division, Lion Studios, in 2018, AppLovin has recently been actively investing in the space as it eyes opportunities for consolodation, with its most notable being its acquisition of Machine Zone in May this year for a sum estimated to be in the region of USD$500m (£386m).
Rovio CEO Kati Levoranta to depart firm
Rovio Entertainment, best known for its Angry Birds franchise, has announced that its CEO Kati Levoranta will depart the firm by mutual consent at the end of the year. Previously serving as Chief Legal Officer and Head of Sales EMEA, Levoranta took charge of Espoo-based Rovio in 2016, then subsequently took the company public in 2017. Though the flotation was initially prosperous, its share price stagnated at approximately €6 (£5.44) per share following an early profit warning, a near-50% drop from its listing price of £11.50 (£10.43). The change in leadership comes as Rovio redoubles its focus on mobile, where it saw the majority of its early success.
Kim Ignatius, Chairman of the Board of Directors at Rovio, commented on Levoranta's departure, "For years, Kati has been in a key position in many areas of Rovio's development. During her time as CEO, the company has carried out systematic strategic and operative work to sharpen its business focus, develop the game business and cherish the Angry Birds brand. Under Kati's determined leadership, Rovio was also listed on the stock exchange. As Rovio reports in its half-year financial review 2020, the company's result and cash flow development are on a good level and its balance sheet is strong. Kati's most inspiring personality and strong role as a supervisor have also been reflected in personnel satisfaction. On behalf of the entire Board of Directors, I want to thank Kati for her commitment and her valuable work for Rovio, and to wish her all the best in the future."
At the time of writing, the share price for Rovio Entertainment Oyj (HEL: ROVIO) is down 2.78% at €5.94 (£5.39).
DeveloperInvestmentIPO & Public OfferingM&AMobilePublisher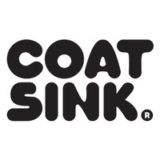 Get the latest news, market analysis, and funding status on Coatsink Software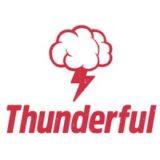 Get the latest news, market analysis, and funding status on Thunderful Group AB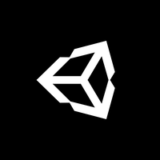 Get the latest news, market analysis, and funding status on Unity Technologies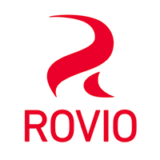 Get the latest news, market analysis, and funding status on Rovio Entertainment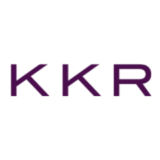 Get the latest news, market analysis, and funding status on Kohlberg Kravis Roberts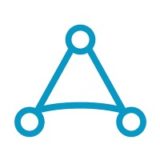 Get the latest news, market analysis, and funding status on AppLovin