AppLovin Acquires Machine Zone; BLAST Premier Raises €12.5m
by Mathew Broughton on 15th May 2020 in News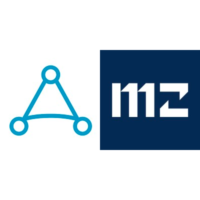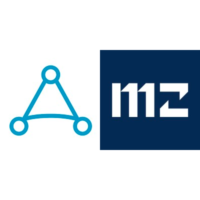 TheGamingEconomy's Daily Digest brings you the prevalent business stories in gaming. In today's news: AppLovin acquires Machine Zone; BLAST Premier raises €12.5m (£11.1m); and Sumo Group purchases Lab42.
AppLovin acquires Machine Zone
Mobile games company AppLovin has announced that it has acquired development studio Machine Zone for an undisclosed sum. The purchased developer is best known for its Game of War: Fire Age, and Mobile Strike titles, which have both grossed well in excess of USD$1bn (£819m) in lifetime revenue according to estimates from Sensor Tower. Both firms are based in Palo Alto (CA), United States, with the acquisition seeing AppLovin relocate to Machine Zone's head office in due course. The acquisition is the latest in a series of investments in development and publishing by AppLovin, with the firm having provided undisclosed levels of funding for Redemption Games last week, along with Belka Games in September last year, along with founding its in-house studio Lion Studios in 2018.
Machine Zone CEO Kristen Dumont commented, "Machine Zone connects millions of people across the globe, providing them with a compelling gaming experience and engaged community. Combining our expertise and unmatched success in midcore games with AppLovin's impressively successful portfolio of casual games and leading mobile marketing platform is a win-win for both of our companies and will create an unmatched experience for players worldwide."
BLAST Premier raises €12.5m (£11.1m)
Esports content management and tournament organiser BLAST Premier has announced that it has raised €12.5m (£11.1m) in a funding round jointly led by Rocket Software co-founder Johan Gedda and Vækstfonden, a vehicle supported by the Danish state and the European Investment Bank. Existing investors Creandum, Heartcore, and Maki, also returned with contributions to the round. The funding will be used by the Copenhagen-based firm to facilitate the growth of the brand through marketing efforts, expansion, and the development of media technology solutions.
In a statement, Gedda wrote, "The opportunity to combine and create a deeper technology stack that will evolve the future of esports is one of the reasons I am pleased to partner with BLAST. I am impressed by their plans and look forward to leveraging my experience in the technology space to help grow this exciting and fast-moving business."
Sumo Group purchases Lab42
Sumo Group has announced that it has acquired work-for-hire development studio Lab42 Limited from previous owner You42, Inc. Lab42 will continue to operate as an independent outfit in its Leamington Spa headquarters under current Studio Director Ed Blincoe. The acquired developer reportedly has six live projects and is actively working with third-parties including Dovetail Games, Payload Studios, and Ripstone.
Carl Cavers, CEO of Sumo Group, commented on the acquisition, "Lab42 is a super business and we are delighted to welcome Ed and his team to Sumo Group and the Sumo Digital family of studios. The opportunity to buy Lab42, a business that is highly respected in the industry and well known to key members of our team, was both timely and compelling. The addition of a 29 strong, established, proven and talented team will help keep our organic growth ambitions on track, through the COVID-19 pandemic, which, as previously reported, has created some recruitment challenges."
At the time of writing, Sumo Group PLC (LON: SUMO) has climbed by 3% to £1.89 per share.