Opera Acquires YoYo Games; Multiple Studios Fined for Geoblocking
by Mathew Broughton on 21st Jan 2021 in News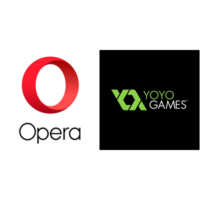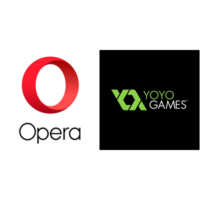 TheGamingEconomy's Daily Digest brings you the prevalent business stories in gaming. In today's news: Opera acquires YoYo Games; multiple studios fined for geoblocking; and Visionary Realms secures seven-figure investment.
Opera acquires YoYo Games
Internet browser developer Opera has announced that it has acquired Dundee-based YoYo Games for approximately USD$10m (£7.3m). The acquired firm, which operates 2D game engine GameMaker Studio, will be combined with gamer-oriented browser Opera GX in a new subsidiary division, termed Opera Gaming. GameMakerStudio increased its userbase by 400,000 over the course of 2020, while Opera GX saw its monthly active userbase climb by 350% year-over-year in December to seven million.
In a statement, Krystian Kolondra, EVP Browsers at Opera, wrote, "With Opera GX, Opera had adapted its proven, innovative browser tech platform to dramatically expand its footprint in gaming. We're at the brink of a shift, when more and more people start not only playing, but also creating and publishing games. GameMaker Studio2 is best-in-class game development software, and lowers the barrier to entry for anyone to start making their games and offer them across a wide range of web-supported platforms, from PCs, to, mobile iOS/Android devices, to consoles."
Multiple studios fined for geoblocking
Multiple studios, namely Bandai Namco, Capcom, Focus Home Interactive, Koch Media and ZeniMax, along with Steam-owner Valve, have been fined a combined €7.8m (£6.9m) by the European Commission for breaching antitrust regulations. The Commission determined that the publishers and Valve bilaterally agreed to geoblock specific video game titles within the European Economic Area (EEA) between March 2007 and November 2017, illegally denying residents within the locales access to the EU Digital Single Market. The fines were allocated as follows, with all studios excluding Valve receiving a reduction for cooperating with the Commission's investigation.
- Bandai Namco: €340,000 (£301,700)
- Capcom: €396,000 (£351,400)
- Focus Home Interactive: €2,888,000 (£2,563,000)
- Koch Media: €977,000 (£866,900)
- ZeniMax: €1,664,000 (£1,477,000)
- Valve: €1,624,000 (£1,441,000)
Margarthe Vestager, Executive Vice President of the European Commission, commented, "More than 50% of all Europeans play video games. The videogame industry in Europe is thriving and it is now worth over €17bn. Today's sanctions against the geoblocking practices of Valve and five PC video game publishers serve as a reminder that under EU competition law, companies are prohibited from contractually restricting cross-border sales. Such practices deprive European consumers of the benefits of the EU Digital Single Market and of the opportunity to shop around for the most suitable offer in the EU".
Visionary Realms secures seven-figure investment
Californian MMO studio Visionary Realms has secured a seven-figure investment from an undisclosed source, which will be used to support the ongoing development of its Pantheon: Rise of the Fallen title. In conjunction to the funding, the Carlsbad-based developer has announced the appointment of Christopher R. Kronenthal, President and Chief Technology Officer at FreedomPay, to the company's board of directors.
In a press release, Kronenthal stated, "It is clear that the team at Visionary Realms is deeply committed and competent in all things related to game design and ecosystem, technology and architecture. Their expression of this in the world of Pantheon is extremely evident, and I am confident that gamers of all types will enjoy this epic adventure!"