Tencent Gaming Draws US Scrutiny; Stillfront Acquires Nanobit
by Mathew Broughton on 18th Sep 2020 in News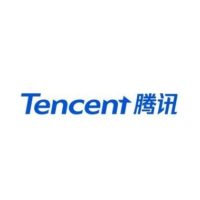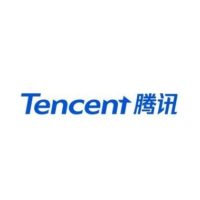 TheGamingEconomy's Daily Digest brings you the prevalent business stories in gaming. In today's news: Tencent gaming draws US scrutiny; Stillfront acquires Nanobit; and Bunch raises USD$20m (£15.4m).
Tencent gaming draws US scrutiny
The Committee on Foreign Investment in the United States (CFIUS) has sent formal enquiries to US-based video game companies in which Tencent Holdings Ltd. holds a minority or majority stake, including Epic Games and Riot Games, over their data security practices. Tencent has over 300 investments across its portfolio, including major US gaming firms Activision Blizzard, Discord, Glu Mobile, and Roblox Corporation, along with technology and social media firms Reddit and Snapchat.
The scrutiny by CFIUS, which can recommend forced divestments, follows executive orders signed by President Donald Trump in August preventing US businesses from dealing with Bytedance and Tencent, although the latter was later clarified to only include its WeChat platform. As well as forced divestments, the move may force US studios to abandon publishing contracts with Tencent, similar to PUBG Corporation's abandonment of its deal in India earlier in September following government-imposed bans against apps published by Chinese firms.
Speaking to Bloomberg, former CFIUS Deputy Assistant Secretary Aimer Mir commented, "When you're talking about massive amounts of data, there's probably something for the committee to look at. The question then becomes is the risk high enough that it actually warrants forcing deals apart."
Stillfront acquires Nanobit
Stockholm-based video games holding company Stillfront Group has announced that it has agreed to acquire Croatian mobile developer-publisher Nanobit for a maximum consideration of USD$148m (£114m). Under the terms of the deal, Stillfront will purchase 78% of the share capital in Nanobit for USD$100m (£77.2m) in cash and newly issued shares by the close of September, with the remaining 22% to be acquired for a maximum of USD$48m (£37m) according to Nanobit's EBITDA performance over the 2021-2022 and 2022-2023 financial years. According to figures submitted by Stillfront, Nanobit is expected to generate SEK600m-SEK640m (£52.6m-£56.1m) through this financial year at a 17%-22% adjusted EBIT margin.
Nanobit, which operates out of Zagreb, has purportedly generated over 145 million lifetime downloads from its portfolio of 29 titles. These primarily encompass lifestyle simulation role playing games (RPGs) targetted at a female audience, most notably Tabou Stories, My Story, and Hollywood Story. The acquisition marks the first by Stillfront since it raised SEK1.2bn (£102m) in June this year, having previously bought Candywriter (April 2020); Storm8 (January 2020); and KIXEYE (August 2019) in recent months.
In a statement, Stillfront CEO Jörgen Larsson wrote, "With the acquisition of Nanobit, Stillfront expands our footprint into the narrative lifestyle role playing games (RPG) genre, further strengthening Stillfront's portfolio of Simulation, Action and RPG games and broadening our gaming audience. Nanobit is an experienced and reputable studio with numerous apps and games with a clear niche within the lifestyle genre. The games portfolio has shown strong growth during the last year and we see a strong growth potential going forward, including a promising pipeline of new games."
Bunch raises USD$20m (£15.4m)
Multiplayer social engagement app Bunch has closed its USD$20m (£15.4m) Series A round led by General Catalyst, with the VC firm's Niko Bonatsos set to join Bunch's board of directors. The financing was supported by a host of leading video game companies including Electronic Arts (EA); Take-Two Interactive Software; Supercell; Ubisoft; and Miniclip, along with investment firms including LVP; Konvoy Ventures; Northzone; Streamlined Ventures; OneTeam Ventures; Velo Partners; and Golden Venture Partners. New York-based Bunch will utilise the injection to further integrations with multiplayer titles and to expand its user base. Since its formation in 2017, Bunch has raised USD$27.9m (£21.6m) to-date over four seed rounds along with the featured Series A tranche.
Speaking to TheGamingEconomy, Bunch CEO Selcuk Atli commented, "We are excited to bring on one of the best consumer investors in General Catalyst; and some of the largest gaming companies in the world as investors and partners. This is another great step in our journey to build the cross-game social layer where friends come together to play their favourite games."
ChinaGovernmentInvestmentM&AMobileSeries AStreamingTechnologyUSA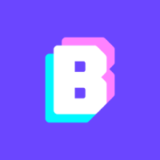 Get the latest news, market analysis, and funding status on Bunch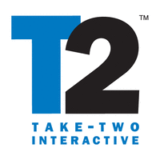 Get the latest news, market analysis, and funding status on Take-Two Interactive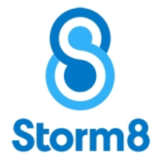 Get the latest news, market analysis, and funding status on Storm8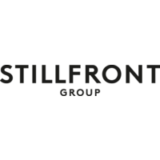 Get the latest news, market analysis, and funding status on Stillfront Group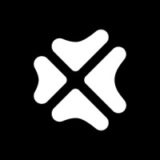 Get the latest news, market analysis, and funding status on Nanobit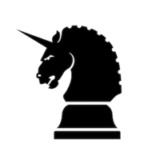 Get the latest news, market analysis, and funding status on KIXEYE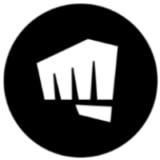 Get the latest news, market analysis, and funding status on Riot Games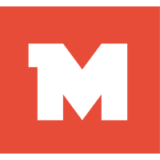 Get the latest news, market analysis, and funding status on Miniclip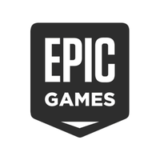 Get the latest news, market analysis, and funding status on Epic Games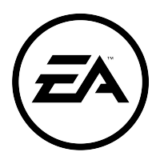 Get the latest news, market analysis, and funding status on Electronic Arts