Discord Raises USD$100m; Thousands of Games Removed from China iOS Store
by Mathew Broughton on 2nd Jul 2020 in News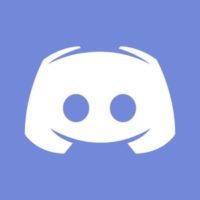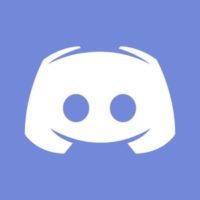 TheGamingEconomy's Daily Digest brings you the prevalent business stories in gaming. In today's news: Discord raises USD$100m (£80.5m); thousands of games removed from China iOS store; and Animoca Brands acquires GAMEE.
Discord raises USD$100m (£80.5m)
Voice and video chat platform Discord has announced that it has raised USD$100m (£80.5m) in funding from Index Ventures, valuing the San Fransisco-based firm at an estimated USD$3.5bn (£2.8bn). The investment will be used to support the implementation of new features and to support the platform's expansion to sectors outside of video gaming, with a recent website rebranding touting the service as "your place to talk". Like many gaming and non-gaming streaming platforms, Discord has seen its user numbers accelerate rapidly during the Covid-19 pandemic, with a reported 100 million users now using the service per month.
Announcing the funding, Discord Co-Founder and CEO Jason Citron commented, "Games are what brought many of you on the platform, and we'll always be grateful for that. As time passed, a lot of you realised, and vocalised, that you simply wanted a place designed to hang out and talk in the comfort of your own communities and friends. You wanted a place to have genuine conversations and spend quality time with people, whether catching up, learning something, or sharing ideas. A place where you and your world can truly belong."
Thousands of games removed from China iOS store
Thousands of mobile games have been removed from Apple's App store in China, with tens of thousands more having scheduled updates paused, as local regulators clamp down on licensing within the country. As previously reported in TheGamingEconomy, Apple was compelled to update its App Store policy within China as of 1st July 2020, mandating that paid mobile games sold on the platform would require a licence, with developers rendered unable to use a single licence for multiple titles as was previously possible. It is uncertain what has prompted China to target the App Store when regulators had appeared to ignore loopholes in prior months, however it is speculated that ongoing tensions between the country and the US triggered the decision.
According to analysis from Zhongtai Securities submitted to the Financial Times, of the 200 top-grossing mobile titles on China's iOS store, which contributes over 80% of total App Store game revenue in the country, approximately 10% do not currently comply with the updated licensing regulations. However, Chinese publication Gamelook estimates that over 1,500 titles have been removed from the platform as of yesterday (1st July), for context only 1,570 licences were granted for new titles in the entirety of 2019. At this stage it is unclear how this will affect Apple in terms of revenue loss, though early estimates suggest it will fall in the range of USD$340m-USD$879m (£274m-£707m).
Animoca Brands acquires GAMEE
Animoca Brands has announced that it has acquired Czech Republic-based browser and in-app gaming platform GAMEE for an initial consideration of €4 (£3.6m) in fully paid ordinary shares, with additional earn-out considerations worth a maximum of €1m (£904,000), to be paid in either cash or shares upon completion of performance targets. GAMEE currently has a portfolio of 80 titles which are playable through either its website, suite of mobile apps, or third-party apps including Facebook Instant Gaming, Telegram, and Viber. According to the announcement of the purchase, GAMEE currently holds a positive cash balance of €700,000 (£633,000), and zero debt. Since its foundation in 2015, GAMEE has attracted disclosed funding of USD$4.4m (£3.5m) from seven investors, including Index Ventures, Day One Capital, Initial Capital, and Credo Ventures.
Commenting on the rationale behind the acquisition, Animoca Brands Chairman and Co-Founder Yat Siu wrote, "We see browser gaming as the key to mass adoption for blockchain gaming. The talented team at GAMEE therefore fills a critical gap in the ability of Animoca Brands to execute, on a massive scale, the goal of delivering true digital ownership to gaming audiences. GAMEE's significant presence on platforms such as Telegram - one of the main communications platforms for the blockchain industry - is particularly important to maximise our reach and influence."