Epic Games Raises USD$1.78bn; Trump Signs Executive Order Against Tencent
by Mathew Broughton on 7th Aug 2020 in News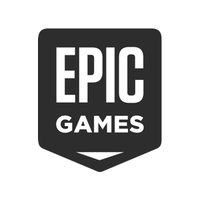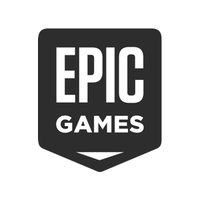 TheGamingEconomy's Daily Digest brings you the prevalent business stories in gaming. In today's news: Epic Games raises USD$1.78bn (£1.35bn); Trump signs executive order against Tencent; and Enthusiast Gaming acquires Omnia Media.
Epic Games raises USD$1.78bn (£1.35bn)
Epic Games has announced that it has raised USD$1.78bn (£1.35bn) of primary capital and secondary purchases from a host of investors, including Baillie Gifford; BlackRock; Lightspeed Venture Partners; T. Rowe Price Associates; and returning partners KKR and Smash Ventures. The North Carolina-based firm has confirmed that this includes the USD$250m (£190m) strategic investment from Sony which was announced last month. The round values Epic Games at USD$17.3bn, with the latest injection to be used to expand its digital ecosystem, primarily around its Fortnite battle royale title, Unreal Engine software, and Epic Games Store retail platform.
In a statement, Epic Games CEO Tim Sweeney commented, "Having the support of leaders in the financial community accelerates Epic's efforts to build a new kind of digital ecosystem using real-time 3D technology, services that connect hundreds of millions of people, and a digital storefront that offers a fair business model. We are delighted to have them as part of the Epic family."
Trump signs executive order against Tencent
United States of America President Donald Trump has signed two separate executive orders demanding that US companies cease transactions with Tencent and TikTok owner ByteDance. A White House spokesperson has since clarified to the Los Angeles Times that the order against Tencent relates solely to WeChat and not its other holdings, which include a plethora of video game companies such as Riot Games, Epic Games, Supercell, Glu Mobile, Activision Blizzard, Ubisoft, and Paradox Interactive. However, the wording of the order "any transaction that is related to WeChat by any person, or with respect to any property, subject to the jurisdiction of the United States, with Tencent Holdings Ltd.[...] or any subsidiary of that entity" is open to a certain degree of interpretation, suggestion Tencent may face challenges when purchasing stakes in or acquiring US-based firms, particularly given the hostile state of US-China relations at the current time.
The executive order also severely damages attempts by ByteDance to internationalise its fledgling gaming operation, with the Beijing-based firm having hired 1000 professionals and acquired several startups including Shanghai Mokun Digital Technology and Levelup.ai. Moreover, the move comes amid strong suggestions that Microsoft is bidding to acquire Tik Tok's global operations, with Trump already having threatened to ban the popular short-form video app unless it is removed from Chinese ownership.
Enthusiast Gaming acquires Omnia Media
Video game media platform Enthusiast Holdings Inc. has announced the full acquisition of YouTube gaming network Omnia Media Inc. from Blue Ant Media Solutions Inc. for CAD$11m (£6.3m) in cash, 18.25 million common shares, and a vendor take-back note worth CAD$5.75m (£3.29m). Los Angeles-based Omnia Media represents over 500 influencers within the gaming industry, and generated USD$59.9m (£45.6m) in revenue through 2019, an increase of 28.8% from the previous year.
Commenting on the acquisition, Enthusiast Gaming CEO Adrian Montgomery wrote, "Omnia is a transformational acquisition for Enthusiast Gaming and adds immediate strategic and financial value to our platform. The addition of Omnia Media positions Enthusiast Gaming as the largest gaming media platform in North America, with more touchpoints to connect gamers to unique content experiences than any other gaming company. The combination is on strategy and has many expected synergies with our existing audience and advertising and distribution partners. We look forward to welcoming and working much closer with the Omnia team in LA to continue delivering on our strategic growth drivers."
ChinaesportsInvestmentM&AMarketingStreamingTencentUSAVenture Round