US House Criticises App Store Dominance; G-Loot Raises SEK500m
by Mathew Broughton on 7th Oct 2020 in News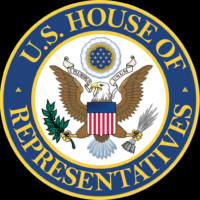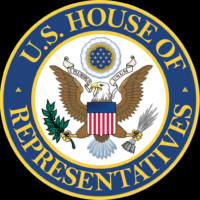 TheGamingEconomy's Daily Digest brings you the prevalent business stories in gaming. In today's news: US House criticises app store dominance; G-Loot raises SEK500m (£43.3m); and Activision Blizzard withdraws from France.
US House criticises app store dominance
The US House of Representatives antitrust committee has filed a 449-page report criticising the four big tech companies, namely Apple, Google, Facebook, and Amazon, following an investigation into their alleged monopolistic practices. Most preeminent for the video games industry is the House findings on Apple and Google's control over their app stores, claiming the firms have exercised "gatekeeper" control over their platforms due to the lack of a viable third-party competitor, thus unreasonably extracting revenue from developers, limiting consumer choice, and allowing them to develop directly-competitive alternatives to third-party apps. The report also highlights the lack of competition over the "industry-standard" rate of 30% commission on all in-app purchases on Google Play and Apple's App Store, which Epic Games is contesting as part of its ongoing legal disputes against the two tech behemoths.
The committee concludes the report with a number of recommendations, including the strengthening and enforcement of existing antitrust laws, as well as the "structural separation" (read breakup) of the big tech companies where appropriate. Of note, Apple is also facing a formal antitrust investigation from the European Commission, with European Commissioner for Competition Margrethe Vesteger previous accusing Apple of occupying the omnipotent "gatekeeper" role the US is deeming them to hold.
On Google's and Apple's control over their respective app stores, the report reads, "There are no competitive constraints on the power Apple and Google have over the software distribution marketplace on their mobile ecosystems. The core benefit of mobile app stores - centralising and curating software distribution - also gives Apple and Google control over which apps users discover and can install.518 As the gateways to the primary way users access content and services on mobile devices, the App Store and the Play Store can extract revenue from and exercise control over everything users do on their devices.519 This dominance enable Apple and Google to establish terms and conditions app developers have to comply with, leaving developers with the choice of complying or losing access consumers[...] Because of the control that Apple and Google exert over software distribution on their mobile ecosystems and the unlikelihood of entry by a new competitive mobile operating system, it is unlikely that a new, competitive app store will be able to successfully challenge the existing, dominant app store operators."
G-Loot raises SEK500m (£43.3m)
Global real-money esports platform G-Loot, which rewards players for competing against others in free-to-enter and premium tournaments, has raised SEK500m (£43.3m) in a venture funding round supported by Index Ventures, Norron AB. and Swedbank Robur. Along with its player-facing technology, the G-loot platform can also be used by studios for UX testing, and by advertisers to finesse their promotions. The round will be used to support G-loot's expansion into mobile and console platforms, as well as developing solutions to track player data on a cross-platform and cross-title basis. Following the injection, G-Loot has raised a total of USD$98.2m (£75.8m) since its formation in 2015, with Swedbank Robur returning having led the previous SEK230m (£19.9m) tranche in March last year.
Speaking at the time of their previous investment, Swedbank Robur Fund Manager Henrik Carlman commented, "Esports is one of the fastest growing forms of entertainment today. There are plenty of opportunities and many companies are trying to get a piece of the growth but only a few of them have a clear idea on how to monetise the emerging industry. G-Loot are among the very few with a proven business model and a grand vision of democratizing esports and making competitive gaming available to all[...] G-Loot's strong growth and improved profitability creates a fantastic opportunity for our funds to participate in this kind of value creation."
Activision Blizzard withdraws from France
Activision Blizzard has announced that its office in Versailles, France, is set to close, with an estimated 370 jobs under threat. The move would end the company's physical presence in the country, with the office formerly operating solely under the Blizzard Entertainment marque prior to the merger of its parent company Vivendi SA with Activision in 2008. According to anonymous sources speaking to Bloomberg, approximately half of the roles were expected to be relocated to London, however the coronavirus pandemic and ongoing uncertainty over Brexit have forced executives to reconsider. The move is reportedly perceived by some within the company to be indicative of Activision taking broader control over the combined company, with Blizzard traditionally retaining an element of independence from central operations. In August, Activision Blizzard reported company-record revenue for Q2, amid uproar among Blizzard staff over alleged pay disparity at the studio.
In separate developments, Riot Games has announced that it will be shuttering its Sydney office following the dissolution of its League of Legends Oceanic Pro League (OPL) due to a lack of commercial success. Players based in New Zealand and Australia will be able to compete in the League of Legends Championship Series (LCS) if they are recruited by North American teams, however with competition rife to enter those teams it is likely many will therefore be unrepresented going forwards. The closure also raises concerns over the viability of teams competing in the series.
AnalyticsDeveloper SoftwareesportsGovernmentInvestmentLegalTechnologyVenture Round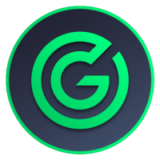 Get the latest news, market analysis, and funding status on G-Loot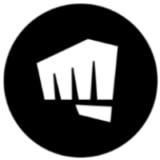 Get the latest news, market analysis, and funding status on Riot Games
Get the latest news, market analysis, and funding status on Index Ventures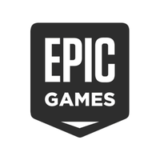 Get the latest news, market analysis, and funding status on Epic Games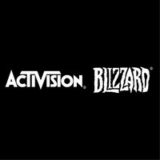 Get the latest news, market analysis, and funding status on Activision Blizzard