Parsec Raises USD$25m; Keywords Studios Acquires High Voltage
by Mathew Broughton on 16th Dec 2020 in News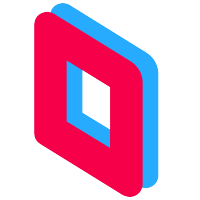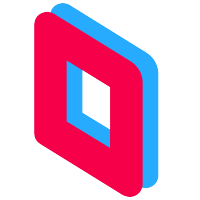 TheGamingEconomy's Daily Digest brings you the prevalent business stories in gaming. In today's news: Parsec raises USD$25m (£19m); Keywords Studios acquires High Voltage; and UK MPs propose ban on resale of bot-bought consoles.
Parsec raises USD$25m (£19m)
Remote desktop technology and video game streaming firm Parsec has raised USD$25m (£19m) in a Series B financing round led by Andreessen Horowitz and supported by a host of previous backers including Lerer Hippeau, Makers Fund, NextView Ventures and Notation Capital. The investment is set to be used to continue development on low-latency streaming solutions alongside its enterprise products. Parsec has now received funding of USD$33m (£25m) since its inception in 2016, with the latest injection following its USD$7m (£5.2m) Series A round which closed in May this year.
Commenting on the round, Andreessen Horowitz General Partner Martin Casado wrote, "The Parsec team continues to stay true to their gaming roots, and Parsec will always be the best way to play games remotely. But use of the product throughout the industry goes far beyond gaming to include movie editing, architecture, engineering, design, and so on. In addition, companies were starting to embed Parsec into their games to provide remote access capabilities. Over the last few years, Parsec has truly become a horizontal enabling technology for remote display and interaction of the world's most challenging workloads."
Keywords Studios acquires High Voltage
Dublin-based video game services provider Keywords Studios has announced the acquisition of AAA developer High Voltage Software Inc. for an expected consideration of USD$50.0m (£37.4m), comprising of an initial sum of USD$33.5m (£25.0m) in cash and shares followed by a deferred fee of USD$16.5m (£12.3m) based upon performance targets for 2021. Chicago-based High Voltage has previously worked on major franchises including Fortnite; Saints Row; Mortal Kombat; and Lego Racers, and is expected to generate EBITDA of USD$9.0m (£6.2m) through 2021, giving an EBITDA multiple of 5.56x for the buyout.
The purchase continues a highly active period of acquisition activity for Keywords Studios in H2 2020 since it secured a USD$100m (£74.8m) warchest in March, with High Voltage being the most valuable of these. Since May, Keywords has acquired development services firms Coconut Lizard (£1.35m) and Heavy Iron Studios (USD$4.5m/£3.4m); as well as creative marketing agencies Maverick Media (£2.7m) and g-Net Media (USD$14.4m/£10.8m).
Commenting on the acquisition, Keywords Studios CEO Andrew Day wrote, "With its 27-year pedigree of game development in the global video games market, High Voltage brings incredible experience, expertise and additional scale to our fast growing Game Development Service Line. The multitalented team at HVS brings deep expertise in the Unreal Game Engine development environment, honed particularly well in recent years through working closely with Epic Games on Fortnite, as well as a track record of having worked with many client proprietary game engines, gaming platforms and game genres, which all adds further breadth and depth to Keywords Studios' existing capabilities."
UK MPs propose ban on resale of bot-bought consoles
A 19-strong group of UK Members of Parliament (MPs) have filed a motion which, if approved, would ban the resale of computer components and video game consoles bought via the use of automated bots. The motion, which is predominantly supported by members of the Scottish National Party, calls on the government to adopt similar measures to those imposed on secondary ticket sales. As covered yesterday (15th December 2020) in TheGamingEconomy, it has been estimated that price scalpers on the eBay platform alone have generated a cumulative profit of USD$39m (£29m) on recently-released gaming hardware, with individual units selling for up to 300% of the manufacturer's suggested retail price (MSRP).
The motion reads, "That this House believes that new releases of gaming consoles and computer components should be available to all customers at no more than the Manufacturer's Recommended Retail Price, and not be bought in bulk by the use of automated bots which often circumvent maximum purchase quantities imposed by the retailer[...] and further calls on the Government to bring forward legislative proposals making the resale of goods purchased using an automated bot an illegal activity, thereby denying unscrupulous vendors the chance to make themselves vast profits at the expense of genuine gamers and computer users, while also deterring fraudulent cybercriminal activity."
GovernmentInvestmentLegalM&ASeries BTechnology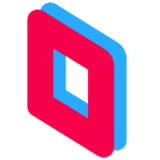 Get the latest news, market analysis, and funding status on Parsec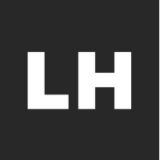 Get the latest news, market analysis, and funding status on Lerer Hippeau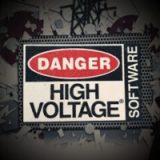 Get the latest news, market analysis, and funding status on High Voltage Software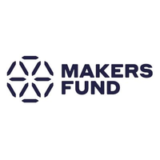 Get the latest news, market analysis, and funding status on Makers Fund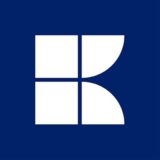 Get the latest news, market analysis, and funding status on Keywords Studios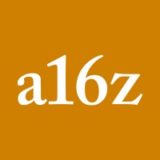 Get the latest news, market analysis, and funding status on Andreessen Horowitz