ESA to Pause Political Donations; Capcom Breach Affecting up to 390,000
by Mathew Broughton on 13th Jan 2021 in News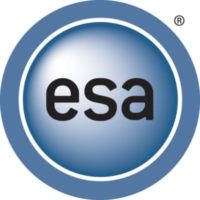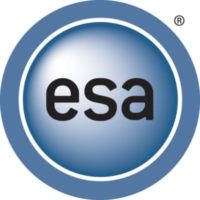 TheGamingEconomy's Daily Digest brings you the prevalent business stories in gaming. In today's news: ESA to pause political donations; Capcom breach affecting up to 390,000; and Microsoft-bound Bethesda secures Indiana Jones licence.
ESA to pause political donations
The Entertainment Software Association (ESA) has announced that it will be suspending donations to individuals through its political action committee (PAC) vehicle, following the attempt by multiple beneficiaries of their contributions to overturn the result of the US presidential election, amid a violent siege on the US Capitol instigated by supporters of defeated incumbent Donald Trump which led to five deaths. As detailed by the Center for Responsive Politics, the gaming trade association donated USD$6,000 (£4,415), representing over 12% of its total donations of USD$48,000 (£35,320) during the 2019-2020 election cycle, to five Republican representatives who voted to overturn the results of the democratic vote despite the complete absence of evidence of electoral fraud, namely Kevin McCarthy; Jay Obernolte (both California); Earl L. Carter (Georgia); Jackie Walorski (Indiana); and Bill Johnson (Ohio).
In a statement provided to GamesIndustry.biz, a ESA spokesperson wrote, "Given the events and actions that led to the violence at the US Capitol, we are pausing contributions from the ESA PAC as we reflect on the tragedy and our path forward."
Capcom breach affecting up to 390,000
Capcom has released further details regarding the significant security breach it incurred in November, wherein malicious actors obtained a vast array of personal and corporate information through a customised ransomware attack. According to the latest notice released by the Japanese studio, personal information such as name and telephone numbers relating to 16,415 parties, primarily current and former employees, have confirmed to have been compromised. Up to 390,000 in total could have been affected in the breach, including customers, however relevant data logs for these may themselves have been compromised, hindering efforts to ascertain the exact scale of the incident. As previously confirmed, corporate details such as sales reports and game development documents were also accessed in the attack.
A Capcom spokesperson stated, "Capcom would once again like to reiterate its deepest apologies for any complications or concerns caused by this incident. As a company that handles digital content, it is regarding this incident with the utmost seriousness. In order to prevent the reoccurrence of such an event, it will endeavour to further strengthen its management structure while pursing legal options regarding criminal acts such as unauthorised access of its networks."
Microsoft-bound Bethesda secures Indiana Jones licence
Bethesda Softworks has announced that its subsidiary studio MachineGames will be releasing a new title under the Indiana Jones franchise in collaboration with the newly-revived Lucasfilm Games marque. Though details, including prospective release dates, are sparse at this stage, the as yet-unnamed game will feature an original story and will be executive produced by Bethesda's Todd Howard. The new game joins highly-anticipated titles Starfield and The Elder Scrolls VI on Bethesda's slate, though its development resources are set to receive a significant boost following the completion of the USD$7.5bn acquisition of its parent company ZeniMax Media by Microsoft, set for the second half of the 2021-2022 financial year.
A brief statement posted to Bethesda's Twitter account reads, "It'll be some time before we have more to reveal, but we're very excited to share today's news!" The announcement represents a further rekindling of collaborative development of licensed IP after a period in which such titles were primarily developed in-house, with IO Interactive's upcoming video game adaptation of the James Bond franchise a prominent example.
DeveloperGovernmentIndustry AssociationLegalPublisherTitle Acquisition
Get the latest news, market analysis, and funding status on Microsoft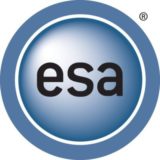 Get the latest news, market analysis, and funding status on Entertainment Software Association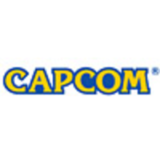 Get the latest news, market analysis, and funding status on Capcom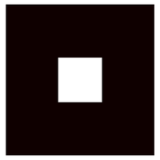 Get the latest news, market analysis, and funding status on Bethesda Softworks