DCMS Calls for More Loot Box Evidence; Sony Fined AUD$3.5m
by Mathew Broughton on 8th Jun 2020 in News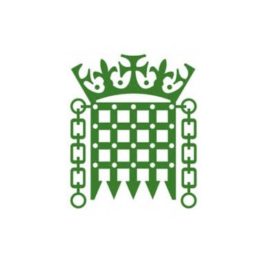 TheGamingEconomy's Daily Digest brings you the prevalent business stories in gaming. In today's news: DCMS calls for more loot box evidence; Sony fined AUD$3.5m (£1.9m); and Sandsoft Games launches.
DCMS calls for more loot box evidence
The UK Department for Digital, Culture, Media and Sport (DCMS) is to call for further evidence on loot boxes as it considers whether to classify the controversial in-game mechanic as a gambling product, according to a report published in The Guardian. Despite the committee stating in its report on immersive and addictive technologies, published September 2019, clearly outlining that loot boxes which do not disclose win probabilities should fall under the scope of gambling legislation, and MP Alex Sobel warning that the industry should either self-regulate or face government action, the government appears to be taking a more cautious approach by requesting further evidence.
Since the inquiry into loot boxes was first launched, the video games industry has responded with a number of steps to disclose win rates and label titles. As previously reported in TheGamingEconomy, leading console sellers Microsoft, Nintendo, and Sony along with the Entertainment Software Association (ESA) announced that publishers releasing titles on their respective platforms would have to disclose drop rates. Moreover, in April the Entertainment Software Rating Board (ESRB) added a new interactive labelling element to indicate when randomised elements are incorporated within in-game purchases, covering loot boxes as well as card packs and prize wheels. Opposition to loot boxes however remains, with NHS mental health director Claire Murdoch calling for a complete ban on loot box sales, along with set limits on all in-game spending.
Sony fined AUD$3.5m (£1.9m)
The Federal Court of Australia has fined Sony Interactive Entertainment Network Europe Limited AUD$3.5m (£1.9m) for misleading five consumers over their rights under Australian Consumer Law (ACL). Sony wrongly informed four of the consumers that it was not responsible for providing refunds for faulty titles once they were downloaded, or if 14 days had passed since it was initially purchased, while telling one of these that it was not liable to pay such a refund unless it was expressly authorised by the developer of the title. A fifth was incorrectly informed that Sony could provide the refund through virtual PlayStation currency instead of cash.
In a statement, Australian Competition & Consumer Commission (ACCC) Chair Rod Sims said, "Consumer guarantee rights do not expire after a digital product has been downloaded and certainly do not disappear after 14 days or any other arbitrary date claimed by a game store or developer. What Sony told these consumers was false and does not reflect the consumer guarantee rights afforded to Australian consumers under the Australian Consumer Law."
Sandsoft Games launches
Riyadh-based developer-publisher Sandsoft Games has launched today with the aim of developing the video games infrastructure in the Middle East and North Africa (MENA) region. The nascent studio is backed by an undisclosed level of funding from Saudi Arabian holding company Ajlan & Bros, which recently founded the Future Projects firm which will focus on the "modernisation" of the region, which will work alongside Sandsoft. Sandsoft will offer developers a full range of publishing services across all major platforms, as well as housing an internal development team. According to Sandsoft, the MENA video games industry has been growing at a CAGR of 25%, with the region recently under the spotlight with Zynga's USD$1.8bn (£1.4bn) acquisition of Turkish mobile games firm Peak.
Announcing the launch of the studio, Sandsoft Games CEO Mo Fadl (former Head of Global Esports, Wargaming) wrote, "MENA has for a long time been an emerging market. There are a number of prominent titles that have been localised for the region but what I've often found is the region is an afterthought and products are only translated even though we know just how hungry MENA players are for new gaming experiences. It has always been my ambition to push the gaming scene further in MENA. I believe all gamers should be offered the best possible entertainment experience and my goal is to build a team who will help to achieve this for MENA. I'm incredibly excited to be a part of Sandsoft, this is my lifelong passion."