Analysis: What This Week Taught Us About the PlayStation 5
by Will Freeman on 11th Oct 2019 in News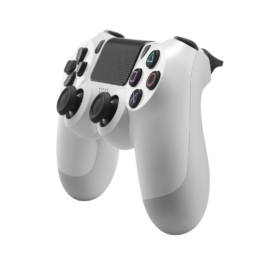 After making a few whispers earlier this year, Sony has finally given the world a chance to peak under the partially lifted lid that covers the in-development PlayStation 5.
And, yes, it's officially called the 'PlayStation 5'. That won't come as a surprise in the wake of the PlayStation, PlayStation 2, PlayStation 3 and PlayStation 4. But now the name is official, along with a 'holiday 2020' release window, as confirmed in a new Sony blog post.
The announcement wasn't especially big or flashy. There was no international press event or fanfare at a major conference. Just the aforementioned blog post, and an exclusive article on Wired. Sony was conspicuous in its absence at E3 this year; a show which saw Microsoft be rather more willing to share details of its next-gen machine, titled 'Project Scarlett' for now.
Both coming consoles pack a solid-state drive for faster loading and in-game loading, an AMD Ryzen CPU, and a Navi-based GPU from the same semiconductor outfit. So far, so technical. Both machines are clearly very powerful, and the two are set to arrive for Christmas year. Expect to see a great deal more talk about 'console wars' in the coming 12 months.
Sony has also revealed that the PS5 will replace the long serving 'rumble' function – where a vibrating controller provides feedback to the player – with far more nuanced contextual haptic feedback. If the Nintendo Switch's impressive haptic feedback offering is anything to go by, that will likely mean that far more detailed vibration patterns can provide new ways for games to communicate with players, while offering original means to interact. While previously rumble allowed a PlayStation pad to vibrate in its near-entirety, the new haptic approach should put far more specific sensations in the players' hands.
"With haptics, you truly feel a broader range of feedback, so crashing into a wall in a race car feels much different than making a tackle on the football field," read the blog post by Jim Ryan, president of SIEE and president of global sales & marketing, SIE. "You can even get a sense for a variety of textures when running through fields of grass or plodding through mud."
The other innovation detailed also relates to the controller. The PlayStation 5's pads feature what Sony has labelled as 'adaptive triggers'. That means the trigger buttons on the shoulders of PS4 pads can now essentially resist finger pressure; much like the way an arcade game driving wheel can fight against the player to simulate the feeling of operating a real steering wheel.
"Developers can program the resistance of the triggers so that you feel the tactile sensation of drawing a bow and arrow or accelerating an off-road vehicle through rocky terrain," Ryan explained. "In combination with the haptics, this can produce a powerful experience that better simulates various actions. Game creators have started to receive early versions of the new controller, and we can't wait to see where their imagination goes with these new features at their disposal."
Other details about the PS5 have a little less meet on their bones. Ray-tracing acceleration – allowing for much more realistic lighting and reflections – will be hardware based, 3D audio will be well supported, and a vigorously redesigned front end is to be implemented. And while the PS5 will support the current VR headset, Sony appears to be continuing to bet on virtual reality with a new-generation headset for its new console at least under consideration.
What is most striking here is that two globally significant technology companies are continuing to invest time, effort, budget and resource to developing what ostensibly remain traditional consoles. While mobile has vastly expanded gaming audiences and demographics PC gaming has returned to the fore, and – with a new wave of cloud gaming platforms promising to render home hardware of any power redundant soon – there still appears to be legs in consoles.
PlayStation 5 and Project Scarlett will have to stand their ground in a radically different gaming landscape than their fore-bearers. It's hard to imagine a future without consoles, and yet its very reasonably to assume they will be replaced by whatever Stadia 2 might be. Because in a world where cloud trumps hardware and games are only digital, who needs to splash out on what is currently still a mainstay of mainstream gaming; the console?
Will there be a PlayStation 6? Who knows. But a PlayStation 5 existing at least makes a next-next-generation possible.