Epic Games Targets USD$17bn Valuation; Ubisoft Opens Vietnam Studio
by Mathew Broughton on 16th Jun 2020 in News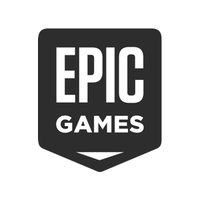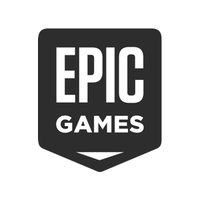 TheGamingEconomy's Daily Digest brings you the prevalent business stories in gaming. In today's news: Epic Games targets USD$17bn (£14bn) valuation; Ubisoft opens Vietnam studio; and Gearbox Software sues Apogee Software.
Epic Games targets USD$17bn (£14bn) valuation
Epic Games is set to raise USD$750m (£598m) in a funding round which would raise its valuation from the USD$15bn (£12bn) it garnered in 2018 to USD$17bn (£14bn). According to sources speaking to Bloomberg on condition of anonymity, the round will be financed by existing investors such as KKR & Co., along with new supporters including T. Rowe Price Group Inc. and Baillie Gifford.
North Carolina-based Epic, which also counts Tencent Holdings Ltd and Walt Disney Co. among its minority shareholders, is set to capitalise on the vastly heightened popularity of its video social network Houseparty, which it acquired last year, along with maintaining a extraordinarily high user base on its Fortnite battle royale title. Recently Epic has used the latter to branch out into wider forms digital entertainment, with 28 million users signing in to the platform to watch a virtual concert by rapper Travis Scott, while it also recently screened the trailer to Christopher Nolan's Tenet within the game.
With other sectors within entertainment such as sports and media more heavily affected by lockdown measures imposed as a result of the Covid-19 pandemic, video gaming has seen heightened attention from consumers and investors alike. Should the funding be confirmed as outlined, tracked investment within the video games industry during the second quarter of 2020 alone would surpass £8.2bn.
Ubisoft opens Vietnam studio
Ubisoft has announced the opening of its first studio in Vietnam, located in the coastal city of Da Nang. The new division, which will primarily focus on mobile and HTML 5 browser titles, has launched with 32 members of staff, though the French developer-publisher intends to grow the team to a 100-strong outfit.
In a blog post on the developer-publisher's website, Ubisoft Da Nang Studio Manager Aurelien Palasse wrote, "Our goal is to create a dynamic environment in which our teams thrive personally and professionally. We want Ubisoft Da Nang to be a studio where talented young developers get their start and more seasoned professionals take the next big step in their careers. We'll continue to grow our expertise, bringing on full stack developers, lead designers, server architects, and more. To ensure quality, our studio managers have put rigorous standards in place, and we of course make sure that candidates fit with the culture that makes Ubisoft so special."
Gearbox Software sues Apogee Software
Gearbox Software is suing Apogee Software for an alleged breach of contract over its acquisition of the Duke Nukem franchise from Apogee subsidiary 3D Realms, which took place in 2010. According to the filing submitted to the US District Court for the Eastern District of Tennessee, Apogee failed on transfer all rights to the Duke Nukem franchise on a "free and clear basis", as was initially agreed. In September last year, composer and sound designer Robert Prince sued Gearbox, claiming he was owed licensing fees from music featuring in the 20th anniversary edition of Duke Nukem 3D, which was published in 2016, as it had only been fully licensed for use in the original title.
This is now the third separate legal dispute between the two publishers over the Duke Nukem franchise since the 2010 sale. In 2013, Apogee alleged that Gearbox had been withholding profits from the Duke Nukem Forever title, in a case that was subsequently dropped with prejudice. Following this case, a settlement was reached between Gearbox, Apogee, and Interceptor Entertainment, in 2015, after Apogee licensed the creation of Duke Nukem Survivor by Interceptor, after the sale of the IP to Gearbox.