Take-Two Posts Record Q4 Financials; Tencent Acquires System Shock 3 Licence
by Mathew Broughton on 21st May 2020 in News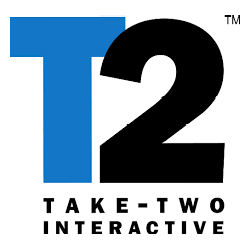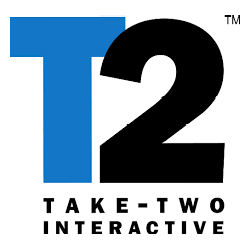 TheGamingEconomy's Daily Digest brings you the prevalent business stories in gaming. In today's news: Take-Two posts record Q4 financials; Tencent acquires System Shock 3 licence; and G2A settles USD$40,000 (£32,600) key sales dispute.
Take-Two posts record Q4 financials
Take-Two has posted company-record net revenue for the fourth quarter ended March 31st 2020, with the New York-based holding company generating USD$760.5m (£620.7m), up 41% from the equivalent period last year. This growth was driven by a 40% increase in recurrent consumer spend through in-game purchases and DLC add-ons, which contributed 54% of total net revenue during the quarter. Net income during Q4 also proliferated, climbing by 116% to USD$122.7m (£100.1m). For the full 2019-2020 financial year, Take-Two net revenue rose 16% to reach USD$3.089bn (£2.521bn), with net income increasing by 21% to reach USD$404.5m (£330.2m)
Commenting on the results, Take-Two Chairman and CEO Strauss Zelnick wrote, "Looking ahead, Take-Two has the strongest development pipeline in its history, including sequels from our biggest franchises as well as exciting new IP. While fiscal 2021 will be a light new release year, we expect to deliver strong results, reflecting the diversity and strength of our catalog and live service offerings. We have an array of titles that we will begin to launch in fiscal 2022, which we expect to drive sequential growth that year. Our Company remains superbly positioned – creatively, operationally and financially – to capitalise on the many positive trends in our industry, and to deliver continued growth and returns for our shareholders over the long-term."
At close, Take-Two Interactive Software, Inc. (NASDAQ: TTWO) share price had climbed by 3.23% to USD$146.84 (£119.85).
Tencent acquires System Shock 3 licence
Tencent has taken over the development and publishing responsibilities for System Shock 3 from OtherSide Entertainment, with the latter studio confirming the news after reports circulated earlier in the week that the title's website had been transferred to the Chinese holding company. The move follows OtherSide losing its original publishing partner Starbreeze, which was experiencing financial difficulties prior to its acquisition by Digital Bros. The move appears to only affect the licensing agreement held by OtherSide Entertainment, with Nightdive Studios CEO Stephen Kick asserting on Twitter that his firm still owns the IP for the franchise.
In a brief statement, an OtherSide Entertainment spokesperson commented, "We are happy to announce that Tencent will be taking the System Shock franchise forward. As a smaller Indie studio, it had been challenging for us to carry the project on our own. We believe Tencent's deep capabilities and expertise as a leading game company will bring the franchise to new heights."
G2A settles USD$40,000 (£32,600) key sales dispute
Hong Kong-based game key marketplace G2A has reached a voluntary settlement with Factorio developer Wube Software, which will see it pay USD$39,600 (£32,300) over the sale of 198 illegally-obtained keys. G2A previously offered to pay developers ten times the value of such keys if it determined, with the assistance of an independent auditor, that they were fraudulently acquired. In the end, G2A determined that none of the approached auditors, which reportedly included Deloitte, Ernst & Young, KPMG, and PricewaterhouseCoopers, were suitable for its "agreed requirements", and conducted the assessment of Wube's case itself.
In a change of tone from previous statements, a G2A spokesperson admitted to Polygon that the retailer had some responsibility to bear for the illegal practices conducted through its platform, saying, "We would be the first to admit that, in our formative years as a company, we took too long to recognise that a small number of individuals were abusing our Marketplace. However, the criticism we received was the wake-up call we needed, and over the last years we have been totally committed to tackling any incidents of fraud on our site. Today we use some of the most sophisticated proprietary anti-fraud AI technology of any online marketplace for digital products."