ironSource Acquires Soomla; Zupee Raises USD$10m
by Mathew Broughton on 12th Jan 2021 in News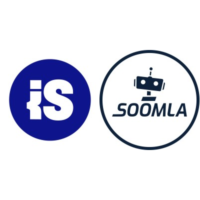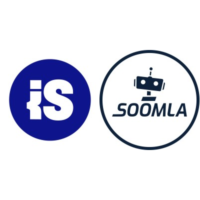 TheGamingEconomy's Daily Digest brings you the prevalent business stories in gaming. In today's news: ironSource acquires Soomla; Zupee raises USD$10m (£7.4m); and AlgoriX launches mobile gaming division.
ironSource acquires Soomla
Ad monetisation platform ironSource has announced the full acquisition of fellow Tel Aviv-based firm Soomla, which specialises in ad quality measurement and user optimisation. Financial terms of the deal have not been disclosed, while Soomla will continue to offer its SaaS products as an independent subsidiary brand. The acquisition bolsters ironSource in its goal of becoming a comprehensive app management platform ahead of a rumoured IPO on the Nasdaq stock exchange in the next six months, at a valuation of between USD$7bn (£5.2bn) and USD$8bn (£5.9bn).
Omer Kaplan, CEO of ironSource, commented, "SOOMLA is the ideal fit to continue delivering on ironSource's commitment to create the best business infrastructure for developers. Our goal is to provide a comprehensive growth platform for mobile app developers, and as part of that, we're constantly working to add new features and solutions to empower developers to create, grow and sustain profitable and successful businesses. Every developer should be able to access best-in-class technology to better manage their app businesses, and with SOOMLA's technology, we aim to provide those insights both to apps that use our ad mediation solution and those that don't."
Zupee raises USD$10m (£7.4m)
Online quiz tournament platform Zupee has raised USD$10m (£7.4m) in a Series A financing round led by US investment firm WestCap Group and supported by Matrix Partners India, a previous backer of the Bengaluru-based firm. The investment is set to be used to expand the platform's user base and market availability, as well as optimising the user experience within the title. Zupee has now raised USD$19m (£14m) to-date since it was founded in 2018, with its most recent tranche of USD$8m (£5.9m) having been secured in April 2020.
Commenting on the funding, Zupee Founder and CEO Dilsher Singh wrote, "We have driven exponential month-on-month growth this year. This fresh round of funding enables us to double down on our scaling efforts. We remain committed to delivering a fantastic user experience for our rapidly expanding user community. Bringing joy and making each moment count is what truly propels us forward in doing our bit towards bringing the next Billion online- solving for connectivity, local language content, culture and keeping the internet a place for productive engagement."
AlgoriX launches mobile gaming division
Singapore-based media and advertising technology company AlgoriX has announced the launch of an in-house mobile game studio, dubbed AlgoriX studios. The nascent division will produce first-party titles in the midcore and hypercasual segments, as well as partnering with third-party developers, with aims of launching close to 60 titles by the close of 2021. AlgoriX joins fellow media and technology groups ironSource and AppLovin in launching owned game development houses in the last three years, with the latter pair having launched Supersonic Games in February 2020 and Lion Studios in August 2018 respectively.
Speaking to TheGamingEconomy's sister publication ExchangeWire, AlgoriX CEO Ruiz Xie said, "Especially for start-up game developers, resources are often scarce, thus creative testing, user acquisition, and monetisation often become insurmountable challenges. By working with them from the initial stage of the project, we hope to help them grow and make successful choices through our big data and decade's worth of experience in the field."