Roblox Raises USD$520m Ahead of Direct Listing; SuperData Forecasts 2% Growth for 2021
by Mathew Broughton on 7th Jan 2021 in News
TheGamingEconomy's Daily Digest brings you the prevalent business stories in gaming. In today's news: Roblox raises USD$520m (£382m) ahead of direct listing; SuperData forecasts 2% growth for 2021; and Trump administration mulling Tencent investment ban.
Roblox raises USD$520m (£382m) ahead of direct listing
Online gaming platform developer Roblox Corporation has announced that it has raised USD$520m (£382m) in a Series H funding round led by US investment firms Altimeter Capital and Dragonner Investment Group, with additional support from the Investment Group of Santa Barbara, Warner Music Group, and a host of existing backers. The financing was secured at a lofty valuation of USD$29.5bn (£21.7bn), a 637.5% increase on the USD$4bn (£3bn) figure it garnered in its USD$150m (£110m) Series G round, which was raised in February 2020. Moreover, according to an SEC filing, Roblox is offering a further USD$30m (£22m) as part of the tranche.
Separately, Roblox has announced that it will no longer be going public via an IPO, with proceedings cancelled in December, instead opting to pursue a direct listing, where no new shares are issued and current ownership stakes are undiluted. Although the announcement comes shortly after an amendment to SEC rules allowing companies to raise primary capital concurrently with listing publicly, Roblox executives have confirmed that the Series H round is running separately to the listing.
Commenting on the funding, Altimeter CEO Brad Gerstner wrote, "While once viewed as a gaming platform, Roblox has emerged as a definitive global community connecting millions of people through communication, entertainment and commerce. And as the world moves toward a hybrid future - where online and offline community and learning co-exist, we are proud to back a values-driven business that takes seriously its obligation to build an inclusive, creative, and positive community."
SuperData forecasts 2% growth for 2021
SuperData has estimated that the earnings for the video games and interactive media industry increased by 12% over the course of 2020 to reach USD$139.9bn (£102.7bn). Unsurprisingly, the increase has been attributed to the incentive for remote interactivity through the coronavirus pandemic, as well as the residual strength of mobile gaming despite remaining sedentary. Although gaming habits formed through COVID are thought to be "long-term" according to the Nielsen-owned research firm, growth is expected to slow markedly through 2021, climbing to a total of 2% to USD$142.2bn (£104.4bn).
A blog post associated with the report reads, "Despite an increase in gaming activity due to COVID-19, the rollout of a vaccine is not expected to cause a gaming crash. Although digital game revenue is projected to be roughly flat in 2021, the long-term habits formed during lockdown are here to stay. Notably, both free-to-play and premium markets in Asia were up year-over-year by 11% and 20% respectively, despite several countries, particularly China, dealing with COVID-19 more quickly and effectively than other markets."
Trump administration mulling Tencent investment ban
The administration of outgoing US President Donald Trump is reportedly considering adding Tencent along with fellow Chinese giant Alibaba to a blacklist of firms deemed to be controlled by the Chinese military, which would prevent American investors from buying shares in the firms. According to two anonymous sources speaking to Reuters, the Defense Department could shelve the plans or widen them to include further firms. The prospective move marks the latest escalation of action by Trump against Chinese businesses, having previously signed executive orders forbidding transactions with ByteDance and Tencent's WeChat platform.
Thomas Caldwell, Chairman of Caldwell Investment Management, commented, "It's a very bad policy and there's enough money in Asia, lots and getting bigger, that one shouldn't force these companies out of America. Money and markets should be neutral."
ChinaGovernmentInvestmentIPO & Public OfferingLegalResearchSeries HUS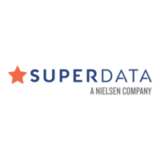 Get the latest news, market analysis, and funding status on SuperData Research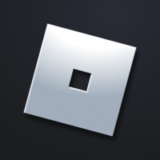 Get the latest news, market analysis, and funding status on Roblox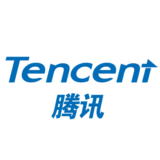 Get the latest news, market analysis, and funding status on Tencent Holdings