US Senator Proposes Prison for Streaming Copyright Violators; Salad Technologies Raises USD$3.2m
by Mathew Broughton on 10th Dec 2020 in News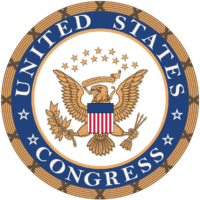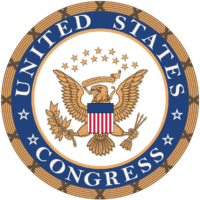 TheGamingEconomy's Daily Digest brings you the prevalent business stories in gaming. In today's news: US Senator proposes prison for streaming copyright violators; Salad Technologies raises USD$3.2m (£2.4m); and Nintendo shifts 1.3 million Switch consoles in China.
US Senator proposes prison for streaming copyright violators
United States Senator Thom Tillis has filed an incendiary amendment to the controversial CASE act being pushed through Congress as part of last-minute measures to prevent a government shutdown tomorrow (11th December 2020), which proposes streaming copyrighted material should be reclassified from a misdemeanour offense to a felony, thus potentially carrying prison time. The proposals are believed to include the use of copyrighted music tracks within video games, alongside other streaming and social platforms such as YouTube and Instagram. The proposed amendment, should it be approved, would mark a significant blow to the likes of Twitch, which has already been facing copyright-related issues with major music groups filing mass DMCA requests against streamers on the platform. Notably, data released by investigative publication Sludge suggests in excess of USD$100,000 (£74,637) from Political Action Committees (PACs) tied to cable broadcasters, Hollywood conglomerates and music rights holding groups, has been funnelled to Tillis since the start of 2019.
In a joint statement provided to Protocol, an 18-strong group of industry trade groups noted, "We respect Congress's intent to improve our intellectual property system and protect the rights of creators and entrepreneurs. However, certain aspects of this package of bills will have negative impacts on small- and medium-sized businesses, creators, libraries and their patrons, students, teachers, educational institutions, religious institutions, fan communities, internet users, and free expression."
Update (0830 GMT, 11th December 2020): A statement released by Thom Tillis has suggested the new law, should it be implemented, would target large-scale piracy groups rather than individual content creators. Tillis writes, "The Protecting Lawful Streaming Act would apply only to commercial, for-profit streaming piracy services. The law will not sweep in normal practices by online service providers, good faith business disputes, noncommercial activities, or in any way impact individuals who access pirated streams or unwittingly stream unauthorised copies of copyrighted works. Individuals who might use pirate streaming services will not be affected."
Salad Technologies raises USD$3.2m (£2.4m)
Utah-based Salad Technologies, which uses idle consumer gaming PCs to mine for cryptocurrency in return for financial rewards, has raised USD$3.2m (£2.4m) in a seed extension round led by Carthona Capital and supported by Kickstart Seed Fund and Royal Street Ventures. The investment will be used to support the expansion of the open-source Salad application through partner recruitment as it seeks to leverage a global network of 400 million gaming PC units, potentially rivalling he computing power of leading supercomputers. Salad Technologies has purportedly generated 250,000 users since it was founded in 2018, and has garnered total funding in excess of USD$5.3m (£4.0m) to-date.
Salad Technologies CEO Bob Miles commented, "The internet is in the midst of a phase shift, our demand for compute resources is rapidly outstripping supply and we're entering an era where every connected device has meaningful value. Our future internet will be defined by artificial intelligence, massive amounts of data and high performance computing, and Salad will be on the front lines to democratise access to compute resources by unlocking the enormous untapped value within consumer computers around the globe - compute resources are quickly becoming a commodity as we enter the Fourth Industrial Revolution. There's no greater market opportunity on the planet, and no better calling for a technologist who cares deeply about the future of our web."
Nintendo shifts 1.3 million Switch consoles in China
Nintendo has shifted an estimated 1.3 million Switch consoles in China in the twelve months since it launched the device in the country in collaboration with Tencent. According to market research firm Niko Partners, this is more than double the combined sales of the PlayStation 4 and Xbox One during this period, and comes despite continued regulatory hurdles preventing the official release of leading Nintendo titles such as Animal Crossing: New Horizons and The Legend of Zelda: Breath of the Wild in the country.
Despite the success of the Switch in China, Yexi Liao, an analyst at IDC, believes that Nintendo can do more to leverage its relationship with Tencent in the mobile space. Speaking to Bloomberg, Liao stated, "Nintendo would benefit more from the partnership if they are willing to share more game titles with Tencent to be developed on the mobile platform. Gamers in China would definitely welcome the availability of these titles on mobile where there are a lot fewer limitations from regulations."
ChinaConsoleGovernmentInvestmentLegalPCSeedTechnology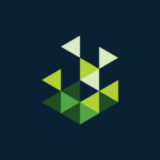 Get the latest news, market analysis, and funding status on Salad Technologies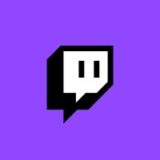 Get the latest news, market analysis, and funding status on Twitch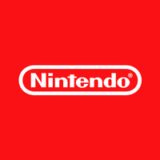 Get the latest news, market analysis, and funding status on Nintendo