PlayStation Store Suspended in China; Unity Acquires Finger Food
by Mathew Broughton on 11th May 2020 in News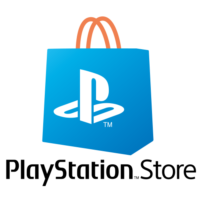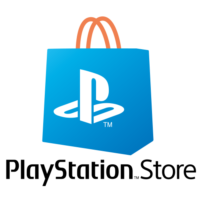 TheGamingEconomy's Daily Digest brings you the prevalent business stories in gaming. In today's news: PlayStation Store suspended in China; Unity acquires Finger Food Advanced Technology Group; and Rogue Games raises USD$2m (£1.6m).
PlayStation Store suspended in China
Sony has suspended the operations of the PlayStation Store in mainland China on an indefinite basis as of 10th May, with a spokesperson citing a "system security upgrade" as the reason for halting its services. The closure is potentially significant as it follows reports circulating on social media, originally from a Weibo user operating as "senliyingsi", that Chinese users were able to access overseas services and download titles without a licence from the country's National Press and Publication Administration, a workaround which was later confirmed by Reuters.
Since launching an official PlayStation Store for mainland China to comply with licensing regulations, only 13 new titles have been approved by regulators, driving gamers to find ways of accessing online content outside of official outlets. This is seen across other console manufacturers too, with only three titles licensed for Nintendo since December, despite the launch of its Switch console in partnership with Tencent.
Unity acquires Finger Food Advanced Technology Group
Unity Technologies has acquired realtime 3D (RT3D) content platform Finger Food Advanced Technology Group for an undisclosed sum. The purchase demonstrates Unity's ambitions to expand its offering outside of its video game technology, with Finger Food set to be incorporated within the Unity Industrial division which explores RT3D applications outside of gaming, which already counts clients such as BMW, FCA Group, Daimler, and Lockheed Martin on its books. According to the release announcing the acquisition, all 200 members of British Columbia-based Finger Food will be retained.
Finger Food was founded in 2009 and received funding of USD$3.5m (£2.8m) in September last year. Unity has been on an extensive acquisition drive in recent months, having bought visual scripting solution Bolt earlier in May, cloud gaming platform operator Obvioos in November, and live-ops platform deltaDNA in September.
Commenting on the acquisition, Unity Create Solutions Senior Vice President and General Manager Dave Rhodes wrote, "Over the last two years, we've made meaningful traction deploying our industry-leading RT3D platform typically known for game development into industries such as media and entertainment, automotive and transportation, and architecture and construction. The reality is we're just getting started. Finger Food has already had a lot of success applying RT3D to these industries and others, solving customers' hardest problems - together we will provide the solutions and services all businesses need to get their RT3D visions off the ground."
Rogue Games raises USD$2m (£1.6m)
Mobile publisher Rogue Games has raised USD$2m (£1.6m) to expand its services to independent developers across other platforms, with new launches planned across PC and console. The round was led by Runa Capital, with additional participation from Mighty Capital, Liquid 2 Ventures, and Grishin Robotics. The latter led Los Angeles-based Rogue Games' USD$1.25m (£1.01m) seed round in March last year.
Speaking to VentureBeat, Rogue Vice President of Marketing Bryan Buskas said, "Whether you're looking for something ultra casual, or a much more traditional game of twitchy skill, we're determined to ensure that our games blow you away from both design and presentational standpoints[...] ‪We think we've got a pretty innovative business model for an evolved games industry and we couldn't be prouder of our partnerships and portfolio. Everybody says that, of course. But we're certain the announcements to come, and more importantly, the games will speak for themselves. Stay tuned just a little longer.‬"