USD$4.2m Seed Round for Pragma; Lince Works Raises USD$3.4m
by Mathew Broughton on 12th Mar 2020 in News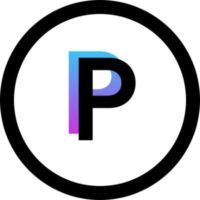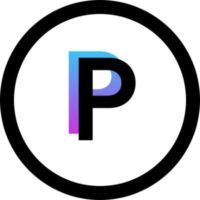 TheGamingEconomy's Daily Digest brings you the prevalent business stories in gaming. In today's news: USD$4.2m (£3.2m) seed round for Pragma; Lince Works raises USD$3.4m (£2.6m); Joy-Con drift lawsuit referred to arbitration; Daniel Alegre appointed as COO and president of Activision Blizzard.
USD$4.2m (£3.2m) seed round for Pragma
Back-end development support provider Pragma has raised USD$4.2m (£3.2m) in a seed round led by Upfront Ventures, with a range of participating investors including Advancit Capital; Jarl Mohn (NPR, former Riot Games); Dan Dinh (TSM) and William Hockey (Plaid). The Culver City, California-based company is set to offer a range of back-end services in its "toolkit", including account management, data analysis, player matchmaking and social systems, and store fulfilment. Pragma was founded in January and is reportedly due to launch in private beta later in 2020.
Announcing their investment in Pragma, Play Ventures partner and new Pragma board member Kevin Zhang said, "In a world where gaming studios have long used third-party engines to power their front-end development, it makes no sense for the same studios to spend millions of dollars to build their own custom back-end. This broken system has lasted for so long because creating a reusable, platform-agnostic backend is not just extremely complex but rarely prioritised compared to the game."
Lince Works raises USD$3.4m (£2.6m)
Barcelona-based independent developer Lince Works has raised USD$3.4m (£2.6m) in a funding round primarily led by Game Seer and supported by the Generalitat de Catalunya. The studio is best known for its self-published 3D stealth title Aragami, which released in 2016 and has shifted over 500,000 units. The funding will be used to support the release of an as-yet unnamed title for console and PC, due to launch in 2021. Lince Works is reportedly seeking additional partners for marketing and distribution.
Speaking to VentureBeat on the investment strategy behind the backing of Lince Works, Game Seer CEO Bertrand Vernizeau said, "We are interested in betting on projects. We don't want to mess with their creativity or the development or make them deal with the distribution. We don't touch the artistic direction at all. We believe it's a sacred thing that actually investors should not touch."
Joy-Con drift lawsuit referred to arbitration
The class action lawsuit against Nintendo of America alleging that the firm sold defective Joy-Con controllers for the Switch console is to move into arbitration, as per Nintendo's motion filed in November, however its request to dismiss the case has been denied. The case, held in the US District Court for the Western District of Washington, concerns the alleged issue of controller 'drift', whereby the device registers movement despite not being operated by the player.
Presiding over the case, US District Judge Thomas S. Zilly determined that the lawsuit should be paused until the outcome of arbitration had been reached. He rejected the plaintiff's arguments that the arbitration process outlined in the console's end user licence agreement was unenforceable, while also stating that the console buyers represented in the lawsuit had a valid argument, hence the case could not be dismissed at this time.
Daniel Alegre appointed as COO and president of Activision Blizzard
Daniel Alegre, former president of global retail and shopping at Google, has been appointed as president and CEO of Activision Blizzard. Alegre will replace the incumbent Coddy Johnson as of April 7th, with the latter remaining with the developer-publisher as a special advisor to the CEO.
Alegre wrote in a statement on his appointment, "Activision Blizzard is at an exciting point in its history. In addition to a deep library of owned and internationally beloved franchises, the company has tremendous talent that has built a culture committed to inspiration and creativity. More importantly, through thoughtful and creative games, it connects and engages over 400 million people around the world through epic entertainment. I look forward to helping players around the world connect through quality and immersive games."
In other movements at Activision Blizzard, Overwatch lead writer Michael Chu has announced his departure from Blizzard Entertainment after a period of 20 years with the firm. His writing credits at the firm include Diablo, World of Warcraft, Overwatch, and upcoming sequel Overwatch 2. Chu stated on his departure, "I have always felt that games and the stories they tell have the unique ability to bring people closer together, and that the empathy you feel from stepping into someone else's shoes, even virtually, can bridge the gap between miles, cultures, and nations."
At the time of writing, Activision Blizzard, Inc. (NASDAQ: ATVI) share price has fallen by 4.11% in pre-market trading, down to USD$59.33 (£46.00).