Gaijin Entertainment Allegedly Funding DPR Militants; Asetek in IP Deal with Granite Devices
by Mathew Broughton on 4th Jan 2021 in News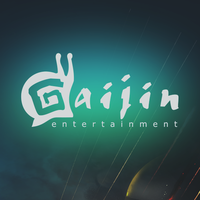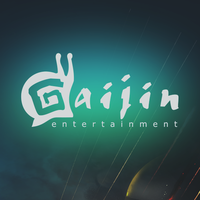 TheGamingEconomy's Daily Digest brings you the prevalent business stories in gaming. In today's news: Gaijin Entertainment allegedly funding DPR militants; Asetek in IP deal with Granite Devices; and Microsoft calls for arbitration in Xbox drifting lawsuit.
Gaijin Entertainment allegedly funding DPR militants
Gaijin Entertainment, best known for its MMO shooter titles War Thunder, Crossout, and Star Conflict, has allegedly been actively supporting the self-styled Donetsk People's Republic (DPR) dissident group in the disputed Ukrainian province of Donechyna. According to a report initially published by MIL.IN.UA, the Cyprus-based studio has sponsored multiple videos of the Krupnokalibernyy Perepolokh ("Large-Bore Mayhem") YouTube channel, which illegally tests both Russian and seized Ukrainian military equipment in the occupied region, with integrated advertising for War Thunder and Crossout appearing throughout the videos. PMN-2 mines, which are banned under the terms of the 1997 Ottawa Treaty, are among the weapons tested by the channel.
Along with raising concerns over standards of video game advertising, the commercial support for the channel once again highlights brand safety issues on on YouTube, which previously saw a swathe of leading brands withdraw spending from the Google-owned platform in 2017 following multiple cases of advertising units being run against extremist and abusive content. Speaking at the Incorporated Society of British Advertisers (ISBA) annual conference in 2019, Google's Nishma Robb stated that the technology giant may never be able to guarantee "100% safety" on YouTube.
Update - 16/03/2021: Gaijin Entertainment has refuted the accusations that it is directly funding DPR militants via YouTube advertising, and have claimed that the overriding majority of its YouTube advertising placements are handled by third-party agencies. Speaking to TheGamingEconomy, a Gaijin Entertainment spokesperson stated that the video in question has been removed from the Krupnokalibernyy Perepolokh channel; that no money was paid towards the adverts in question; and that there are examples of other gaming and non-gaming companies with placements on the channel's videos, with examples including Raid: Shadow Legends, Warface, and Geekbrains.
A statement issued by Gaijin Entertainment reads, "We're not purchasing anything directly from YouTube channels except a handful of extremely big ones. We either pay YouTube itself or we pay advertisement agencies in order to get advertisements in bulk and all over the world. We do not have the capacity to check each individual video our ads might be shown next to. We also assume that those YouTube channels with a long history and hundreds of thousands of subscribers have been checked by YouTube moderators for any sort of illegal activities. We do not provide political support to anyone anywhere. We know nothing about politics and prefer to stay out of it. Our agency that ordered an ad in the video in question took it down when they realized they might drag us into a political discussion. We have nothing more to comment regarding this, we prefer to talk about games and games only."
Asetek in IP deal with Granite Devices
Liquid cooling solutions provider Asetek has announced that it has acquired software, consultancy, and hardware IP from Granite Devices Inc. for a total consideration of USD$6.8m (£5.0m), split evenly between cash and newly-issued share capital. The acquired properties will be used to directly support the Aalborg-based firm's Gaming and Enthusiast division, spearheaded by its Asetek eSports Academy, and closely follows the acquisition of UK firm UltimateGameTech in November for approximately £1m.
André Sloth Eriksen, CEO and founder of Asetek, commented, "As we develop our eSport Academy, we see new business opportunities emerging within our Gaming and Enthusiast business. These opportunities have led us to strengthen our knowhow and IP to further develop our positioning and product offering in a rapidly growing market segment. The knowhow and IP we now add are highly complementary to our established capabilities and position within electronic, electrical, software and mechanical engineering systems, and will allow significantly faster go to market with a series of new products."
Microsoft calls for arbitration in Xbox drifting lawsuit
Microsoft has filed a motion in the US District Court of Washington to compel arbitration in the lawsuit against it concerning drifting issues affecting its Xbox controllers, moving it from a jury trial to an independent adjudicator. As per the original lawsuit, which was amended in October last year, a fault within the joystick potentiometer causing user-unintended movement was known by Microsoft, with the firm continuing to charge for repairs despite being aware of the flaw. A similar arbitration request by Nintendo in the class-action lawsuit surrounding its Joy-Con controllers was granted in March 2020.
The lawsuit document, as viewed by Video Games Chronicle, reads, "Plaintiffs repeatedly agreed not to bring a lawsuit like this in court. Instead, they assented to the Microsoft Services Agreement ('MSA') and to warranty agreements in which they promised they would arbitrate disputes on an individual basis using a consumer-friendly process before the American Arbitration Association ("AAA"). The Federal Arbitration Act requires enforcing these agreements."