Apple Halves IAP Commission for Smaller Devs; Gunzilla Games Launches
by Mathew Broughton on 19th Nov 2020 in News


TheGamingEconomy's Daily Digest brings you the prevalent business stories in gaming. In today's news: Apple halves IAP commission for smaller developers; Gunzilla Games launches; and Nvidia gaming revenue reaches record USD$2.27bn (£1.71bn).
Apple halves IAP commission for smaller developers
Technology giant Apple has announced that it will halve the commission rate it charges for in-app purchases (IAPs) made through its App Store to 15% for developers earning up to USD$1m (£753,000) per year on a post-commission basis. The reduced tariffs will be introduced as part of a novel "App Store Small Business Program" which will commence from 1st January 2021, and come amidst a period of intense antitrust scrutiny against the Californian big tech colossus. In June, the European Commission launched a formal investigation into the company over the mandatory use of its App Store for IAPs, and therefore the associated compulsory 30% commission rate, while simultaneously promoting its own subscription services such as Apple Arcade, allegedly restricting competition across verticals including video gaming, music streaming, and e-books.
In a statement, Apple CEO Tim Cook wrote, "Small businesses are the backbone of our global economy and the beating heart of innovation and opportunity in communities around the world. We're launching this program to help small business owners write the next chapter of creativity and prosperity on the App Store, and to build the kind of quality apps our customers love."
Gunzilla Games launches
Nascent AAA studio Gunzilla Games, founded by Alexander Zoll and Vlad Korolev, has announced its formal launch with USD$25m (£19m) in private funding from GameGroove, also led by Zoll and Korolev. The financing will be used for recruitment purposes and for development of its debut shooter title, which will cater towards next-generation gaming devices and technologies. Gunzilla Games currently operates from three locations, namely Kiev, which will primarily focus on technical development, alongside creative hubs in Frankfurt and Los Angeles.
Zoll, who acts as Chief Strategy Officer at the studio, commented, "Gunzilla was spawned out of a lifetime of learning in the games industry - I feel like I've been preparing to launch a new type of game studio for years. Alongside the incredible team we're putting together here at Gunzilla, I'm confident that we can scale quickly and deliver games for players to enjoy and get lost in, time and again."
Nvidia gaming revenue reaches record USD$2.27bn (£1.71bn)
Nvidia has released its financial results for the third quarter of its financial year, ended 25th October 2020, revealing company-record revenue across its gaming segment of USD$2.27bn, which represents a year-over-year increase of 37%. During the period the Santa Clara-based technology firm released the GeForce RTX 30 series of GPUs, which have thus far been plagued by retail stock shortage issues. Gaming revenue helped a drive company-wide revenue increase of 52% to USD$4.73bn (£3.56bn), again a record for its third quarter.
Commenting on the results, Nvidia Founder and CEO Jensen Huang said, "Nvidia is firing on all cylinders, achieving record revenues in Gaming, Data Center, and overall. The new NVIDIA GeForce RTX GPU provides our largest-ever generational leap and demand is overwhelming. NVIDIA RTX has made ray tracing the new standard in gaming.
App StoresDeveloperFinancial ResultsHardwareIn-AppInvestmentVenture Round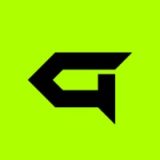 Get the latest news, market analysis, and funding status on Gunzilla Games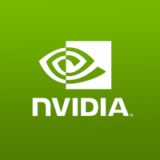 Get the latest news, market analysis, and funding status on NVIDIA