PUBG Corp to Invest USD$100m in India; Corsair Acquires Gamer Sensei
by Mathew Broughton on 12th Nov 2020 in News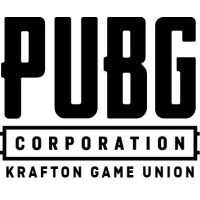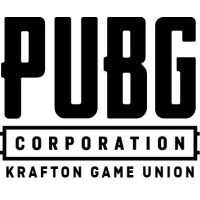 TheGamingEconomy's Daily Digest brings you the prevalent business stories in gaming. In today's news: PUBG Corp. to invest USD$100m (£75.5m) in India; Corsair acquires Gamer Sensei; and Hector Rodriguez re-acquires OpTic Gaming.
PUBG Corp. to invest USD$100m (£75.5m) in India
PUBG Corporation has announced that its PUBG Mobile title is set to return to the lucrative Indian market, two months after it terminated the publishing contract brokered with Shenzhen-based conglomerate Tencent Holdings following a swathe of app bans imposed by the national government against Chinese-published apps. The South Korean firm has also announced that it will invest a total of USD$100m (£75.5m) in India across video gaming, entertainment, and technological infrastructure, along with hosting dedicated local esports events in the country. At this stage the precise date of the title's return is unclear, while there has not yet been official confirmation from the Indian government that the re-release of the title will be permitted.
In a statement, a PUBG Corp. spokesperson said, "Privacy and security of Indian player data being a top priority for PUBG Corporation, the company will conduct regular audits and verifications on the storage systems holding Indian users' personally identifiable information to reinforce security and ensure that their data is safely managed[...]Thanks to overwhelming community enthusiasm for PUBG esports in India, the company also plans to make investments by hosting India-exclusive esports events, which will feature the biggest tournaments, the largest prize pools, and the best tournament productions."
Corsair acquires Gamer Sensei
Video game hardware manufacturer Corsair has announced that it has acquired Boston-based esports training platform Gamer Sensei for an undisclosed sum, with the brand set to retain its identity as a subsidiary division within Corsair. Gamer Sensei becomes the second software acquisition by Corsair in less than a fortnight, following the purchase of mobile streaming software provider EpocCam at the close of October, again for an unknown fee, and the second company buyout since Corsair completed its USD$238m (£180m) IPO in late September.
Corsair Founder and CEO Andy Paul commented, "We're excited to add another market-leading brand to our gaming portfolio. Corsair is committed to equipping gamers with the best gaming gear and helping them get to play at their best, too. With the addition of Gamer Sensei to the Corsair family, and our recent partnership with Pipeline, we're providing our customers with the coaching and training they need to succeed, whether they're gaming, streaming, or both."
Corsair has also released its financial results for the third quarter ended 30th September 2020, revealing that its net revenue climbed by 60.7% year-over-year to USD$457.1m (£345.1m). From this, the Californian firm posted a gross profit of USD$127.9m (£96.57m), up 112.4%, and net income of USD$36.4m (£27.5m) compared to the USD$1.5m (£1.1m) recorded in Q3 2019. The strong growth has been attributed to a surge in fiscal performance across its gamer and streamer peripherals division, along with continued strength across its core hardware segment.
Hector Rodriguez re-acquires OpTic Gaming
Hector "H3CZ" Rodriguez, original co-founder of Los Angeles-based esports organisation OpTic Gaming, has re-acquired the company from Immortals Gaming Club (IGC) for an undisclosed sum. Rodriguez originally joined the fledgling firm in 2007, before selling his majority stake in the company to Infinite Entertainment in 2017. In turn, Infinite was then bought out by IGC in June 2019 in a deal estimated to be worth in the region of USD$100m (£75.5m), at which point Rodriguez departed OpTic.
The sale of OpTic by IGC follows a USD$26m (£19.6m) Series B-1 financing round for the selling firm, led by former eBay Inc. CEO and current board member Meg Whitman, completed early in November. The Call of Duty League (CDL) slot previously occupied by OpTic has also been sold to 100 Thieves, with berths thought to be worth approximately USD$25m (£19m), while IGC is also rumoured to be contemplating the sale of its Overwatch League slot, another property of Activision Blizzard, for approximately USD$20m (£15.1m).
In a brief statement, Rodriguez commented, "OpTic Gaming has always been a part of me, and I am glad that it has finally returned home to our fans."
APACDeveloperesportsFinancial ResultsHardwareIndiaInvestmentM&APublisher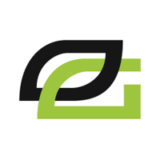 Get the latest news, market analysis, and funding status on OpTic Gaming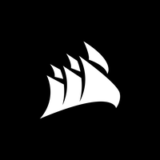 Get the latest news, market analysis, and funding status on Corsair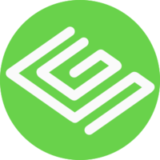 Get the latest news, market analysis, and funding status on Gamer Sensei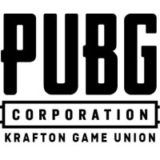 Get the latest news, market analysis, and funding status on PUBG Corporation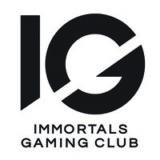 Get the latest news, market analysis, and funding status on Immortals Gaming Club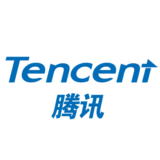 Get the latest news, market analysis, and funding status on Tencent Holdings