Switch Lite Sales Predictions Trigger Nintendo Stock Drop; Manticore Games Secures USD$30m (£24.1m) for Accessible Dev Tech
by Will Freeman on 25th Sep 2019 in News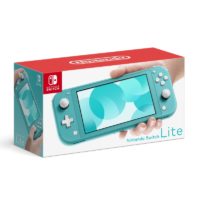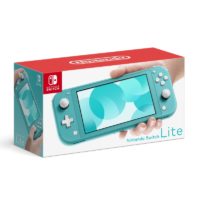 TheGamingEconomy Daily Digest brings you the trending business stories in gaming.  In today's edition: Switch Lite Sales Predictions Trigger Nintendo Stock Drop; Manticore Games Secures USD$30m (£24.1m) for Accessible Dev Tech; Nintendo Debuts Mario Kart Mobile Subscription Service
Switch Lite Sales Predictions Trigger Nintendo Stock Drop
Reports have come in that the new Nintendo Switch Lite shifted 160,000 units in its first week on sale in Japan. That number falls below earlier projections by Citibank, leading Nintendo stocks to drop to their lowest level in eight months.
The Switch Lite is a simplified, more affordable version of Nintendo's popular Switch game console.
The new first-week sales numbers come from Media Create, via Niko Partners senior analyst Danial Ahmad. Initially Media Create predicted sales of 114,000 for the console's first week in Japan, later revising the figure to 160,000. Elsewhere highly regarded Japanese gaming publication Famitsu reported sales of 178,000.
The numbers trump the original Switch's first week sales for the region, which stood at 62,000. However, as noted by GamesIndustry.biz, Citibank predicted that the Switch Lite would sell 300,000 in its debut week in Japan. Relative to that figure, the real numbers could be deemed as disappointing - and as such Nintendo stock dropped 4.37%.
Nintendo's own figures for Switch lite sales are expected to come in
Manticore Games Secures USD$30m (£24.1m) for Accessible Dev Tech
US start-up Manticore games has raised USD$30m (£24.1) to support the growth of a game development technology pitched as 'radically accessible' and fast to use.
The series B financing round has secured funds that will help Manticore further develop its CORE platform, which promises to be community-centric and disruptive to the conventions of game development.
"CORE's mission is to empower and discover a whole new generation of creators." said Frederic Descamps, CEO and co-founder at Manticore Games, in a statement. "Developing successful multiplayer online games today is extremely arduous and mostly reserved for well-resourced teams. CORE frees creators from those constraints and allows their creativity to thrive with experimentation and collaboration."
"CORE feels like magic," added Jordan Maynard, Manticore's chief creative officer and co-founder. "Under the hood we have built incredibly sophisticated technology with an easy-to-use interface for creating high quality games without the art and coding overhead. The result is a platform that is radically accessible, yet enables extremely high quality graphics and gameplay. We can't wait to be blown away by the innovation and imagination of CORE creators."
Nintendo Debuts Mario Kart Mobile Subscription Service
Nintendo has furthered its exploration of monetising its properties on mobile with today's release of Mario Kart Tour, which offers an optional 'Gold' subscription to players.
According to VG247, the racing game is pitched by Nintendo as 'free-to-start' - apparently district from typical 'free-to-play' - and will feature standard in-game microtransactions along side the Gold subscription. The Gold service is pitched at USD$4.99 (£4.01) or £4.99, depending on territory; which is more than the Switch's online service's monthly cost.
Subscribing in Mario Kart World Tour is the only way to access certain races, and is already raising eyebrows from industry observers online.
App StoresAudienceDeveloperGamingIn-AppInvestmentPlayersPublisherUncategorized