Embracer Group in 13-Strong Acquisition Spree; Queens Gaming Collective Raises USD$1.5m
by Mathew Broughton on 18th Nov 2020 in News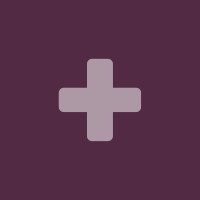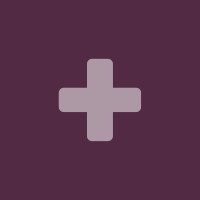 TheGamingEconomy's Daily Digest brings you the prevalent business stories in gaming. In today's news: Embracer Group in 13-strong acquisition spree; Queens Gaming Collective raises USD$1.5m (£1.1m); and AudioMob secures USD$1.5m (£1.1m).
Embracer Group in 13-strong acquisition spree
Video games holding company Embracer Group has greeted the start of this November morning with somewhat of a mother lode of M&A announcements, with the Karlstad-based group revealing that it has acquired 13 separate companies from across the globe. The initial considerations total approximately SEK2bn (£175.2m), of which SEK1.7bn (£148.9m) consists of cash and the remainder in newly issued share capital, with a maximum of SEK1.8bn (£157.7m) in earn-out considerations. In summary, the acquisitions comprise of:
- Polish PC and console developer Flying Wild Hog from private equity firm Supernova Capital for USD$137.2m (£103.6m), plus a USD$7.2m (£5.4m) management incentive package.
- Vancouver-based mobile free-to-play and social developer Thinking Ape Entertainment for USD$31m (£23.4m), with an additional earn-out consideration of USD$74m (£55.9m) maximum.
- 95% of share capital in Romanian quality assurance services provider Quantic Lab SRL for €4.75m (£4.25m).
- United Kingdom studio Silent Games, marking the first British investment by Embracer Group subsidiary Amplifier Game Invest (undisclosed sum).
- Remaining 40% share capital in Stockholm-based Coffee Stain North by Coffee Stain Studios (undisclosed sum).
- Canadian free-to-play mobile developer Iugo Mobile Entertainment Inc. (undisclosed sum).
- Vienna-based third-party IP studio Purple Lamp Studios (undisclosed sum).
- Sandbox Strategies, a gaming- and entertainment- focused PR agency operating out of New York (undisclosed sum).
- Serbian core PC and console developer Mad Head Games (undisclosed sum).
- Premium multiplatform studio 34BigThings, based in Turin, Italy (undisclosed sum).
- Argentinian PC and console studio Nimble Giant Entertainment (undisclosed sum).
- Snapshot Games, a US-Bulgarian developer known for its Chaos Reborn and Phoenix Point titles (undisclosed sum).
- Pinball FX and Zen Pinball studio ZEN Stúdió Kft, based in the Hungarian capital of Budapest (undisclosed sum).
Commenting on the acquisitions, which closely follows that of eight firms in August this year, Embracer Group Co-Founder and CEO Lars Wingefors wrote, "The Embracer strategy to build a truly independent eco-system based on committed entrepreneurs and developers that share the same ambitious long-term mindset. I'm a firm believer in giving great people trust to make their own decisions. The M&A market is more active than ever and the past three months we have actively been engaging with more than 100 entrepreneurs who want to be part of the Embracer family, including a dozen sizable businesses that has the potential to create new operative groups under the parent company. We patiently and disciplined continue to execute our M&A strategy across the group."
Finally, Embracer Group has also released its financial results for the quarter ended 30th September 2020. Net sales increased by 89% to SEK2.383bn (£208.7m), with a 132% growth in EBITDA to SEK969.0m (£84.89m).
Queens Gaming Collective raises USD$1.5m
Female-led video games lifestyle brand Queens Gaming Collective has announced that it has raised USD$1.5m in a seed financing round led by BITKRAFT Ventures and supported by a host of angel investors, including Assia Grazioli-Venier and Rachel Springate (both Muse Capital); Rosie O'Neill (Sugarfina); Amy Finnerty (former MTV, Sony Music, and Maker Studios); and Dre Hayes (Kapper USA and The Foundation). The investment will be used to support the firm in providing services to female competitors and influencers within gaming, traditionally a male-dominated space.
In a statement, Queens Gaming Collective Co-Founder and CEO Alisa Jacobs wrote, "Queens is changing the game. Gaming is a lifestyle, and Queens is a global movement built for and led by diverse women dedicated to radical representation, economic inclusion, and collaboration over competition. Beyond a lifestyle brand, we're building a community that celebrates the successes and advancement of our creators."
AudioMob secures USD$1.5m (£1.1m)
Joining Queens Gaming Collective in raising USD$1.5m (£1.1m) in seed funding is in-game advertising startup AudioMob, which specialises in "non-intrusive" audio advertising units in mobile titles. The London-based firm's injection was led by Atomico and supported by Supernode Global, with the funding set to be used to expand its six-strong team and for R&D efforts.
Speaking to Business Insider on the challenges facing the firm in raising the funding, AudioMob CEO Christian Facey wrote, "It's been educational. Half of our clients are advertisers and they were hit really hard. But we're in a space where investment deals are still being triggered. It was just a case of figuring out how we were going to keep growing in the context of COVID-19. We've got investors we've never met in person, and that feels kind of normal now."
Ad TechBrands and Brand PartnershipsDeveloperInvestmentM&AMarketingPRPublisherSeedServices