Embracer Group Acquires Vertigo Games; Zwift Raises USD$450m
by Mathew Broughton on 16th Sep 2020 in News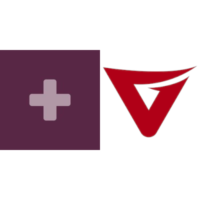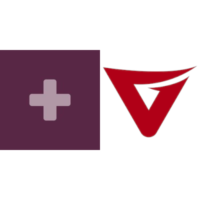 TheGamingEconomy's Daily Digest brings you the prevalent business stories in gaming. In today's news: Embracer Group acquires Vertigo Games; Zwift raises USD$450m (£349m); and Wisdom Gaming Group secures USD$3m (£2.3m).
Embracer Group acquires Vertigo Games
Embracer Group AB has announced that its wholly-owned subsidiary Koch Media GmbH is set to acquire Rotterdam-based VR developer-publisher Vertigo Games for an initial consideration of €50m (£46m), consisting of €40m (£37m) in cash and €10m (£9.2m) in newly issued Class B share capital. A maximum additional earn-out consideration of €65m (£60m) is payable within ten years subject to the fulfilment of performance targets. Along with its first-party title Arizona Sunshine and upcoming After the Fall release, Vertigo Games partners with independent developers and operates a distribution network for VR arcade operators across the globe. Koch Media has confirmed that Vertigo Games will continue to operate as an independent unit within its Deep Silver portfolio, as well as supporting the wider Embracer Group with its VR efforts.
In a statement, Koch Media CEO Dr. Klemens Kundratitz commented, "We have been monitoring the VR market over the past years very closely. We feel that now is the right time to extend our groups activities into this fast-growing market. I am sure that we are only at the beginning of the technological development of VR and what it offers players around the globe. We are delighted that with the acquisition of Vertigo Games, leading VR experts are joining our group. Together, we will push the boundaries of VR gaming even further, combining our strong global development and publishing network with their specialised VR games expertise."
At the time of writing, Embracer Group AB (EMBRAC.B) share price has climbed by 2.97% to SEK169.75 (£15.03).
Zwift raises USD$450m (£349m)
Gamified online fitness platform Zwift has raised USD$450m (£349m) in a Series C round led by KKR (advised by Sidley Austin LLP) and supported by a host of investors including Highland Europe, Novartor, Permira, True, Zone 5 Ventures, and Supercell CEO Ilkka Panaanen. To-date, California-based Zwift has raised USD$620m since its formation in 2015, with the latest injection to be used to develop dedicated hardware solutions, as well as further engineering on its proprietary software platform. Currently, the Zwift platform offers cyclists and runners access to 240 miles of virtual terrain through its app, while favouring community participation from its users over running scheduled classes like competitor platform Peloton.
KKR Director Stephen Shanley commented, "Zwift is the preeminent digital brand for the global cycling community with a best-in-class product that sits at the intersection of digital health, gaming and at-home fitness. We see tremendous potential ahead as Zwift invests further in its digital and physical products to enhance the experience for its global community of enthusiastic users. This investment fits perfectly with our growth equity strategy of backing leading tech entrepreneurs as they scale globally."
Wisdom Gaming Group secures USD$3m (£2.3m)
Esports marketing, events, and content, platform Wisdom Gaming Group has secured USD$3m (£2.3m) in a Series A funding round led by Excelsior Ventures Fund. The funding follows a series acquisitions for Minneapolis-based Wisdom Gaming Group, including HeroesHearth (Heroes of the Storm community content platform), Alpine Esports (Rocket League esports organisation), and Gold Rush (Rocket League tournament). Wisdom Gaming Group executives have stated that the funding will be used to expand its media operations, host more live esports events once Covid-19 restrictions are lifted, and convert several of its 50-strong team of freelancers onto permanent contracts.
In a press release announcing the funding, Mike Zweigbaum, CEO of Wisdom Gaming Group, wrote, "As more people and brands learn about esports and its potential as a revenue generator, we are energized by the opportunities this financing round will create for our clients and our team, as our digital content offerings leverage the most effective, engaging forms of media and non-traditional marketing to connect with Gen Z and millennial audiences."
DeveloperesportsInvestmentM&AMarketingPublisherSeries AVR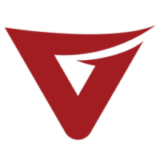 Get the latest news, market analysis, and funding status on Vertigo Games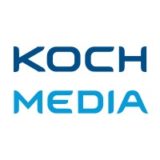 Get the latest news, market analysis, and funding status on Koch Media
Get the latest news, market analysis, and funding status on Embracer Group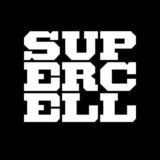 Get the latest news, market analysis, and funding status on Supercell