Nexon Posts Company-Record Q3; Fnatic Secures USD$10m
by Mathew Broughton on 11th Nov 2020 in News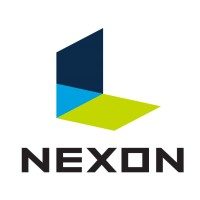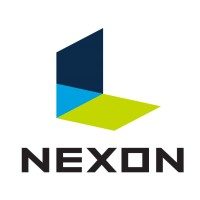 TheGamingEconomy's Daily Digest brings you the prevalent business stories in gaming. In today's news: Nexon posts company-record Q3; Fnatic secures USD$10m (£7.6m); and Tommy Tallarico settles Roblox copyright dispute.
Nexon posts company-record Q3
Tokyo-based online games studio Nexon has announced company-record revenue of JP¥79.4bn (£571m), a year-over-year increase of 52%, for the third quarter of its financial year ended 30th September 2020. The growth was driven by the strong performance of its mobile portfolio, which saw growth of 140% over 2019 and now represents 42% of total revenue for the South Korean-Japanese firm, with executives highlighting its titles KartRider Rush+, The Kingdom of the Winds: Yeon, and V4 as exceeding expectations through the quarter. Nexon has also announced that it has invested JP¥85.9bn (£617m) in publicly-listed entertainment companies over the course of the previous five months, which represents approximately 54% of the USD$1.5bn (£1.1bn) fund it revealed in June, with an unrealised gain of JP¥18.6bn (£134m) earned from these interests. However, despite posting record operating income of ¥27.6bn (£198m), up 13% from Q3 2019, this fell below previously published forecasts.
Owen Mahoney, President and CEO of Nexon, commented, "Despite a delay in the year's biggest launch – Mobile Dungeon&Fighter – Nexon delivered our best third quarter ever, with strong growth from multiple franchises as well as extending our powerful franchises to mobile, putting us within the range of our quarterly guidance. This very solid performance demonstrates the durability and diversity of Nexon's core franchises, a foundation on which we are launching new Virtual Worlds on new platforms, and in new markets. Our 2021 pipeline layers big growth opportunities in multiple markets on top of an exceptionally strong core business. I've never been more excited about Nexon's future."
At close of trading, Nexon Co. Ltd. (TYO: 3659) was down 8.72% at JP¥2,555 (£18.36).
Fnatic secures USD$10m (£7.6m)
Esports organisation Fnatic has secured USD$10m (£7.6m) in an investment round led by Beringea and supported by existing investors Unbound, LVL1 Group, and JHD. The funding will be used by the London-based firm to continue its global expansion and to remunerate members of its competitive playing staff. Following the investment, Fnatic will also be opening a crowdfunding equity campaign on the Crowdcube platform on Thursday 19th November, with the aim of raising a further £1m. Since its formation in 2004, Fnatic has now raised approximately USD$35m (£26m) in funding to-date, with its most recent prior round, a USD$19m (£14m) Series A tranche, closing in April 2019.
Commenting on the firm's involvement in the round, Beringea Chief Investment Officer Karen McCormick wrote, "Esports is an industry experiencing explosive growth, and yet in many ways is still in adolescence. Having evaluated the industry from many angles, Fnatic was a relatively simple investment decision given the premier status of the brand, consistency as a true performance company, and growth and engagement of the fan base."
Tommy Tallarico settles Roblox copyright dispute
Intellivision Entertainment CEO Tommy Tallarico has reached a settlement with user-generated gaming platform Roblox over a copyright dispute over the use of a popular "oof" sound sample used prominently in titles made through the platform. Last year, it was discovered that the 0.34-second soundbite was not an original item of content created by a Roblox user, and was instead created by Tallarico for action adventure title Messiah, which was released in 2000. Financial terms of the settlement have not been disclosed, however the sound will be removed from Roblox for a short period of time, before returning to the in-platform store as licensed content, available for 100 units of in-game Robux currency (approximately USD$1/£0.76).
In a statement issued to VentureBeat, a Roblox spokesperson said, "We worked together to find a fair resolution that allows Tommy to become part of the Roblox community. As part of our commitment towards UGC content, we will replace the platform's default 'game over' sound effect with a new audio track later this month. When our Developer Marketplace is available, people will also be able to choose community created sounds for platform-wide events."