G5 Games' USD$45.80 (£35.55) MAGRPPU; eFuse raises USD$1.4m (£1.1m) for esports platform
by Will Freeman on 6th Nov 2019 in News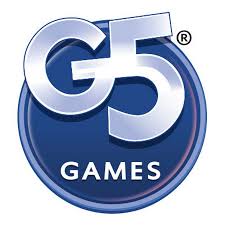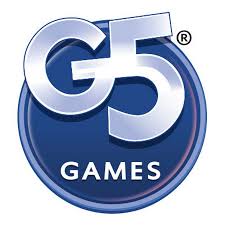 TheGamingEconomy Daily Digest brings you the trending business stories in gaming. In today's edition: G5 Games' USD$45.80 (£35.55) MAGRPPU; eFuse raises USD$1.4m (£1.1m) for esports platform; Supercell closing Rush Wars
G5 Games reports USD$45.80 (£35.55) average monthly gross revenue per paying player
Mobile publisher G5 Games saw monthly average gross revenue per paying player land at USD$45.80 (£35.55) across Q3.
The figures come from the newly released interim Q3 financial report from the Stockholm-based casual gaming specialist, and demonstrate a 4% YOY climb.
However, despite per payer player revenues that other mobile outfits may find enviable, G5 Games revenue for the quarter dipped 12% YOY to kr301.5m (£24.3m). Monthly active users totalled 6.2 million for the period, marking a YOY drop of 23%. And average monthly unique paying players fell 22% YOY to 223,000.
"G5 is a growth company at heart, and we are determined to give our customers high-quality, exciting games and to build lasting relationships with them," said Vlad Suglobov, CEO of G5 Entertainment. "During the third-quarter we chose to give our older game portfolio a boost, while also giving our new game Jewels of Rome the best shot at even greater success.
"This means we spent more on marketing during the quarter to lift revenues during the last three months of the year and beyond. The plan is already showing progress with October seeing double-digit sequential growth compared to September. We are making these investments from a position of financial strength and are excited to see our games find continued success."
Esports platform eFuse raises USD$1.4m (£1.1m) in seed round
Esports operation eFuse has raised $USD1.4m (£1.1m) via a seed round, as it readies the launch of its eponymous platform.
eFuse has been built to offer esports professionals and others in video games a hub through which to collaborate. It will be available as a web and mobile application, and allow users to pursue player talent recruitment, job placement for traditional roles, and sponsorship deals.
"eFuse is the answer for every gap in the esports industry," said eFuse CEO Matt Benson. "Since I founded eFuse in November 2018, our team has made strides in securing exclusive partnerships and creating the best platform for our community, so we're thrilled to provide life-changing opportunities to gamers around the world starting in December."
The funding was secured through venture capital firm Ohio Innovation Fund.
Supercell closing Rush Wars
Free-to-play mobile giant Supercell is to close its PvP game Rush Wars after three months in beta.
It is unlikely to be because of anything like a problem at the Clash of Clans studio. Indeed, Supercell has a long history of building and cancelling games that don't live up to standard. The approach sees the company iterate and experiment with titles as it zeros on those that can deliver quality and high revenues.
"During the beta, we wanted to try out things that could change the game in different ways, to see what would happen in terms of strategy and gameplay to make it more challenging and change the dynamics," read a company statement delivered via a blog post. "We heard your feedback with the game feeling repetitive, and we made some changes with a few updates. However, the changes we made didn't help the game long term nor change up the gameplay style enough to make it as fun as we would like."
The ultimate reason given for the cancellation was that Rush Wars was not shaping up to Supercell's "extraordinarily high standards".
AudienceDeveloperesportsFinancial ResultsGamingInvestmentPlayersPublisherUncategorized