Team17 sees revenues climb 97%; BAFTA drops mobile category in game awards restructuring
by Will Freeman on 10th Sep 2019 in News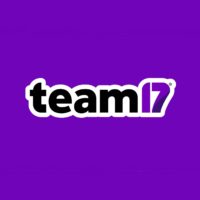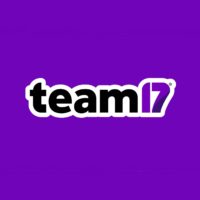 TheGamingEconomy Daily Digest brings you the trending business stories in gaming. In today's edition: Team17's 97% revenue growth; BAFTA restructures game awards; Google Stadia VP talks cross-progression and free trials; app games for crivers outfit Drivetime secures USD$11m (£8.9m) investment.
Team17 eyes acquisitions as revenues climb 97% through FH2019
As its 29th anniversary nears, UK developer and publisher Team17 has reported a 97% uptake in revenues for the first half of 2019. As detailed in a report by GamesIndustry.biz, the revenues for the period total £30.4 million, with gross profit over the same six months growing 119% to £15.1 million. The increased success follows the outfit going public in 2018.
And the financial growth has lead Team17 to consider acquisitions in the future. As a publisher the company already takes a relatively distinct approach, often co-developing titles with the studios whose games it publishes.
"We are building the business that we want long term," Team17 CEO Debbie Bestwick told GamesIndustry.biz. "What is important for us is additional resources. We have a target list, and we're looking at them in terms of studio acquisitions. Where it is quite interesting from that side is that they're not just going to be on work-for-hire projects, but they'll be working on new IP."
BAFTA restructures game awards, dropping Mobile Game category
The British Academy for Film and Television Arts has opened its call for entries for consideration for the British Academy Games Awards, which take place on April 2nd, 2020.
As part of the process of preparing the awards BAFTA has somewhat restructured the awards categories. That is fairly normal process, allowing the British Academy Games Awards to adapt the annual event to better reflect the changing game medium and industry.
As highlighted by PocketGamer.biz, this year the jury-voted Mobile Awards category has been dropped, meaning there are no longer any platform-specific awards selected by BAFTA's judges. The public-voted EE Mobile Game of the Year award continues to exist, however.
Various other categories have been merged, added or adapted. For more detail – and to submit games or companies for consideration – visit the BAFTA game submissions portal.
Drivetime secures USD$11m (£8.9m) Series A investment from Makers Fund
Voice app developer Drivetime has received a USD$11m (£8.9m) Series A investment led by Makers Fund.
Fuel Capital, Webb Investment Network and Access Ventures all contributed, while the Amazon Alexa Fund and Google Assistant Investments Program provided additional money.
Drivetime's relatively unique offering revolves around voice-controlled audio games and other content designed to be played by drivers while behind the wheel. At the same time as announcing the investment, Drivetime revealed a new licensed title based on the iconic quiz show Jeopardy.
"Social and interactive formats are the next frontier in audio entertainment," said Makers Fund Founding Partner Jay Chi, before reflecting on the experience of the Drivetime co-founders, who all stand as Zynga alumni. "Niko [Vuori], Justin Cooper and Cory Johnson, with a decade-long history of working together and a proven track record in building new platforms, is the best team to bring this idea to life."
"Gaming and entertainment are among customers' favourite use cases for Alexa, and we think those categories will only grow in popularity as Alexa is integrated into more vehicles," added Paul Bernard, director of the Alexa Fund at Amazon. "Drivetime stands out for its focus on voice-first games in the car, and we're excited to work with them to broaden the Alexa Auto experience and help customers make the most of their time behind the wheel."
AudienceCreativeDeveloperGamingInvestmentPlayersPublisherTeamsUncategorized