Microsoft's PlayFab Adds Pay-As-You-Go Option; NBA 2K21 Inserts Non-Skippable Ads
by Grace Dillon on 21st Oct 2020 in News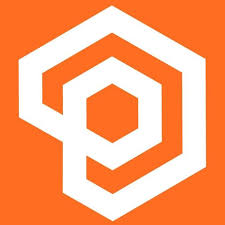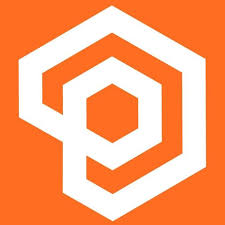 The Gaming Economy's Daily Digest brings you the prevalent business stories in gaming. In today's news: PlayFab introduces a new pay-as-you-go option to make its services more accessible; NBA 2K21 makes the controversial decision to insert non-skippable ads into its game's loading screen; and Frost Giant Entertainment raises $4.7m to realise its RTS ambitions.
Microsoft's PlayFab introduces pay-as-you-go option
PlayFab, Microsoft's games developer division, has announced that it will introduce a pay-as-you-go plan for customers to use its services. The move follows the company's decision to slash the charge for its Azure PlayFab Party, which enables developers to insert chat and data communications functions to games, by 90%.
The company, which was acquired by Microsoft 3 years ago, is making the changes based on feedback from users, according to PlayFab at Microsoft general manager James Gwertzman. Gwertzman told VentureBeat that service users wanted more options to develop their games and be able to pay for PlayFab's services that accounts for the time it can take to generate revenue.
Under the new plan, customers will not be charged a minimum monthly fee, and will only pay for what they use. The pay-as-you-go option is scheduled to become available from 1st November, and will make the services more accessible to budget-constricted developers.
According to Gwertzman, the move benefits both sides, making PlayFab more efficient whilst passing savings onto users. "Our engineers have been steadily making it more efficient for us to run ourselves," he said "by taking advantage of the efficiency of scale of [Microsoft's Xbox's chat function], and making it more efficient for us to run, we have an opportunity to drop the price pretty dramatically."
Non-skippable ads inserted into NBA 2K21 pre-game loading screen
NBA 2K21 has made the decision to insert non-skippable ads into its pre-game loading screen. The addition was reported by Stevivor, which recorded ads for Oculus Quest 2 appearing amidst a non-playable video segment titled "MyTEAM Season 2, Episode 7."
The game isn't the first to implement the format, with EA having added non-skippable ads to its UFC 4 title, as well as its replays, just last month. However, backlash against the move from players saw the studio pull the feature and issue an apology shortly thereafter. EA said at the time "It is abundantly clear from your feedback that integrating ads into the Replay and overlay experience is not welcome […] The advertisements have been disabled by the team and we apologise for any disruption to gameplay that players may have experienced."
Whilst some video game fans are not opposed to the presence of advertising within games, the majority disdain the imposition of ads that disrupt play or shatter the sense of immersion. It remains to be seen whether players will be any more receptive to 2K's decision, but it's clear that history is not on the developer's side.
Blizzard Entertainment Alumni's Frost Giant Studios raises $4.7m
Newly-launched Frost Giant Studios has raised USD $4.7m (£3.6m) to develop its first real-time strategy (RTS) game. The studio, started and run by Blizzard Entertainment alumni Tim Morten and Tim Campbell, is on a mission to elevate RTS to a more prominent position within the gaming ecosystem.
Morten and Campbell were both behind some of Blizzard's most notable RTS titles, including StarCraft II: Legacy of the Void (Morten) and Warcraft III: The Frozen Throne (Campbell). However, the two felt that exploring the potential of RTS would be best achieved with a fresh start.
The round was led by Bitkraft Ventures, and saw participation from 1Up Ventures, GC Tracker, Riot Games, and Griffin Gaming Partners. Frost Giant will reportedly use the funds raised to bolster its team, build a gameplay prototype, carry out consumer research, and grow its operations.
Whilst some are wary of RTS's potential since it is almost-exclusively PC-based – and thus, arguably, a smaller audience – Morten and Campbell are confident in their plans to reinvigorate the genre with machine learning, AI, and the expertise they have gained over the last decade.