GRIS' 'Sexually Suggestive' Facebook Ad Ruling 'Stupid', Says Publisher
by Will Freeman on 9th Jan 2019 in News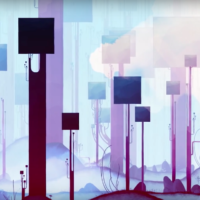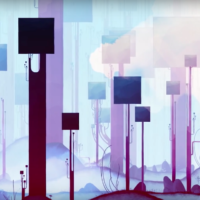 Facebook's advertising methodology is under the game industry spotlight again, after the social networking giant deemed the trailer for a celebrated indie title too 'sexually suggestive' for distribution.
In a tweet, Devolver Digital, the publisher of GRIS, claimed that Nomada Studio's game had its game trailer rejected by Facebook for including an animated scene where a towering sculpture crumbles as birds pass in front of a looming moon.
The news left many games industry observers scratching their heads. Kotaku, which spoke with a Devolver spokesperson, pointed out that is hard to find much sexual suggestion in the image.
Speaking to Kotaku, Devolver revealed it had unsuccessfully appealed against the ban.
"This is stupid", the spokesperson stated, adding: "We appealed and they said the appeal was rejected based on the grounds that Facebook does not allow nudity. First of all, she's a statue and second, absolutely no nudity is shown in that photo, nor is this what any reasonable person would consider 'sexualised content'."
Devolver, which typically adopts a playfully irreverent tone, also pointed out that there's plenty of explicit sexual content in ads currently on Facebook.
Facebook rejected a GRIS launch trailer ad for this 'sexually suggestive' scene so this year is going great so far. pic.twitter.com/frVaYOXIHe

— Devolver Digital (@devolverdigital) January 7, 2019
The rejection is striking because of the game GRIS is. Boasting a bounty of perfect review scores through its December launch on PC and Nintendo Switch, the adventure platformer takes on a striking watercolour style, and tells the tale of a young girl coming to terms with pain as she stumbles lost through an alien land. It's not the kind of title anyone would have predicted would fall foul of mature content guidelines. The Nintendo version carries a 7-years+ age rating in the UK.
The GRIS case highlights that Facebook appears to remain a wildly inconsistent platform for promoting games; or perhaps for promoting anything. In the case of GRIS, a reportedly intelligent, carefully crafted game has fallen foul of seemingly inaccurate approvals diligence. While some are pointing fingers at Facebook's famed automated algorithms, it remains unclear as to why the game trailer has not only been blocked, but also had an appeal turned down.
Devolver, which takes something like the form of a record label for games and films, has absolutely proved its marketing and distribution chops previously. The publisher has published influential hits and commercial successes, including Hotline Miami, OlliOlli, The Talos Principle, Broforce, and Crossing Souls. Devolver has found a niche making a success of credible, creatively bold games, and has never shied away from adult content; Hotline Miami was an exorbitantly violet game, and openly so.
It may well be, of course, that the GRIS trailer rejection was always a mistake on Facebook's behalf, and it will simply take time for that error to be meaningfully reviewed by a human employee. But therein lies another problem. Facebook has grown so large, both as a content platform and organisation, that game makers and publishers will too often have to accept waiting for an ad to pass through the system – and be prepared to expect delays or worse that are beyond their control.
The other side of the coin is that, in GRIS' case, the attention around the ban will point all the more people to a game looking on track to enjoy much attention in 2019's spread of game awards ceremonies.
And, if you want to make up your own mind about the banned trailer, you can see it here. Facebook might tell you its NSFW, but it's not as clear cut as that.
Ad TechAdvertiserAdvertisingDeveloperDigital MarketingGamingSocial MediaUncategorizedVideo