Admix's Vision for Ads as Game Assets: Moving From 'Ad Tech' to 'Game Development Tool'
by Will Freeman on 23rd Aug 2019 in News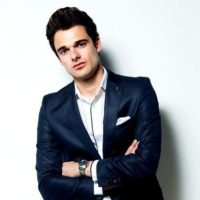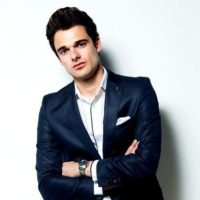 Game development sometimes has a complicated relationship with ad tech. Advertising solutions might help pay the bills, but they are often seen as something 'other'; an entity that is separated from the technology that is used to actually make games.
It's a less than elegant oversimplification, but game developers use development tools, middleware and engines to make games. After that ad tech is applied or employed to monetise games. As such you'd be forgiven for thinking there were two very distinct process at work; making games, and placing ads on games. And to a certain extent, that's exactly how it is.
Not interfering with game development has become part of the DNA of much contemporary ad tech. Advertising solutions are marketed as entities that won't impede on the design of your game. Promotional materials around such offerings often assert how ads can be placed with minimum disruption to a game. No coding skills? No problem. Much ad tech is sold as not requiring any game development or coding skills. It is made with marketing managers and monetisation strategists in mind. There's nothing wrong with that. Quite the opposite, in fact. But it isn't the only way to approach ads. And one day that approach may be considered decreasingly relevant.
Certainly, an established – if unwritten - rule book has been collectively authored in recent years with a view to cementing notions of rewarding players who watch ads, and baking that rewards system into the monetisation structure of a free-to-play game. The golden rule there says 'make that rewards system integral to the heart of your game'. It's a mindset that urges developers to found ads a little deeper in the systems of their gameplay; not see them something that sits on top of their games. But even then, ads are presented as a second system that must be coupled with a game. To go a little further, that approach can even suggest we should design games as vehicles to accommodate and deliver ads above and beyond conceiving them to be entertaining or artful. But what if ads were just another asset for games developers to spin worlds from? Could ads just be something that could be used in the game design process, rather that something to bend a game's design towards?
In the energetic reception area of a shared working space in East London, Samuel Huber, CEO and Founder of Admix, is making the case for a new approach, where ads really are simply another asset to be found in the game development toolkit. And there's something else he believes. Ads should be considered much earlier in the development process.
Anybody who spent time with game audio professionals ten or fifteen years ago will have heard a similar perspective. Back then, sometimes publishers or even developers were accused of considering game audio to late in the production cycle of a game, as if sound were an addition to the development process, and not a core part of it. That's much rarer now. Game audio pros stated their case, and were on the whole listened to. Audio is now typically underway as game design documentation is solidified and pre-production moves to production.
Many years on, Huber is making a very similar case to those audio pros, albeit relating to advertising tech. Huber doesn't even quite feel at ease with the term 'ad tech'. It separates advertising tools from game development tools. And it's his belief that integrating ad creation into the dev process will be better for game makers, better for players, and better for business.
And it's entirely possible that Huber's perspective is informed by the fact that he was a game developer before he moved over to look at building advertising tools and services. His development studio created own IP while helping brands use gaming mechanics to incentivise customers, attracting the international spotlight when the team released their Wall Street-themed iOS game RogueTrader.
"I was always passionate about the gaming mechanics and the gamification part of the business, and looking at how you incentivise user behaviour, maybe by introducing some mechanics in your games, even before I started a game studio" explains Huber. "I was always really fascinated how these gaming companies could create these great, engaging experiences. And it was something that, during my first job when I was working at Mercedes in that Formula 1 team, I got to implement in a business context, so we could incentivise a small team that I was running to be more efficient. Eventually I wanted to apply this to my own business effectively, which was when I decided to create a game studio."
After establishing the studio, Huber went on to co-found Kout, a platform for gamifying shopping, serving clients including Amazon, Nike, Virgin and Unilever. It was a experience that cemented Huber's notion that approaches to bringing together game development, monetisation and incentivising users could be done differently. And as the potential for VR and AR to engage and immerse users loomed ever more present, Huber moved to found an advertising technology built by game developers.
"We are taking a developer-first approach," say Huber of Admix, which was founded in 2017. "Everything that we do is for developers; for creators to basically be able to be successful. We recognise that most creators are very good at creating, which includes - you know - designing, developing and so on. There's no problem for creators there. Everyone is mostly very good at designing and developing great content. But generally, there are limitations around how you acquire users, how you scale your game or games into a business."
Huber has got straight to the crux of the matter. There is a pervasive notion far beyond games and through culture and society generally that business process and creative process are entirely distinct. Artists do art. Business people do business. And while a great many games makers are in equal parts creatively snappy and commercially savvy, Huber's point stands. Most games makers are a great deal more interested in designing and creating games than they are in advertising networks and the machinations of ad tech.
That's in part because advertising has been seen as intrusive and unwelcome since long before video games went mass market; a trespass on creative works rather than a part of them. The thing is, appropriate ads can benefit a game. The most obvious example is sports titles, where real world sponsors in football and Formula 1 games bring a significant amount of realism. It's a similar case with games built around subcultures. Skateboarding games are all the more authentic if they include the brands that the subculture of skateboarding puts value in. And, of course, brands and advertisements decorate our reality. Imagine opening the fridge door in a game that alludes to realism. If the refrigerator's shelves are packed with real world products - over dummy ones – that is more likely to help the play for realism. And even if a game pursues believably in a stylised world or pure realism, real ads in billboards in a cityscape may help that effort.
And that is the kind of advertising Admix hopes to offer in games. It brings a tool that lets developers integrate ads into game worlds as they build them, allowing full control, and essentially working much like a tool for placing textures, lighting dynamic foliage or any other visual asset in a game. Developers could map out a billboard space as they build a game, or choose to have branded cans of Coca-Cola and boxes of Papa John's Pizza scattered on a coffee table in a living room environment. Those ads could be updated and maintained live, which might see a drinks can or billboard re-skinned dynamically. But the idea is that game developers could build advertising into games early, as part of the development process, and with a view to empowering the believably – or straight-up realism – of a game world. That's not to say Admix doesn't endeavour to be simple-to-use and elegant. But it doesn't live or die by a claim to need minimal involvement from games makers. Rather, it offers them something to tuck into and be creative with.
For now, Admix is leaning into supporting VR and AR titles – collectively 'XR' – over games displayed by traditional means; though it can be used for the latter. The solution will serve the latter, but VR and AR's ability to make the user feel physically present in a digital space offers near incomparable potential for engagement.
"The long vision is to build the leading infrastructure for XR creators to scale killer applications," muses Huber. "And 'XR' is VR, AR and it can even broaden to, you know, e-sports and other types of 3D content. To start with, we've identified that the most pressing issue today is monetisation. We are building tools for the creators of the VR and AR environments to be able to capture value from their audience. Maybe every user that comes in an app should be monetised somehow so that the developer can actually generate revenue from this application and reinvest it to acquire more users and grow this application to something very successful. So that we think is the first step for Admix. It's monetisation tool to start with.
"Most of the advertising SDKs that you can see out there that are for mobile games have really come from supporting web. They're really focused on the ease of integration. Just a line of code. It's 'plug-and-play' and only takes five minutes for developers to integrate. Well, that maybe works on a website because, you know, the inventory is quite limited, right? You will have the page itself and then a banner ad. There's not much you can do around that, so that simple solution works. But if you're talking about a game? A game built in 3D with maybe Unity; there's just so much more you can do. So actually the lack of control - the plug and-play approach - just doesn't work in a 3D environment.
Holding a mobile VR headset to one's face to check an Admix demo, it's easy to see how developers can place ads. Looking around a simple urban diorama, billboards contain live advertisements. They can be videos or still. As a user you can look at them, or choose not to. That's important to Huber. Placing ads in game worlds makes them much less intrusive. There's much that can be done to integrate these ads into gameplay and narrative, but they aren't plastered over the playing experience. And thanks to the founding set up of VR and AR experiences, where user gaze directs the action, it is much more possible to track engagement and conversion. Simply put, with VR and AR you can monitor how a player looked at an ad – how often, how long for, and more.
And while allowing users to simply walk by ads might speak to some creators, to build a business those ads will need to engage users. But – returning to the theme of making ad implementation part of the development process – Huber believes there is a lot developers can do to stay true to their creative vision while also engendering monetisation. A billboard, for example, could hide a clue to progress. A plot point could be written in the pages of a copy of Time magazine left on a bar top, rather than being included a fictional title, or simply being listed in menu screen copy. That real publication would exist as a monetising product placement and key game experience item. The windows of digital shops on the streets of a virtual city could display representations of real items, adding a little reality to a scene.
"What we want is to maximise revenue for the developers," says Huber. "For that, we need to make sure that the ads actually convert. If brands are creating great engagements then they are happy. At the end of the day, brands are not romantic about any channel they use. If out of home advertising works or performs a lot better, they will go there. There's no doubt about that. And so it's great to see that actually ads in VR and AR – although it's very early and we still have a lot of optimising to do to make the ad units even more interactive, more exciting – already perform about three to four times better than ads on the web and mobile in terms of time of engagement by the user and the feedback that they give, and just the sheer number of interactions with the ads. That's amazing news because that means that as this approach develops – and as XR becomes more and more widespread – more and more brands will definitely spend more and more money there, because it works. That's amazing news for developers. And if it's for content creators."
Ad TechAdvertiserAdvertisingARAudienceDeveloperDisplayesportsGamingUncategorized