55% of UK Dev Jobs Are Outside of London and the South East; Atari to Open Gaming Hotels
by Will Freeman on 28th Jan 2020 in News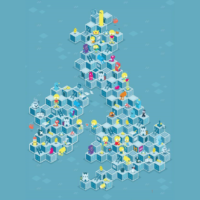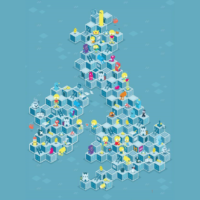 TheGamingEconomy's Daily Digest brings you the trending stories in gaming. In today's news: 55% of UK dev jobs are outside of London and the South East; Atari to open gaming hotels; and USD$10m-plus (£7.68m-plus) contracts for top streamers departing Twitch
55% of UK dev jobs are outside of London and the South East
UK games industry trade body Ukie and cultural charity the BFI have released a new report that reveals that 55% of game developers were based outside London and the South East as of 2016.
London and the South East are traditionally seen as dominating the media and creative industries. Those two areas collectively hosting 45% of game direct development jobs still means the region played home to the working lives of the largest number of such professionals, but the findings suggest a thriving games industry is not limited to those areas; and perhaps not as limited as people assume.
It is worth noting that the figures come from 2016, and the game industry has evolved and grown since then. Regardless, they still offer an interesting perspective with regard to the geographical spread of the sector across the UK.
The report, titled 'Think Global, Create Local', also found that the UK was home to eight towns and cities where the games industry generated over £60m in gross value ad (GVA) for the local economy. Those places are Edinburgh, Newcastle Upon Tyne, Leamington Spa, Crawley and Horsham, Manchester, Guildford, Slough and Heathrow and London
Other data in the report highlights the fact that 23 towns and cities across the UK in 2016 could count more than 20 local game companies, while Scotland alone saw its video games industry generate £131m in GVA. London, meanwhile, was a a billion pound video game cluster, which in 2016 generated £1.4bn in GVA.
The report has been compiled via a fresh analysis of the BFI's Screen Business report. You can read the full report here.
Atari to open gaming hotels
The owners of the iconic gaming brand Atari have acquired the rights to build several 'video game-themed hotels' in the US.
The locations will offer the likes of VR and AR experiences, with some providing facilities and resources for esports events and competitions. Work on the first such location is due to begin in Phoenix, Arizona, later this year. The deal has come about through a partnership between Atari and 'innovation and strategy agency' a GSD Group.
A curious detail is that Napoleon Smith III, producer of the Teenage Mutant Ninja Turtles film reboot, will work with GSD on the development and design of each hotel.
While Atari as a company and brand has been reinvented and acquired several times over the decades since it span out of Syzygy Engineering in 1972, it has a long history in out-of-home gaming experiences. It was defining in the emergence of the video game arcade and related industry, while its co-founder Nolan Bushell also established the Chuck E. Cheese restaurants.
Atari in its current guise also continues to work on it much delayed new generation VCS console.
USD$10m-plus (£7.68m-plus) contracts for top streamers departing Twitch
Famed streamer and Fortnite player Tyler 'Ninja' Blevins may have secured a USD$20m-to-USD$30m (£15.37m-to-23.05m) contract to depart streaming platform Twitch and serve Microsoft's Mixer platform exclusively.
That's according to the CEO of marketing and talent management agency Ader, Justin Warden, who spoke to CNN Business for an analysis of the increasing number of streamers signing exclusivity deals with platforms such as Mixer, Youtube Gaming and Facebook Gaming.
Ninja may be one of the biggest names in Streaming, but he is likely to not be alone in receiving significant payments to move from Amazon's Twitch to another platform. Ryan Morrison, CEO of talent agency Evolve believes that streamers that court over 10,000 concurrent viewers on Twitch may also see USD$10m (£7.68m) exclusivity contracts offered to move to other platforms.
Mixer currently sees less viewers that the long-established Twitch, but the money suggested to be being paid demonstrates the power and pull of individual talent in this space. Viewers of gaming video content, perhaps, are much less concerned by platform than personality.
ARAudienceDeveloperesportsGamingMicrosoftMultiplayerPlayersSocial MediaStreamingTwitchUncategorizedVideoVR