EVOS Esports Raises USD$12m; Alliance Entertainment Acquires GameFly
by Mathew Broughton on 16th Oct 2020 in News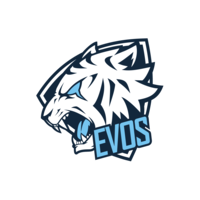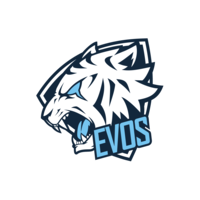 TheGamingEconomy's Daily Digest brings you the prevalent business stories in gaming. In today's news: EVOS Esports raises USD$12m (£9.3m); Alliance Entertainment acquires GameFly; and active development ceased on StarCraft II.
EVOS Esports raises USD$12m (£9.3m)
Singapore-based Attention Holdings, parent company of EVOS Esports, has announced that it has raised USD$12m in a Series B funding round led by Korea Investment Partners, with support from Insignia Ventures Partners, along with new investors Mirae Asset Ventures, Woowa Brothers, and Indogen Capital. The investment will be primarily used to develop tech solutions to support the launch of an esports platform, dubbed Attention Tech, for the Southeast Asian region, while also supporting its influencer marketing strategy. According to EVOS executives, the company has already surpassed the revenue generated through 2019 this year, and is seeing particularly strong success from its live-streaming operations. EVOS Esports was founded in 2016, and most recently raised funding in its USD$4.4m Series A tranche in November last year, with Insignia Ventures Partners returning for the latest round.
Ivan Yeo, CEO of Attention Holdings, commented, "Global e-sports revenue is projected to grow at 15% CAGR, with our region showing the highest growth rate at 24% CAGR. As the countries we are operating in are still largely untapped, we intend to maximise this opportunity and are well positioned to launch the region's first ever e-sports platform."
Alliance Entertainment acquires GameFly
US music and media distributor Alliance Entertainment has announced the acquisition of video game rental service GameFly for an undisclosed sum. GameFly will continue to operate as an independent subsidiary within the Alliance group, with additional enhancements to its subscription services planned in the coming months such as an expansion of titles and hardware. The acquisition comes shortly before the launch of the next-generation Sony PlayStation 5 and Microsoft Xbox X consoles. According to GameFly, a "handful" of redundancies were enforced as a result of the acquisition, though no further layoffs are anticipated for the foreseeable future.
Alliance Entertainment Co-Owner and CEO Jeff Walker wrote, "We're intensely focused on listening to what our customers are telling us, and then finding ways to give them what they are asking for. Alliance is the largest distributor of physical media in the US, and we're using our expertise with GameFly's nearly 20 years of experience in subscription game rentals to imagine new offerings that previously were not doable."
Active development ceased on StarCraft II
Blizzard Entertainment has announced that it will be ceasing active development on its StarCraft II title, with only balance fixes and season rolls to be maintained going forward. Competitive esports tournaments within the title will also continue to operate. Though the title has moved out of active development, further entries tied to the StarCraft franchise are expected, with Blizzard Executive Producer and Vice President of Entertainment Robert Bridenbecker saying, "This change will free us up to think about what's next, not just with regard to StarCraft II, but for the StarCraft universe as a whole."
The statement released by Blizzard reads, "We're going to continue supporting StarCraft II in the same manner as we have with our previous longstanding games, such as Brood War, focusing primarily on what our core and competitive communities care about most. What this means is that we're not going to be producing additional for-purchase content, such as Commanders and War Chests, but we will continue doing season rolls and necessary balance fixes moving forward. On that last note, we're not planning a Q4 balance update given that we did one a few months ago, but as always, we do plan to continue doing them as needed in the future. StarCraft II esports, which is part of the highest echelon of professional competitive gaming, will also continue going strong as it has been through our partners ESL Gaming and GSL."
APACDeveloperesportsInvestmentM&ANorth AmericaRetailSeries BSingaporeSubscriptionUS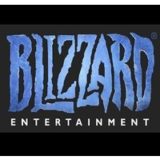 Get the latest news, market analysis, and funding status on Blizzard Entertainment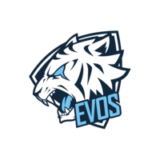 Get the latest news, market analysis, and funding status on Evos Esports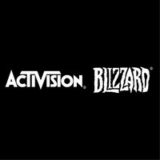 Get the latest news, market analysis, and funding status on Activision Blizzard