Take-Two Interactive to Acquire Playdots for USD$192m; RektGlobal Buys Fearless Media
by Mathew Broughton on 19th Aug 2020 in News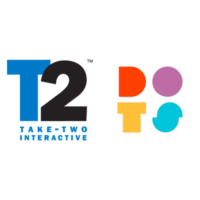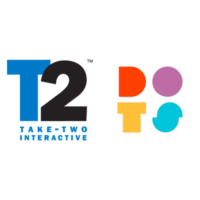 TheGamingEconomy's Daily Digest brings you the prevalent business stories in gaming. In today's news: Take-Two Interactive to acquire Playdots for USD$192m (£146m); RektGlobal buys Fearless Media; and first India-focused video games VC firm launches.
Take-Two Interactive to acquire Playdots for USD$192m (£146m)
Take-Two Interactive has announced that it is set to acquire mobile developer Playdots for USD$192m (£146m), comprising of USD$90m (£68m) in cash and USD$102m (£77m) in newly issued common stock shares. The acquired New York-based studio has released three titles to date, namely Dots, Two Dots, and Dots & Co., generating combined downloads in excess of 100 million. Take-Two Interactive has confirmed that the 70-strong team at Playdots will continue to be led by Nir Efrat, formerly of King. Aside from its Social Point division, Take-Two is best known for its range of PC and console titles including Grand Theft Auto, Red Dead Redemption, Sid Meier's Civilization, and Borderlands.
In a statement, Michael Worosz, Executive Vice President and Head of Strategy and Independent Publishing for Take-Two, commented, "Our acquisition of Playdots will diversify and strengthen further Take-Two's mobile game offerings, particularly within the casual, free-to-play segment. Two Dots continues to grow its audience and under the leadership of Nir, the addition of scavenger hunts, social leader boards and live-ops technology are enhancing the game and driving meaningful, long-term consumer engagement. We are very pleased to welcome Nir and the entire team at Playdots to the Take-Two family and are excited by the potential of their development pipeline and positive, long-term contributions to our business."
RektGlobal buys Fearless Media
Esports holding company RektGlobal, which owns the Rogue and London Royal Ravens teams, has acquired data-driven media agency Fearless Media for an undisclosed sum. New York-based Fearless specialises in video game and entertainment verticals, having previously created advertising campaigns for Bethesda, Epic Games, Turtle Beach, and Valve. The acquisition follows that of Greenlit Content in June 2019, further expanding RektGlobal's reach into video game media and esports.
Commenting on the acquisition, RektGlobal CEO Dave Bialek wrote, "ReKTGlobal's acquisition of Fearless Media is unlike any other in the esports industry. It allows us to fully support the growing demand for advertising and marketing solutions to the gaming and esports community, as we continue to build our industry leading esports marketing portfolio."
First India-focused video games VC firm launches
Lumikai, a venture capital fund dedicated to investing in India-based video game and interactive entertainment companies, has emerged from a year of stealth operations. In its first tranche, the vehicle will provide cheques of USD$200,000 (£151,630) to USD$2m (£1.5m) to between 15 and 20 Indian firms, ranging from developers to technology platforms. Lumikai is aiming to capitalise on the burgeoning Indian gaming market, which has increased to approximately 365 million gamers, primarily on mobile, and 300 development studios.
In a blog post announcing the launch of the vehicle, Lumikai Fund General Partners Justin Shriram Keeling and Salone Sehgal wrote, "Investing in interactive media means you need to invest early. Breakout gaming companies hit inflection points and achieve profitability very fast. Lumikai is investing in 15–20 early stage companies across not just interactive studios, but the ecosystem of services around this — platforms, technology, tools and infrastructure. Talk to many of India's gaming founders, from unicorns to fledgling innovators, and one comment remains constant: India represents a once in a generation games market opportunity for the taking."
AgencyAPACesportsIndiaM&AMobileNorth AmericaUSVenture Capital