Advertising, Patience, and Match-3: An Analysis of Zynga-Peak
by Mathew Broughton on 4th Jun 2020 in News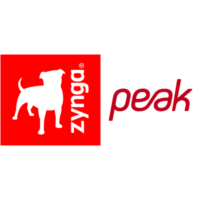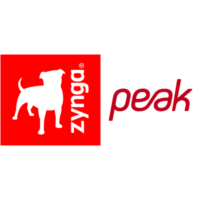 On Monday (1st June 2020), Zynga announced that it would acquire Istanbul-based Peak for a total consideration of USD$1.8bn (£1.4bn), marking its largest acquisition, and the largest exit by Turkish start-up, to-date. With the deal expected to close within the next quarter, TheGamingEconomy examines the implications of the deal for the San Francisco gaming giant, and how it will shape its future growth.
Doubling down on match-three
Ostensibly, the acquisition is in line with Zynga's overriding business strategy in mobile gaming since 2016: acquire aggressively and focus on its "forever franchises". Peak's Toy Blast and Toon Blast match-three puzzle games, released in 2015 and 2017 respectively, continue to feature prominently in top-grossing game charts, and will be listed as such long-term franchises alongside the likes of Zynga Poker and Words with Friends. Both Peak titles also have comparatively high rates of retention and an impressive user base, with Zynga forecasting a 60% boost to its average mobile daily active users (DAU) as a result of the purchase.
The purchase also signals an attempt by Zynga to solidify its market position within the lucrative match-three genre. Aside from the aforementioned Peak titles, the mobile charts in terms of revenue generated have typically been topped by Zynga's rivals Playrix (Gardenscapes, Homescapes, Fishdom) and King (Candy Crush Saga, Candy Crush Soda Saga) in recent years. Though Zynga's Empires & Puzzles title, which it gained through its acquisition of Small Giant Games in 2018, has been cited as driving record quarterly revenue, its recent attempts to diversify its match-three portfolio through brand partnerships have been somewhat muted, with its Wizard of Oz Magic Match 3 title ranking outside the top 40 best-grossing apps according to estimates from analytics platform Sensor Tower. A demonstration of the gulf between the success of each company's match-three titles was highlighted by Apptopia's Adam Blacker, who suggested Zynga's Wonka's World of Candy Match 3 (launched in 2018) had bought in USD$900,000 ($718,000) in the 90 days up until June, dwarfed by the USD$67m (£53.5m) generated by Toon Blast in the same period.
The advertising play
The profitability of Peak's Toy Blast and Toon Blast is particularly notable as, unlike many of its aforementioned rivals, these do not serve in-app advertising to players. Zynga executives may have recognised this as an enticing untapped revenue stream, which it could leverage with relative ease given its significantly greater scale and already-established ad network. Focusing so heavily on audience growth, most notably outside the US, in the acquisition announcement could be interpreted as a signal that Zynga is looking to make a more significant play in advertising, as well as constructing its own ad tech stack, becoming a 'utility publisher', with full oversight of its user data.
In his annual predictions for 2020, ExchangeWire CEO Ciaran O'Kane stated, "The rise of the utility publisher is inevitable in a privacy-first world," adding, "Logged-in data will be table stakes in the digital marketing economy. Those that don't have it are going to struggle; those that do have it will thrive. Utility publishers, unlike text-based publishers, have logged-in users at scale. Super apps, like Gojek and Grab in Southeast Asia, are great examples of this." In mobile gaming, we have seen recent moves by ad tech providers investing heavily in development studios, for instance AppLovin's acquisition of Machine Zone for a sum rumoured to be in the region of USD$500m (£398.9m), while on the flip side we have also seen gaming organisations funding ad tech cos, with Media and Games Invest's portfolio being a prominent example of this. Though Zynga has thus far chosen to outsource the majority of its ad tech capabilities, a job listing in the firm's Toronto office for an advertising technology and monetisation product manager published this week suggests this could be set to change, with the successful applicant responsible for the development of "ad tech products and platform features – at scale".
Spending nigh-on USD$2bn on an established games provider primarily for its established and relatively sticky userbase, which in turn may react poorly if ads are implemented poorly, certainly comes with an element of risk. A cautionary example, at least in terms of public perception, can be found in the initial response to Scopely's implementation of additional features in its Scrabble Go title, following the takeover of the IP licence from EA, with the phrase 'sparkly abomination' used for the first time since this editor's Eurovision party outfit of 2018. However, should Zynga manage to smoothly implement ad units into Peak titles, while carefully building its in-housed ad tech capabilities, it could be set to reap the rewards from any decline of cookie-based display advertising.
Shareholder patience
Looking at Zynga's wider business, while the record quarterly revenue of USD$404m (£326m) posted in Q1 2020 paints a rosy picture of the firm's fortunes, it also masks deepening losses, with the group posting a net loss of USD$104m (£83.9m) during this time. The divergence between the two is forecast to widen, with Zynga's updated guidance (excluding contributions from Peak) predicting USD$1.69bn (£1.36bn) in revenue in the 2020 financial year, while the company expects to generate a net loss of USD$350m during this time. Zynga execs have consistently stated that this derives from high earn-out consideration payments to Small Giant as well as Gram Games following their high performance. While Peak is a more established firm than both these studios, the high purchase price may also be reflective of a lack of additional earn-out consideration in the acquisition price, with none stipulated in the announcement. This suggests that Zynga may be facing pressure to finally convert its revenue generation power into tangible income.
Though initial share gains have tapered off somewhat in the days since the Peak acquisition, with Zynga's price now at USD$9.36 (£7.47) compared to USD$9.66 (£7.71) at close on Monday (correct at time of writing), the initial response to the purchase has broadly been positive, with analysts from Baird, Jefferies, Barclays, Benchmark, and Piper Sandler, all raising their price targets by USD$1.00-USD$2.50 (£0.80-£1.99), to an average of USD$9.96 (£7.95), citing the deal as 'transformational', while highlighting the firm's live services capabilities as potentially driving future success.
Aside from the headline price figure, Zynga's acquisition of Peak is of key interest, as the way in which it integrates the studio into its current portfolio, and how it incorporates advertising into its bought titles (if at all), will surely serve as a marker for the future business direction of one of mobile gaming's behemoths.