ESL and DreamHack Merge; Tencent Acquires "Major Stake" in 10 Chambers
by Mathew Broughton on 1st Oct 2020 in News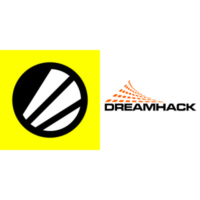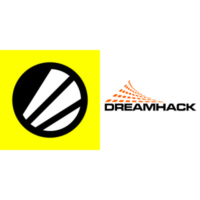 TheGamingEconomy's Daily Digest brings you the prevalent business stories in gaming. In today's news: ESL and DreamHack merge; Tencent acquires "major stake" in 10 Chambers; and Nintendo piracy store to pay USD$2m (£1.6m).
ESL and DreamHack merge
Modern Times Group (MTG) has announced that its subsidiary esports tournament organisers ESL and DreamHack are to merge, effective as of yesterday (30th September 2020). The combined entity will operate under the ESL Gaming brand and will be led by Co-CEOs Craig Levine and Ralf Reichert, who both previously co-managed ESL. The move was somewhat foreshadowed when, earlier in September, the stablemates merged their CounterStrike: Global Offensive (CS:GO) tournament operations, however some tournaments are to remain under their current ESL/Dreamhack banners for the foreseeable future. MTG acquired ESL and Dreamhack in separate transactions in 2015 for €78m (£71m) and SEK244m (£21.1m) respectively.
The move was ostensibly made to offer more tailored engagement opportunities to partners and fans, however a spokesperson has confirmed to GamesIndustry.biz that there will be layoffs at the merged organisation, as a result of revenue pressure caused by the ongoing Covid-19 pandemic. Earlier in the year, MTG estimated that there would be a revenue shortfall within its esports operations of between 35%-45% for the first half of its 2020 financial year, driven by the cancellation or postponement of its events. A cost-reduction programme for its ESL and DreamHack properties of SEK150m was detailed at that time, with this move likely supporting the streamlining.
In a statement commenting on the merger, Levine wrote, "Through maximum cooperation and collaboration, and the melding of some of the best creative and visionary gaming minds in the industry, we will, together, continue to advance the innovation that drives this space via the most exceptional products and events. For our partners, there will be more opportunities to engage with us through a wider range of activations across all levels of esports, and all aspects of gaming. And for our fans, it means we will offer one of the most expansive esports and gaming lifestyle portfolios available."
Tencent acquires "major stake" in 10 Chambers
Tencent Holdings Ltd. has acquired a "major stake" in Stockholm based developer 10 Chambers, best known for its early-access cooperative FPS title GTFO. 10 Chambers was founded in 2015 and is led by former staff of Starbreeze and Overkill Software, the development and publishing unit behind the successful Payday: The Heist and Payday 2 titles. The purchase marks the latest addition to Tencent's vast portfolio of majority and minority gaming stakes, which include Supercell, Riot Games, Epic Games, Ubisoft, Activision Blizzard, and Miniclip. In September, the United States government sent formal enquiries to US-based companies examining their data sharing practices with Tencent, with the potential outcome of forced divestments in the market, thus the Chinese conglomerate may be looking to heighten its European investments to maintain its presence across Western markets.
A 10 Chambers spokesperson commented, "Since we embarked on our GTFO journey, almost six years ago, we've realised that our long-term vision for our studio and what we want to accomplish in the co-op FPS genre, is even more ambitious than we thought back in 2015. To reach the heights we want to, we need to add more muscle. We've been in search of a partner, and we found Tencent, which has now acquired a major stake in 10 Chambers. They give us the creative freedom to reach new heights in the co-op FPS genre, and they support our long-term commitment to GTFO and its community."
Nintendo piracy store to pay USD$2m (£1.6m)
Uberchips.com, an online store which sold hacking tools enabling Nintendo Switch players to play pirated game copies, is set to be shut down and will have to pay the Japanese firm USD$2m (£1.6m) in damages. According to an as-yet unsigned court ruling by the United States District Court of Ohio, the defendants, including Uberchips founder Tom Dilts, will also have a permanent injunction served against them from any infringment of Nintendo copyright, and must destroy all remaining stock of circumvention devices. Uberchips sold such devices produced by the Team Xecutor hacking group, which enabled players to "jailbreak" devices by disabling or negating technical protections on the Switch.
Nintendo's actions against Team Xecutor resellers has seen mixed success, with a UK High Court order ruling last year compelling internet service providers to block four web stores offering the tools. However, legal action continues against a further eight resellers, which Nintendo believes are operating from outside of the United States.
ConsoleCorporate RoundesportsInvestmentLegalM&A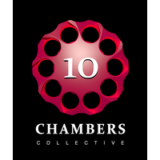 Get the latest news, market analysis, and funding status on 10 Chambers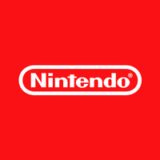 Get the latest news, market analysis, and funding status on Nintendo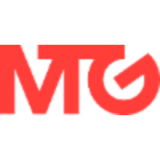 Get the latest news, market analysis, and funding status on Modern Times Group (MTG)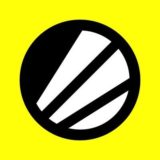 Get the latest news, market analysis, and funding status on ESL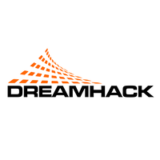 Get the latest news, market analysis, and funding status on Dreamhack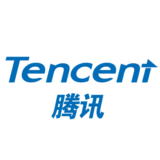 Get the latest news, market analysis, and funding status on Tencent Holdings