iDreamSky in Talks to Acquire Leyou for USD$1.4bn (£1.1bn); PatronGG Raises USD$1m (£760,000)
by Mathew Broughton on 10th Dec 2019 in News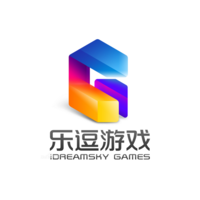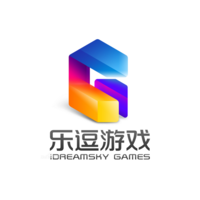 TheGamingEconomy Daily Digest brings you the trending business stories in gaming. In today's edition: iDream Sky in talks to acquire Leyou for USD$1.4bn (£1.1bn); PatronGG raises USD$1m (£760,000); and MLB The Show to debut on non-Sony consoles.
iDreamSky in talks to acquire Leyou for USD$1.4bn (£1.1bn)
iDreamSky Technology Holdings Ltd. has entered exclusive talks to purchase Leyou Technologies Holdings Ltd. for a sum of approximately USD$1.4bn (£1.1bn), according to sources speaking to Bloomberg on condition of anonymity. Leyou executives have been contemplating a sale since September, with private equity firms Bain Capital, CVC Capital Partners, and KKR & Co., along with other gaming corporations, understood to have made approaches since then. iDreamSky is reportedly seeking seeking co-investors, though it is unclear at this stage whether these would comprise of the interested parties or other firms.
According to a filing submitted last week, Leyou controlling shareholder Charles Yuk has entered into a memorandum of understanding to sell a 69.2% stake in the Hong Kong-based company to a potential buyer, which has been granted an exclusivity period of 21 days, which will expire shortly before the close of the year, to complete necessary due diligence before compiling a formal agreement.
Shenzen-based iDreamSky, which is partially owned by Tencent subsidiary Tencent Mobility to the tune of 18.6%, has a portfolio of 57 titles and is well-known for releasing well known titles such as Temple Run and Jetpack Joyride in the Chinese market. Leyou, originally a poultry supplier, has made a number of gaming acquisitions since 2014 including Digital Extremes, Splash Damage, and Guangzhou Radiance Software Technology Co. Ltd.. More recently, the firm has been working with Amazon Game Studios to develop a free-to-play MMO based on The Lord of the Rings IP. At the time of writing, Leyou (HKG: 1089) share price stands at HKD$2.57 (£0.250) per share, up 1.98%, while iDream Sky (HKG: 1119) has fallen 1.76% to HKD$4.47 (£0.434).
PatronGG raises USD$1m (£760,000)
Esports fan engagement platform developer PatronGG has raised USD$1m (£760,000) in seed funding, led by BITKRAFT Esports Ventures, with an additional contribution from Trust Esport. The Berlin-based firm will reportedly be using the funding for recruitment purposes and to further the development of its upcoming Koyoko.gg platform by partnering with more titles, enhancing the quantity of match data available. PatronGG, originally known as subGG, previously entered the BITKRAFT Seed Fund programme in 2017, and has collaborated with Fnatic to launch its Fnatic Nation engagement platform. The firm also becomes the fourth company in the Trust Esport portfolio, alongside Esports Virtual Arenas (EVA), Easylive.io, and Gamingprive.com.
In a statement, Jens Hilgers, BITKRAFT founder and managing partner, said, "Kokyo is a must-have app where esports fans have an easy way to stay up-to-date and support their favorite team across multiple game titles and esports organisations have avenues to maximise fan engagement and create new opportunities for monetisation. We believe Kokyo will change the way fans follow and engage with their favourite esports teams and the larger esports community while providing esports organisations with ways to diversify revenue."
MLB The Show to debut on non-Sony consoles
Major League Baseball (MLB) and Sony Interactive Entertainment (SIE) have announced an extension to their agreement to develop and publish the officially licensed title MLB The Show. The most notable aspect of the announcement is that the franchise will be available on "additional console platforms" aside from the PlayStation from as early as 2021, marking the first time a series released by SIE will be available on competing consoles. The move is seemingly at odds with previous statements from Sony chief executive Kenichiro Yoshida, who suggested that the upcoming PlayStation 5 would target exclusive titles, contrasting with the approach Microsoft is seemingly taking with its Project Scarlett device.
While it is unclear at this stage which consoles the title could feature on, both Xbox and Nintendo's Switch have released tweets following the announcement suggesting that they are interested in running MLB The Show on their devices.