Epic Games Acquires SuperAwesome; Build a Rocket Boy Raises £32m
by Mathew Broughton on 28th Sep 2020 in News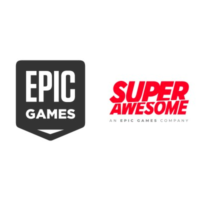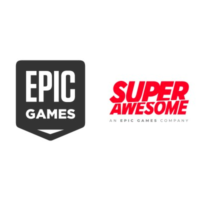 TheGamingEconomy's Daily Digest brings you the prevalent business stories in gaming. In today's news: Epic Games acquires SuperAwesome; Build a Rocket Boy raises £32m; Krafton merges PUBG Corp. ahead of 2021 IPO.
Epic Games acquires SuperAwesome
Epic Games has announced the acquisition of London-based kidtech provider SuperAwesome for an undisclosed sum. The Kids Web Services (KWS) platform built by SuperAwesome is used by developers to incorporate child-friendly services into their digital products, for example GDPR- and age-appropriate advertising. SuperAwesome counts brands such as LEGO and Hasbro among its existing clients, and it is expected that the KWS platform will be enabled for use in Epic's Unreal Engine. Prior to the acquisition, SuperAwesome had raised approximately USD$58m (£45m) since its formation in 2013 from investors including Hoxton Ventures, M12, and Mayfair Equity Partners, with the most recent injection being a USD$17m (£13m) venture round in January this year.
The acquisition closely follows Epic Game's lead involvement in a USD$15m (£11.8m) investment in Manticore Games which was revealed last week, while a first hearing in its ongoing legal dispute against Apple is scheduled for today (28th September 2020).
In a statement, Epic Games CEO and Founder Tim Sweeney wrote, "More kids interact online than ever before and now is the time to double down on their safety. SuperAwesome is the company developers want to work with to make better online content for kids. We share the belief that digital experiences are better when you go the extra mile to respect privacy and we're thrilled to invest in this future alongside the talented SuperAwesome team."
Build a Rocket Boy raises £32m
Build a Rocket Boy, the studio formed by former Rockstar President Leslie Benzies, has reportedly raised £32m towards its open-world multiplayer project Everywhere. According to a report published in The Telegraph, the funding was provided by Chinese internet gaming giant NetEase, Makers Fund, and Galaxy Digital's Galaxy Interactive vehicle. The studio was formed in 2016 and has subsequently opened a Budapest office alongside its Edinburgh headquarters.
Despite Benzies' highly successful involvement with the Grand Theft Auto series, the executive's departure from Rockstar has been acrimonious at best. Benzies sued Rockstar alongside parent company Take-Two Interactive Software for the alleged withholding of USD$150m in owed royalty payments, as well as pursuing false grounds for employment termination. Rockstar and Take-Two subsequently countersued, claiming Benzies departed the company with good reason. Moreover, Rockstar threatened further legal action against Build a Rocket Boy, claiming it was attempting to poach its employees, while also claiming that the acronym for the studio's original name, Royal Circus Games (RCG) was too similar to that of Rockstar Games (RSG). According to Take-Two, all disputes have now been settled.
Krafton merges PUBG Corp. ahead of 2021 IPO
South Korean video game holding company Krafton has announced that it will be merging with its subsidiary studio PUBG Corporation, consolidating its publishing and support operations. The development team of PUBG Corp. will continue to operate as an independent unit. The move closely follows news of an earlier restructuring on Monday 21st September, whereby it was revealed that the Bluehole development house would be converted to an independent subsidiary.
The restructuring brings both Bluehole and PUBG Corp. under the "independent studio strategy" mandated by Krafton, ahead of its likely initial public offering (IPO) on the KOSPI exchange in 2021. According to reports circulating in South Korean media, the firm has invited both international and domestic securities companies to submit their IPO outline proposals by Monday 12th October, ahead of a ₩1tn (£667.3m) listing in the first half of next year at a valuation of over ₩30tn (£20bn).
Ad TechInvestmentM&AMarketingVenture Round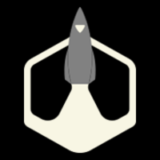 Get the latest news, market analysis, and funding status on Build a Rocket Boy
Get the latest news, market analysis, and funding status on SuperAwesome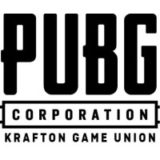 Get the latest news, market analysis, and funding status on PUBG Corporation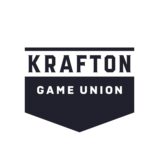 Get the latest news, market analysis, and funding status on Krafton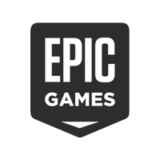 Get the latest news, market analysis, and funding status on Epic Games