Microsoft Acquires ZeniMax for USD$7.5bn; Playco Raises USD$100m
by Mathew Broughton on 22nd Sep 2020 in News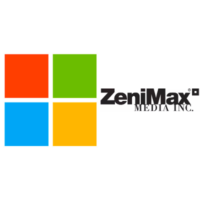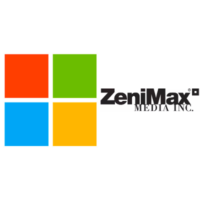 TheGamingEconomy's Daily Digest brings you the prevalent business stories in gaming. In today's news: Microsoft acquires ZeniMax for USD$7.5bn (£5.8bn); Playco raises USD$100m (£77.7m); and Mobile Premier League secures USD$90m (£70m).
Microsoft acquires ZeniMax for USD$7.5bn (£5.8bn)
Microsoft has announced that it has entered into an agreement to purchase Bethesda Softworks parent company ZeniMax Media for USD$7.5bn (£5.8bn) in cash, with the transaction expected to close in the second half of the 2021-2022 financial year. The acquisition adds leading RPG and shooter IP to Microsoft's portfolio, with franchises including The Elder Scrolls; Fallout; DOOM; Quake; Wolfenstein; and Dishonored.
Notably, Bethesda's titles will be added to Microsoft's Game Pass subscription service, with new titles debuting on the platform, while the preexisting agreements with Sony for PlayStation 5 exclusivity on the Deathloop and Ghostwire: Tokyo titles will continue to be honoured. A further 2,300 employees across ZeniMax's seven studios, which include id Software; Arkane; MachineGames; and Tango Gameworks, will be added to Microsoft's roster of 15 internal development teams, with its most recent prior acquisition being that of Double Fine Productions in June last year.
In a statement, Microsoft CEO Satya Nadella commented, "Gaming is the most expansive category in the entertainment industry, as people everywhere turn to gaming to connect, socialise and play with their friends. Quality differentiated content is the engine behind the growth and value of Xbox Game Pass—from Minecraft to Flight Simulator. As a proven game developer and publisher, Bethesda has seen success across every category of games, and together, we will further our ambition to empower the more than three billion gamers worldwide."
At the close of trading, Microsoft Corporation (NASDAQ: MSFT) share price was up 1.07% at USD$202.54 (£157.42).
Playco raises USD$100m (£77.7m)
Instant play gaming engine Playco has raised USD$100m (£77.7m) in a Series A round jointly led by Sequoia Capital Global Equities and Mino Games founder Josh Buckley, with further support from Sozo Ventures; Caffeinated Capital; KSK Angel Fund; Dreamers VC; Mistletoe Singapore; Digital Garage; and Makers Fund. The funding elevates the Tokyo-based startup to unicorn status, with a valuation of "just north" of USD$1bn (£777m). The investment will be used to develop prototype titles and the Playco engine itself, with its first games mooted for release later this year. Rather than targeting traditional app stores, Playco is prioritising platforms such as Facebook Instant Games, Snapchat Minis, Google Play Instant, iOS App Clips, and various cloud gaming services.
Speaking to VentureBeat, Playco CEO Michael Carter spoke on the company's ethos, "There are a lot of different technologies that can power what an instant game is, whether it's cloud streaming like xCloud or Google Stadia. It could be on the web using web assembly, or JavaScript. And there's a new push with binary streaming, which is quite interesting with iOS App Clips, which comes with iOS 14, as well as Google Instant Play. They let you play a game before you've installed it. Every single major tech company — Microsoft, Facebook, Apple, and Google — is investing in this type of technology in a big way. And there's no company that is focused on answering the question of what is the killer game for this new shift. We decided that we'd go after this as a content company."
Mobile Premier League secures USD$90m (£70m)
Bengaluru-based online gaming platform Mobile Premier League (MPL) has secured USD$90m (£70m) in a Series C funding round co-led by SIG, RTP Global, and MDI Ventures, with participation from previous backers Sequoia India, Go-Ventures, and Base Partners. The capital injection will be used by the firm for recruitment and product development, with an emphasis on adding social functionality such as live streaming and game-tied video content. Since its formation in 2018, MPL has raised USD$130.5m (£101.4m) and was reportedly valued at between USD$375m-USD$400m (£291m-£311m) before the latest round. Executives at the firm claim over two billion real-money transactions have been recorded on the platform to-date, with growth having purportedly quadrupled since March.
Commenting on the funding, MPL Co-Founder and CEO Sai Srinivas wrote, "In a short time, MPL has taken the gaming market by storm, with our various offerings and partnerships, which have helped us stand out in the industry. This latest round of funding will enable us to entertain and connect an even larger audience across India and beyond. Being able to bring quality technology, competitive spirit and enjoyment to people in such an accessible way is what keeps us excited. The online gaming industry is seeing huge and increasing engagement; with this fresh capital injection being proof of MPL's potential to lead and transform this space."