Unity Raises USD$1.3bn in IPO; Supercell Fined USD$8.5m Over Patent Violations
by Mathew Broughton on 21st Sep 2020 in News
TheGamingEconomy's Daily Digest brings you the prevalent business stories in gaming. In today's news: Unity raises over USD$1.3bn (£1.0bn) in IPO; Supercell fined USD$8.5m (£6.6m) over patent violations; and Hypemasters receives funding from MGVC.
Unity raises USD$1.3bn (£1.0bn) in IPO
Unity Technologies has raised over USD$1.3bn (£1.0bn) in gross proceeds from its initial public offering (IPO) on the New York Stock Exchange, which took place on Friday, after offering the tranche of 25 million common stock at USD$52 (£40.2) per share, above the forecast price range of between USD$34 (£26.3m) and USD$42 (£32.5m) per share. At the close of trading, Unity's share price had climbed further to USD$68.35 (£52.9m), giving it a market capitalisation of approximately USD$18bn (£13.9bn) and an EV/Revenue multiple of 29x. At its previous round of funding in May 2019, which consisted of a USD$525m (£406m) secondary share sale, Unity was valued at USD$6bn (£4.6bn). Notably, the injection gives Unity a higher valuation than that of rival Epic Games, which was valued at USD$17.3bn following its USD$1.78bn raise in August this year.
As previously reported in TheGamingEconomy, Unity's underwriting banks, namely Goldman Sachs Group Inc and Credit Suisse Group, used an online system in which prospective investors could submit multiple bids at specific price values, rather than a traditional telephone-based approach where interested parties could purchase blocks of unpriced shares. Investors appeared unconcerned by Unity's loss of USD$52.4m (£40.6m) from revenue of USD$380.8m (£294.7m) from H1 2020, despite commanding a market share of up to 50% in the game engine sector, with its improving performance along with diversification opportunities in enterprise and advertising.
Supercell fined USD$8.5m (£6.6m) over patent violations
Finland-based mobile developer-publisher Supercell has been ordered to pay a minimum of USD$8.5m (£6.6m) in royalty payments to Japanese gaming company Gree, after a United States Federal jury in Texas determined the Tencent-owned company infringed four patents held by Gree. As initially reported in Bloomberg, the jury found the infringements were intentional, meaning the final fine could be increased to a maximum of USD$34m (£26m).
Specifically, the violated patents relate to methods of presenting titles to users, controlling in-game purchases, transfer of purchasable assets between users, and the presentation of multiplayer visual effects, across free-to-play mobile titles. In its counter arguments, Supercell denied both its use of the patents and their validity, before attempting to postpone the trial over its inability to get its Finnish witnesses to testify in person in the US due to the ongoing coronavirus pandemic.
Hypemasters receives funding from MGVC
Delaware-based mobile studio Hypemasters has announced that it has received an undisclosed level of funding from My.Games Venture Capital (MGVC), as part of a wider strategic partnership which will also see the investment vehicle provide support across marketing, HR, and operations. Hypemasters was founded last year with funding from Aii Corporation, and released its first title, Hype City-Idle Tycoon, to positive audience reception. The partnership marks the first investment by MGVC since it rebranded earlier in the month from Mail.ru Game Ventures (MRGV), as the Russian holding group seeks to consolidate its gaming efforts under the My.Games brand.
Commenting on the funding, head of MGVC and My.Games CSO Ilya Karpinsky wrote, "We are primarily interested in investing in people and talent, not just the end product. We help studios grow by removing pressure points, whether that's investment or marketing support or helping with the everyday operations of running a studio. MGVC has multiple cases in its portfolio when a team would contact us with nothing but an idea, and less than a year later that idea would become a hit game. We believe that with our help, as well as access to the larger MY.GAMES ecosystem, Hypemasters can shoot for the stars with Hype City and their new projects."
DeveloperEngineIPO & Public OfferingLegalMobilePublisherTechnologyVenture Capital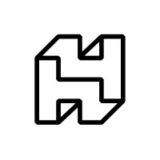 Get the latest news, market analysis, and funding status on Hypemasters

Get the latest news, market analysis, and funding status on My.Games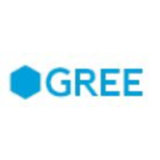 Get the latest news, market analysis, and funding status on GREE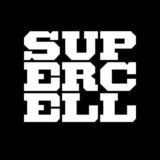 Get the latest news, market analysis, and funding status on Supercell