IGN China Relaunched by Ziff Davis and Tencent; Apple Blocks Epic Games Updates
by Grace Dillon on 1st Sep 2020 in News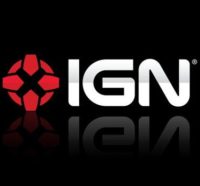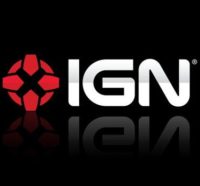 TheGamingEconomy's Daily Digest brings you the prevalent business stories in gaming. In today's news: IGN parent firm Ziff Davis partners with Tencent to relaunch IGN China; Apple blocks Epic Games from submitting updates to the App Store; and Potato Play raises $1.75m in seed funding.
Ziff Davis and Tencent Partner in IGN China relaunch
Parent-company of IGN, Ziff Davis, has joined forces with Chinese technology heavyweight Tencent to relaunch IGN China. The new version of the company's flagship site, which went live earlier today (1st September), will be operated by Tencent, which will use its technology to tailor its content towards the local audience.
Whilst the relaunched site will stick to IGN's traditional formula, it will turn its attention to original content, events, and branded partnerships targeted at gamers based in mainland China. The partnership reportedly hopes the site will enable Chinese games developers to reach out to prospective consumers from across the globe.
Emphasis has also been placed on the assertion that IGN China's content will be independent of the rest of the Tencent Group, undoubtedly to ameliorate fears that the tech giant's involvement might see the major games developers it has a stake in receive preferential treatment.
The launch makes IGN one of the only foreign editorial media brands to operate within mainland China, and brings the number of international editions of the firm's flagship site up to 29. IGN is currently available in 25 languages across 112 countries.
Apple blocks Epic Games's updates from App Store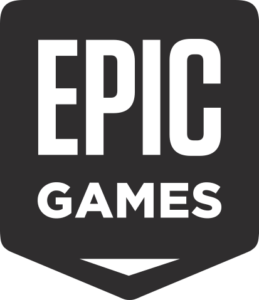 The feud between Apple Inc. and Epic Games has reached a new peak after the Tim Cook-led tech giant moved to block the games developer from submitting new titles or updates to the App store. The decision means that iOS users won't be able to make purchases inside leading title Fortnite, even via Apple's in-app payments system. The ban also means that iPhone users will be denied access to the latest version of the game.
The two firms butted heads after Apple threatened to terminate Epic's developer account after it added an option that allowed users to pay the firm directly for in-app purchases, circumventing Apple's payment system. A violation of Apple's App Store policy, the move was a response to growing dissatisfaction with the iPhone manufacturer and its fees, specifically the 30% revenue cut it takes from all in-app purchases.
Despite a court upholding Apple's right to remove Fortnite from the App Store, the judge also ruled that Apple does not have the right to suspend Epic's account because it uses Unreal Engine, the same graphics technology used by many other game developers.
With Apple under growing antitrust scrutiny, its response to this controversy could galvanise regulators looking to clamp down on the tech heavyweight's market dominance.
Potato Play raises $1.75m in seed round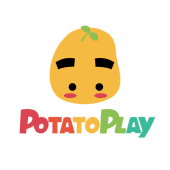 Singapore-based mobile games publisher Potato Play has raised USD $1.75m (£1.3m) in seed funding to bring the presence of its hybrid-casual games worldwide. Led by venture capital firm BEENEXT, Atlas Ventures and previous investor Play Ventures have also been heavily involved in Potato Play's latest funding round.
According to the publisher's CEO, Vincent Low, hybrid-casual is the future, and Asia is ripe for the development of this new form of gaming. "Hybrid-casual games that combine the simple mechanics of hypercasuals with the deeper monetisation and long-term retention of hardcore games are the next big wave. Asian game developers, with decades of experience in hardcore games, and the ability to execute and iterate quickly on trends, are an ideal fit to innovate in the hybrid-casual space," he says.
Potato Plays has already reaped some success from this new breed of gaming, having accrued 15 million downloads of hit games, such as Merge Quest and Merge Rush Z. The firm asserts that it will use this latest cash injection to scale its sourcing and marketing operations and invest in technology assets. "Raising this round in the middle of a global pandemic, we are deeply humbled, as well as energised, by our investors' confidence in our team and mission," said Potato Play co-founder Kinglsey Joseph.