Paradox Interactive Revenue up 20%; MLB Deputy Commissioner Joins Activision Blizzard
by Mathew Broughton on 11th Aug 2020 in News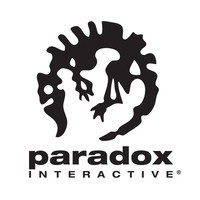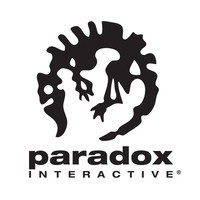 TheGamingEconomy's Daily Digest brings you the prevalent business stories in gaming. In today's news: Paradox Interactive revenue up 20%; MLB Deputy Commissioner joins Activision Blizzard; and Amazon rebrands Twitch Prime.
Paradox Interactive revenue up 20%
Paradox Interactive has revealed that its revenue increased by 20% year-over-year to SEK464.9m (£40.7m) for the second quarter of its financial year, ending 30th June 2020. During the quarter, operating profit also increased by the measure of 29% to SEK199.0m (£17.4m), with several titles identified as driving the uptick, namely Age of Wonders: Planetfall; Cities: Skylines; Europa Universalis IV; Hearts of Iron IV; and Stellaris. The Stockholm-based developer-publisher has also been highly active in the M&A market through the quarter, purchasing Finnish developer Iceflake Studios and Parisian mobile developer Playrion, both for undisclosed sums.
Paradox Interactive CEO Ebba Ljungerud commented, "In summary, we leave an operational as well as financially successful quarter behind us with strengthened relationships with our fantastic fans. Through the acquisitions and recruitments we have made in recent months, we have many new colleagues to welcome when our summer holidays come to an end, which is something I am really looking forward to!"
MLB Deputy Commissioner joins Activision Blizzard
Activision Blizzard has announced that Major League Baseball (MLB) Deputy Commissioner of Business & Media Tony Petitti will join the Santa Monica-based studio as President of Sports and Entertainment as of Monday 17th August. The appointment is seen as a major coup for Activision Blizzard's efforts to expand its esports operations, with Petitti having led media rights negotiations for MLB on a number of occasions, including the purported USD$5.1bn (£3.9bn) rights deal brokered with Fox in 2018.
In a statement, Activision Blizzard CEO Bobby Kotick commented, "Tony is one of the most highly regarded executives in sports and entertainment. His success in media and as Deputy Commissioner and Chief Operating Officer of Major League Baseball is the perfect blend of skills to help us realise our aspirations for esports and our related businesses. He is admired by owners, media executives, players and fans."
Amazon rebrands Twitch Prime
Amazon has rebranded its Twitch Prime service, which it launched four years ago, to Prime Gaming. The move appears to be aimed at bringing the service more in line with its other subscriber add-on services such as Prime Video and Prime Reading, as it also seeks to diversify Twitch into more forms of digital entertainment aside from video games. Aside from the rebranding, Prime Gaming will also offer Prime subscribers a wider range of available in-game content and free titles.
Larry Plotnick, Prime Gaming General Manager, commented, "Prime members already get the best of TV, movies, and music, and now we're expanding our entertainment offerings to include the best of gaming. We're giving customers new content that makes playing their favorite games on every platform even better. So no matter what kind of games you love, and no matter where you play them, they'll be even better with Prime Gaming."
In further Twitch news, the streaming platform is under scrutiny over the use of unlicensed music following Amazon CEO Jeff Bezos' testimony to the US House Judiciary Committee's Antitrust Subcommittee on Wednesday 29th July. The Artist Rights Alliance has sent a letter (published on Medium.com) to Bezos after he responded with "I don't know" to a query from Rep. Kelly Armstrong on whether Twitch allows streamers to broadcast music without the appropriate licence.
DeveloperesportsFinancial ResultsHiresPublisherStreamingSubscription