Tencent Revenue Up 21%; Video Game Usage Rises Amid Covid-19
by Mathew Broughton on 19th Mar 2020 in News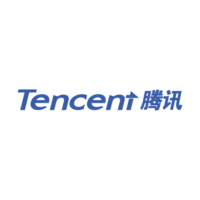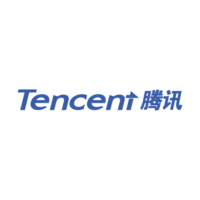 TheGamingEconomy's Daily Digest brings you the prevalent business stories in gaming. In today's news: Tencent revenue up 21%; video game usage rises amid Covid-19; and users prefer non-intrusive gaming ads to display units.
Tencent revenue up 21%
Tencent Holdings Limited has posted its financial results for the fourth quarter and full-year 2019, with its annual revenue climbing by 21% from the previous year to CN¥337.29bn (£40.38bn), moreover operating profit increased by a similar measure (22%) to CN¥118.69bn (£14.21bn). Income from its gaming division rose by 25% year-on-year in the fourth quarter to CN¥30.29bn (£3.63bn), with revenue growth from its Peacekeeper Elite and PUBG mobile shooters noted as being particularly successful through the three month period, along with increased revenues from its subsidiary Supercell. By the close of the year, Tencent's international video games revenue had more than doubled from 2018, and contributed 23% of total gaming revenue in Q4 2019. Tencent, and the games industry as a whole, is expected to remain resilient during the ongoing outbreak of the Covid-19 strain of coronavirus, as players spend an increased amount of time gaming through self-isolation and lockdown periods (see following story for further details).
A statement from Tencent associated with the results reads, "We believe our studios are industry leaders on PC and smart phone games, and in genres such as multi-player battle arena and tactical tournament, but still have room to enhance our capabilities in other genres such as role-playing games. Leveraging our flagship games franchises, we strengthened our eSports global leadership with League of Legend's World Championship and Honour of Kings' KPL, which were the most watched events for PC and smart phone games, respectively. Looking forward, we will seek to extend our domestic game industry leadership, reinforce our international efforts, and provide high quality new games globally."
Tencent Holdings Limited (HKG: 0700) share price closed at HKD$343.00 (£37.18), an increase of 2.69% from the previous day's trading.
Video game usage rises amid Covid-19
Hours spent playing video games and engaging with live streaming broadcasts have increased markedly since last week as people around the globe self-isolate and are mandated to stay indoors in government-enforced lockdowns. According to joint analysis from StreamElements and Arsenal.gg, global viewership of gaming broadcasts have increased by 10% and 15% on Twitch and YouTube Gaming respectively from the previous week. In Italy, which is currently under a nationwide quarantine, the increase has been even more prominent, with a 66% rise in consumption of streamed video game content.
Meanwhile in the US, telecommunications provider Verizon has estimated that video game usage during peak hours has risen by 75% from the previous week, significantly higher than the average increase in web traffic of 20%. Interestingly, usage of social media remained flat over the course of the week.
In an industry update from investment bank Cowen Inc., analysts Doug Creutz and Stephen Glagola stated "We expect video game sector fundamentals to fare far better than the market average during the current COVID-related extraordinary measures, and during any possible resulting recession. As such, we think the sector is a (relatively) good place to weather market volatility."
Users prefer non-intrusive gaming ads to display units
Research from Adverty and Dentsu Data Labs has determined that mobile users prefer non-intrusive ads in video game environments compared to banner ad units on news websites by a factor of 50% over 30%. The study also shows that native gaming advertisements have a high rate of brand recall, with 78% of those seeing such ads able to remember the product/service. Furthermore, the study estimates that consumer attitudes towards mobile advertising are reasonably favourable, with only 9% willing to pay for games to avoid ads, while 43% were willing to watch advertising to continue playing free-to-play titles.
In a statement, Maria Sedlenieks, insight strategist, Dentsu Data Labs said, "The research demonstrates that in-game ads are able to hold their own against traditional web advertising formats, and it is also interesting to note that they meet with a more favourable response among mobile users. With the development of this form of advertising, we would expect to see further strong evidence of the potential of in-game advertising."
AdvertisingDeveloperFinancial ResultsMobilePublisherStreamingTwitch