China to Enforce Age ID System from September; Veloce Merges Esports and Racing Divisions
by Mathew Broughton on 3rd Aug 2020 in News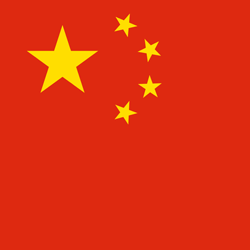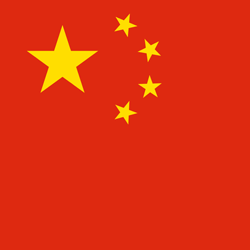 TheGamingEconomy's Daily Digest brings you the prevalent business stories in gaming. In today's news: China to enforce age ID system from September; Veloce merges esports and racing divisions; and Microsoft rebrands Game Pass.
China to enforce age ID system from September
China has announced that its updated real-name identification system for games, ostensibly designed to limit both the time and money spent by children within games, will be implemented nationally from September onwards. As reported in the South China Morning Post, Central Publicity Department spokesperson Feng Shixin announced the move on Friday during the Chinajoy gaming expo, with games set to be added to system in batches of an as-yet undisclosed quantity. While verification systems in the country have been present for PC titles since 2007, the updated legislation means that all publishers operating in the country will need to implement them, regardless of platform.
The move follows increasing Chinese state regulation of the video games industry since it allowed new games to be sold in the country at the close of 2018, following a nine-month freeze. From July this year it mandated that all mobile titles sold through Apple's iOS platform would require government approval, closing a loophole that previously benefited the US-based tech company, which led to the removal of more than 15,000 titles.
Veloce merges esports and racing divisions
London-based digital media and sporting organisation Veloce has announced that it will merge its esports and motorsports divisions, as it seeks to leverage its strong following of 16-22 year olds from its gaming properties to promote its participation in the upcoming debut season of Extreme E. Veloce has also announced that it has raised £4m in an angel investment round, primarily led by existing members of its board of directors including Darryl Eales (formerly of Lloyds Banking Group's private equity division), Eric Tveter (former Liberty Global); and Andrei Cheglakov (former owner of the defunct Marussia Formula One team). The round follows a partnership penned in May between Veloce Esports and McLaren Racing, which sees the former managing McLaren's in-house esports team and academy programme.
Speaking to the Financial Times, Veloce CEO Rupert Svendsen-Cook said, "One very obvious reason a lot of real-world sports are getting involved in esports is because their fan base are getting older and older and they're finding it harder to engage with the younger generation. We're big believers in merging the digital world and the real world.
Microsoft rebrands Game Pass
Microsoft has removed the word "Xbox" from its Game Pass and Game Pass for PC logos published on its social media channels, along with its branding on community updates. While a seemingly minor change, particularly that "Xbox" moniker remains within the names of its social accounts at the time of writing, the move is reflective of Microsoft's ongoing shift in focus away from devices, and instead lend equal priority to platform-agnostic products such as Game Pass and Project xCloud.
The move has also fuelled speculation that the US tech giant will discontinue its Xbox Live Gold subscription service, following the removal of its 12 month renewal option in July. Speaking in February this year, Microsoft's Executive Vice President of Gaming Phil Spencer outlined the approach, stating that the company was "putting the player at the centre, and not putting the device at the centre. Today people play games on a tonne of different devices, and that is something that has really led to gaming's growth[…] Our job as a platform is to create the broadest platform for gamers so they can find the broadest set of games that they can play."