Activision Blizzard Shareholders File CEO Pay Complaint; Cloud9 Partners with Guinevere Capital
by Mathew Broughton on 5th Jun 2020 in News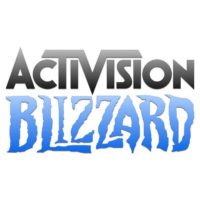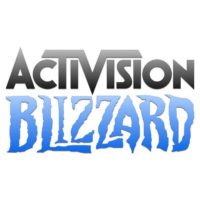 TheGamingEconomy's Daily Digest brings you the prevalent business stories in gaming. In today's news: Activision Blizzard shareholders file CEO pay complaint; Cloud9 partners with Guinevere Capital; and NetEase establishes first console studio.
Activision Blizzard shareholders file CEO pay complaint
Voting advisory bodies Institutional Shareholder Services (ISS) and Glass Lewis & Co., backed by activist shareholder CtW Investment Group, have filed a document with the Securities and Exchange Commission (SEC) recommending that Activision Blizzard stakeholders vote against an upcoming proposal to remunerate long-standing CEO Bobby Kotick in line with previous years' compensation. The bodies claim that the California-based firm has consistently maintained multiple overlapping methods to "unnecessarily enrich" Kotick's pay through combined equity award schemes, claiming he has received a total of USD$96.5m (£76.8m) in such awards aside from base pay, while also highlighting recent layoffs and the fact that junior developers at the firm typically earn less than 0.33% of Kotick's earnings.
The complaint reads, "Kotick's apparent failure to achieve more than half of the targeted performance strongly suggests that Activision Blizzard's skewed approach to human capital management - lavishing multi-million dollar rewards on the CEO as employees face layoffs - needs to be addressed before it manifests in deeper operational problems."
In a responding statement issued to GameSpot, an Activision Blizzard spokesperson wrote, "During Mr. Kotick's tenure, which is the longest of any CEO of a public technology company, Activision Blizzard's market capitalisation has increased from less than USD$10m (£8.0m) to over USD$53bn (£42bn) dollars. In the last five years, Activision Blizzard's share price has outperformed the S&P 500 by more than 120% and over the past 20 years, under Mr. Kotick's leadership, Activision Blizzard's share price has outperformed the S&P 500 by over 11,000%."
Cloud9 partners with Guinevere Capital
Los Angeles-based esports organisation Cloud9 has entered into a strategic partnership with Guinevere Capital, in a move which will see the Australian esports advisory and investment firm take logistical control of Cloud9 subsidiary Kings Row LLC, which operates UK franchises London Spitfire and British Hurricane. Guinevere appears to have hit the ground running with its management of London Spitfire, having hired Duncan McMonagle (formerly Minute Media) and Jason Spiller (formerly Microsoft), as well as launching efforts to form local commercial partnerships. The financial terms of the partnership were not disclosed.
Commenting on the partnership, Guinevere Capital Managing Director David Harris stated, "There is huge potential in the UK esports scene which is still under-developed when you compare it to the rest of the world. For Guinevere, the opportunity to work with London Spitfire will allow us to work across two major British brands, cementing ourselves within the region. My background is in traditional sports which has a great deal of synergy with the vision behind city-based esports teams and structures."
NetEase establishes first console studio
Mobile and online games provider NetEase Games has established its first development studio focused solely on console titles. The Ouka Studio, based jointly in Guangzhou, China, and Tokyo, Japan, the new marque will prioritise IP for the next-generation Xbox Series X and PlayStation 5. The nascent studio is hiring for a wide array of roles in its Japanese base, including a studio director, game designers, engineers, and artists.
The announcement comes after NetEase launched a secondary offering on the Hong Kong stock exchange earlier in the week, with the aim of raising USD$2bn-USD$3bn (£1.6bn-£2.4bn). According to sources familiar with the matter consulting with Bloomberg, the Chinese gaming and internet service provider netted approximately USD$2.7bn (£2.1bn) from the offering, with shares prices at HKD$123 (£12.63) each.